Outsource 3D Printing Services
3D Printing Outsourcing Services in the Philippines
3D printing can be very costly. Why purchase 3D printing equipment when you can outsource 3D printing to an established 3D service providers like Magellan Solutions? Call us now and get a quote!
What are the applications of 3D printing?
Architecture and Construction
With the aid of 3D printing, it is possible to produce beautiful and sturdy models of building projects such as condominiums. This makes it more presentable when showcasing it to potential clients and investors.
Education
3D printing can be used to create 3D models of certain objects of body parts. This can then be studied by the students. Studying 3D models can be more effective than simply viewing pictures of this object.
DIY Projects
A lot of people can make money from designing unconventional yet useful items, having them 3D printed, and then selling them online. 3D printing makes product manufacturing accessible to the public.
What is 3d printing outsourcing?
When someone wishes to 3D print but do not have the equipment to do so, they can outsource 3D printing services. This means that they hire a 3D printing service provider, such as Magellan Solutions, to do the 3D printing for them. This allows them to avail of 3D printing services without having to purchase the needed equipment.
What are the advantages of outsourcing 3D printing?
Reduced Cost
Purchasing the equipment and software needed for in-house 3D printing can be very costly. When you outsource 3D printing services, you won't have to worry about this! Magellan Solutions, an excellent 3D printing service provider, has state-of-the-art 3D printing equipment. This means we are more than qualified to provide excellent quality services.
Time-Saver
Outsourcing 3D printer services means you don't have to waste your time setting up an office for in-house 3D printing. You can leave this task to the capable hands of Magellan Solutions while you and your core team focus on tasks that matter.
How much does 3D printing services cost?
There are many factors that affect the price of 3D printing services such as the quality and type of material used in 3D printing. Prices also vary depending on which 3D printing provider you work with.
Outsource 3D printing to the Philippines
Outsourcing this service to 3D printing service providers in countries like the Philippines means lower cost due to lower labor costs in the country. This does not affect quality, however. Contact us at Magellan Solutions and avail of our high-quality services at a lower price!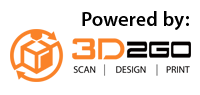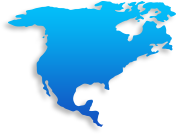 United States