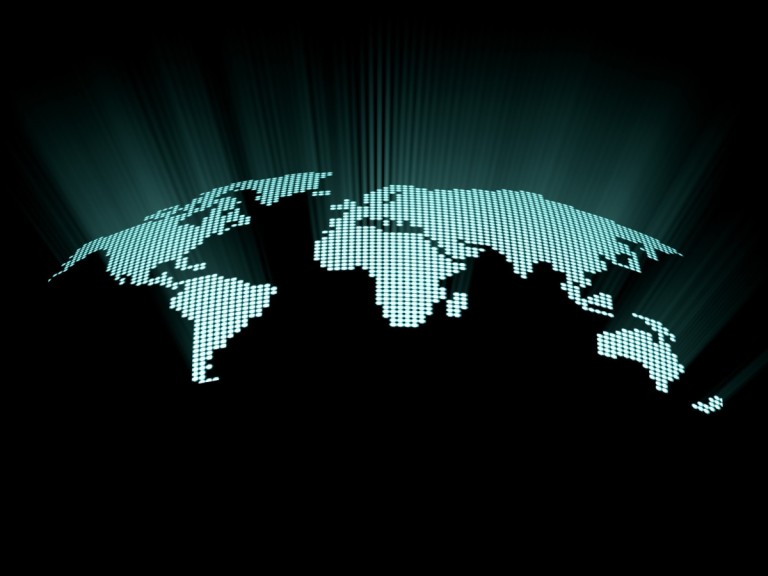 The Contact Center Association of the Philippines (CCAP) Annual Call Center Conference & Expo 2008 promises to be an event bigger than its predecessors. To be held at the SMX Convention Center in Mall of Asia on July 23 to 24, this two-day affair will include a conference on the call center industry, a training program for contact center professionals, an exhibit of the latest gadgets, and a job fair for interested applicants. The conference will certainly be an all-around learning experience for both outsourced and in-house call centers, of all sizes and operational backgrounds.
The event will be focused on four main tracks, depending on the attendee's needs (ex. the CEO of a call center VS. a fresh graduate): Operations, People, Solutions, and  Career. Four sessions will be given concurrently for each track per day.
Operations
For the Operations track, attendees will be able to learn more about logistics and the ins and outs behind call center management through the following sessions:
1. Next wave cities: Site selection success
Focuses on emerging call center locations in the Philippines, outside the Metro Manila area.
2. Driving customer centricity through WFO
Provides insights on how to improve customer satisfaction and employee retention through proper workforce management optimization (WFO).

3. Leading a fast-growing call center company
This session explains how a customer call center company with multiple branches and very large manpower can succeed and sustain itself.
4. Beyond basic service offerings
Because of the competitive nature of the call center industry and the existing economic issues of the USA (which we discussed in a previous blog post here), it is important to provide value-added services. This session elaborates on this need for innovation.
5. Top design: Case studies in building a facility
This tackles the crucial concepts behind creating an effective physical call center facility – one that is conducive to productivity and efficiency.
6. The quality evolution: Creating predictive models to improve performance
This session explains how trends analysis can give call centers leverage in providing high-quality services.
7. Delivering quality in a cost-constrained environment
Quality and cost-efficiency have always been on opposite ends of a balance, and this session aims to shed some light on how to properly balance the two.
8. Integrating Balanced Scorecard and Lean Sigma towards business excellence
An in-depth look at two key strategies for a successful company.
People
The People track focuses on the recruitment and workforce management side of a call center business. Recruitment and workforce management are critical aspects of any company, as the manpower dictates the quality and efficiency of the output. This track allows attendees to learn more about the following:
1. Old school vs. new school: Recruitment marketing techniques
This session aims to shed some light on the recruitment marketing techniques that really work.
2. The future of work to 2020:  What is the color of your workplace?
As the name suggests, this focuses on the workforce of the future, and the changes that the HR department will experience as a result.
3. The power of emotional engagement
A view on employee emotional engagement and how it can improve morale in the workplace.
4. People make the difference
An inspiring talk that takes the age-old adage, "People are our greatest asset", to heart.

5. Life on the graveyard shift: Managing performance and lifestyle
One of the unique aspects of working in a call center is an unusual work lifestyle. This session explains how the contact center must address the issues of such a lifestyle.

6. The soul of the organization: Building a successful corporate culture
Corporate culture defines the values of an organization. A culture that is molded in line with the company's goals can spell success for a contact center.

7. Driving behavior: Effective rewards and recognitions
A look into what motivates a Filipino call center professional.
8. Managing Generation Y
How to make the most out of today's tech-savvy, forward-looking yuppie generation.
Solutions
The Solutions track sheds some light on the technical aspect of a call center operation.
1. The perfect fit: Choosing the right technology for your contact center
Makes sense of the wide array of new technological solutions that come out of the market.
2. All aboard the VoIP train
An enlightening discussion on how to select the right VoIP vendor.

3. Keeping IT under control: Simple solutions for your network operations
4. Technology innovation in tomorrow's call center
5. Project runaway: Getting technology implementation under control
Explains how to efficiently implement and manage newly acquired technologies.
6. Voice clarity and its effects within the call center environment
A look at how voice clarity shortens calls improves customer satisfaction and saves costs.
Career
The final track, Career, as the name implies, is for those attendees who are looking into a career in the call center industry.
1. Call center, Pinoy-style: Managing the Filipino workforce
A renowned Filipino anthropologist talks about Filipino culture.

2. Using organization politics to your advantage
How to get up the call center corporate ladder by getting along with bosses and coworkers.

3. Friday night lights: Frontline coaching techniques
The proper coaching technique for different personalities.
4. 7 habits of highly-effective customer service reps
A look into the seven habits that can set one contact center professional above the rest.

5. Developing the leader within you
The session explains how a professional can realize his/her leadership potential.

6. Planning and managing your call center career
An in-depth look on how to plot a career path around the call center

7. EI for TLs: Using emotional intelligence to manage your team

8. Finding your true north: Values and principles in a changing world
To find out more about the conference, visit the official site of CCAP at http://ccap.ph/
TALK TO US!
Contact us today for more information.