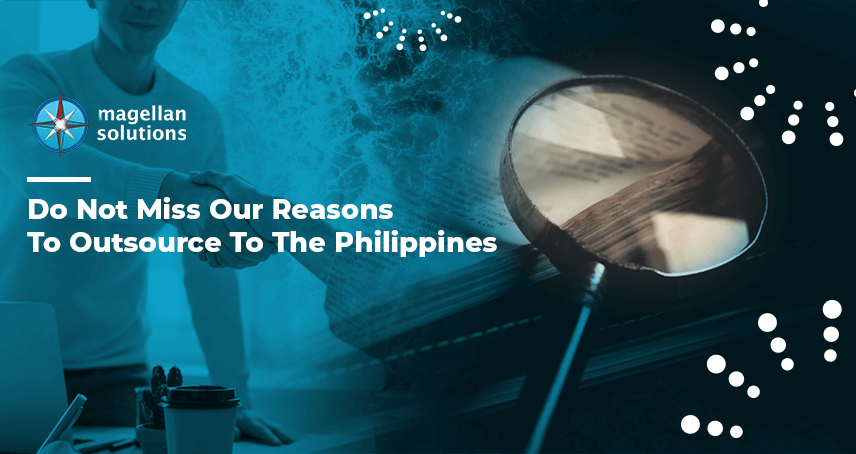 Do Not Miss Our Reasons To Outsource To The Philippines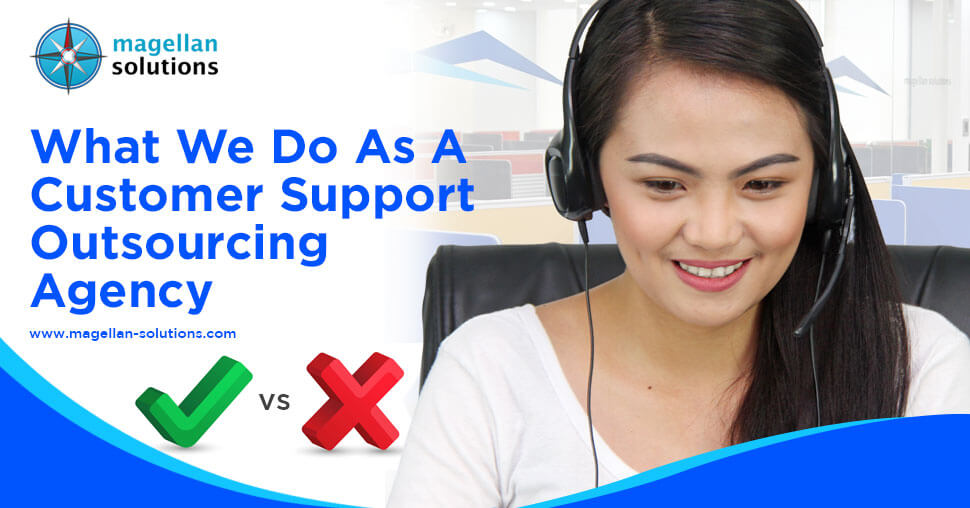 What We Do As A Customer Support Outsourcing Agency
Philippine companies for
2021 call center outsourcing market
The BPO industry in the country has expanded over the years. You no longer have to worry about fully giving up control of your projects. Instead, you could take advantage of outsourcing for your company. Even if the team is under the Philippine BPO company, you are the only one who manages them the way you want. Managers would only serve as mediators.
Listed are some of the long-running outsourcing agencies in the Philippine market:
PITON-GLOBAL

OPEN ACCESS TO BPTO O

INSPIRO

CYBERONE

FUSION BPO SERVICES

EASTWEST BPO

ACQUIRE BPO

VECTOR OUTSOURCING BPO

AMDATEX
Here at Magellan Solutions, we help build a team and grow your organization. As a BPO company, we shoulder the responsibility of managing the processes of starting a team.
Advantages of having a
24 7 365 call center
team
Full control of staff.
With staff offshoring, you are still the boss. Outsourced staff would concentrate on operations and business projects. This would all be according to your given instructions. It is also important to remember that communication is key. Indirect access to the team can cause language barriers, miscommunication, and cultural gaps. This may lead to poor results and even failure to meet your expectations. 
Cost-cutting.
Cutting costs is one of the most common attractions. This is one of the many reasons why industries decide on offshoring their operations. Outsourced staff causes:
Decrease in need for direct employee salary

Less utility

The decrease in facilities and supply needed.
The pricing for staffing offshore is also cheaper. This is in comparison to business process outsourcing.
Efficient team
An offshore team in the Philippines usually consists of young individuals. Young individuals with fresh ideas, creative inputs, and solution-oriented when dealing with problems. This makes the country excel in many fields and makes us one of the top choices for outsourcing jobs. 
Furthermore, you don't need to waste any of your time. We take charge of setting up your operations and a suitable office for your staff. We also take advantage of the time difference as we offer a 24/7 working team. 
Government support
The government has been an integral part of the BPO's success in the country. It has backed the industry up for over 25 years already. 
Support provided includes:
Marketing

Improved infrastructure

Workforce pipeline building

Tax holiday

Tax exemptions
Multilingual speaking agents
The Philippines has the top spot for business English skills. This is according to GlobalEnglish Corporation. This is because at least 90% are English speakers in the country. It has become a great advantage in the Philippine outsourcing industry. There are also many Filipinos who speak other spoken languages in the world.
The perfect
24 7 outsourced call center
company
Magellan Solutions has served small to medium enterprises to major players globally. 
We provide inbound, outbound, and back-office work for you. We offer training that adapts to your needs. As a result, we guarantee quality service with skills that we hone and upgrade.
TALK TO US!
Contact us today for more information.