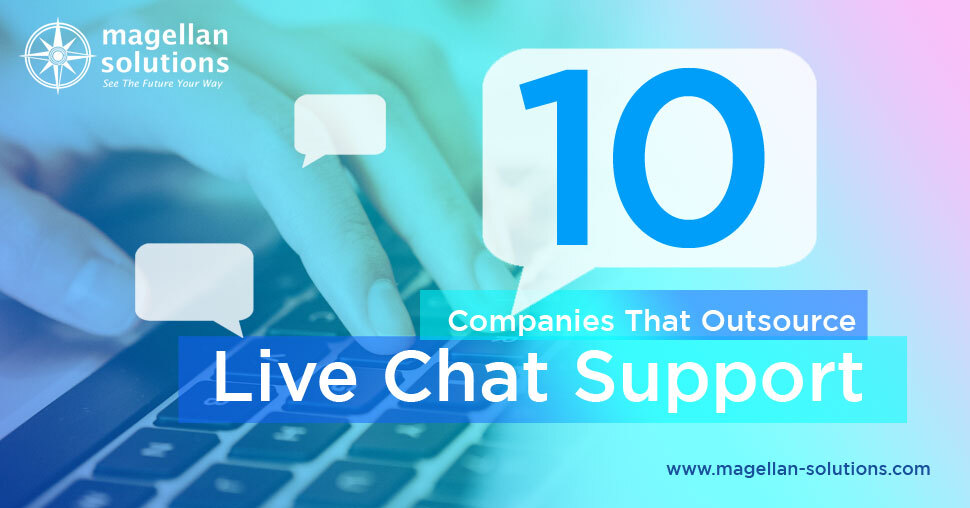 Companies that outsource live chat support are at the forefront of customer service. This is because the live chat is preferred by many users compared to other support channels. In fact, live chat outsourcing is winning the customer support race. If you have yet to implement live chat support, you better find a way to do so — before it's too late.
Many online stores today are capitalizing on the benefits of live chat. With this customer support tool in their possession, they can guarantee an increase in customer satisfaction and engagement. Also, they have realized the challenges of converting web visitors into leads. For this reason, they have put their trust in live chat as a lead generation tool, too. 
Companies That Outsource Live Chat Support
The number of companies that outsource live chat has grown over the years. In the pursuit of providing superior customer service, many sought the help of live chat. This has been seen among companies that ramped up their full potential. Below are some companies who already built trust among their customers through live chat:
Nikon
This company that specializes in optics and imaging has never doubted the importance of live chat in today's customer support. This channel has been very useful for their customers who don't want to waste time digging through Nikon's service and support website. With this feature on their website, Nikon can resolve customer queries and advise them on how to fix specific problems with their cameras.
Toys "R" Us 
This toy retailer has found a way to improve the customer shopping experience through managed live chat. Their chat service is so easy and can be activated by clicking on a button located on the top right corner of their web page. You can start a chat by simply adding your email address and selecting from the category list what you would like to chat about. 
Unfortunately, this iconic toy store had declared bankruptcy last 2017 due to its long-term debt. Nevertheless, it can't be denied how live chat helped the company in improving its customer service. 
HP 
This American multinational information technology company has invested in a self-hosted live chat service to provide its customers with tech support 24/7. Through a Live Help feature, customers can choose between the different departments namely Sales Help, Returns & Exchanges, and Product Support to attend to their needs. Support agents who man these departments are used to handling customer service issues such as returns and repairs, technical support, warranty claim, refunds of charges, and even device support. 
Shopify
This Canadian eCommerce platform introduced Shopify chat last year. This native live chat function allows online retailers to sell their products or services with ease through a real-time conversation. Online retailers can also stay personal and prompt with every customer by sharing product recommendations, discounts, and draft orders directly inside conversations with just a few taps. Since the company believes that customer relationships are built through conversations, they have leveraged on live chat support.
Nordstrom
This fashion retailer has a creative way of using live chat support. It separated its live chat service into categories for better customer service. This enables web visitors to have a conversation with beauty stylists, customer service, wedding stylists, and designers. Also, they offer 24/7 customer service to ensure customers won't abandon a purchase due to an unavailable service.
For online apparel stores like Nordstrom, live chat support comes in handy. With a live chat service team on-board, online stores can show how committed they are to connect to their customers.
Canyon Bikes
This German manufacturer of racing bikes, mountain bikes, and triathlon bikes have also capitalized on the benefits of live chat support. In fact, Canyon Bikes puts its service chat support at the front and center of its homepage. By doing this, it assists customers towards their buying journey. At the same time, it improves customer satisfaction and secures sales instantly.
Goldsmiths
This jewelry retailer has selected Vee24's live video chat solution to offer superior shopping experience among customers. Through Vee24's live video chat solution, it provides a high level of functionality for video chat and website co-browsing. This allows the Goldsmiths customer service team to talk directly to the customers from the website. At the same time, it's easy to build a strong rapport and serve the customer face to face.
The implementation of this online live chat assistance solution has seen a positive increase in the retailer's ROI. It has also increased conversion rates and average order value from customers. The solution features voice, video, text, co-browsing for web, app, and kiosk-based customer engagements. With this, it enhances the customer experience and increases eCommerce sales.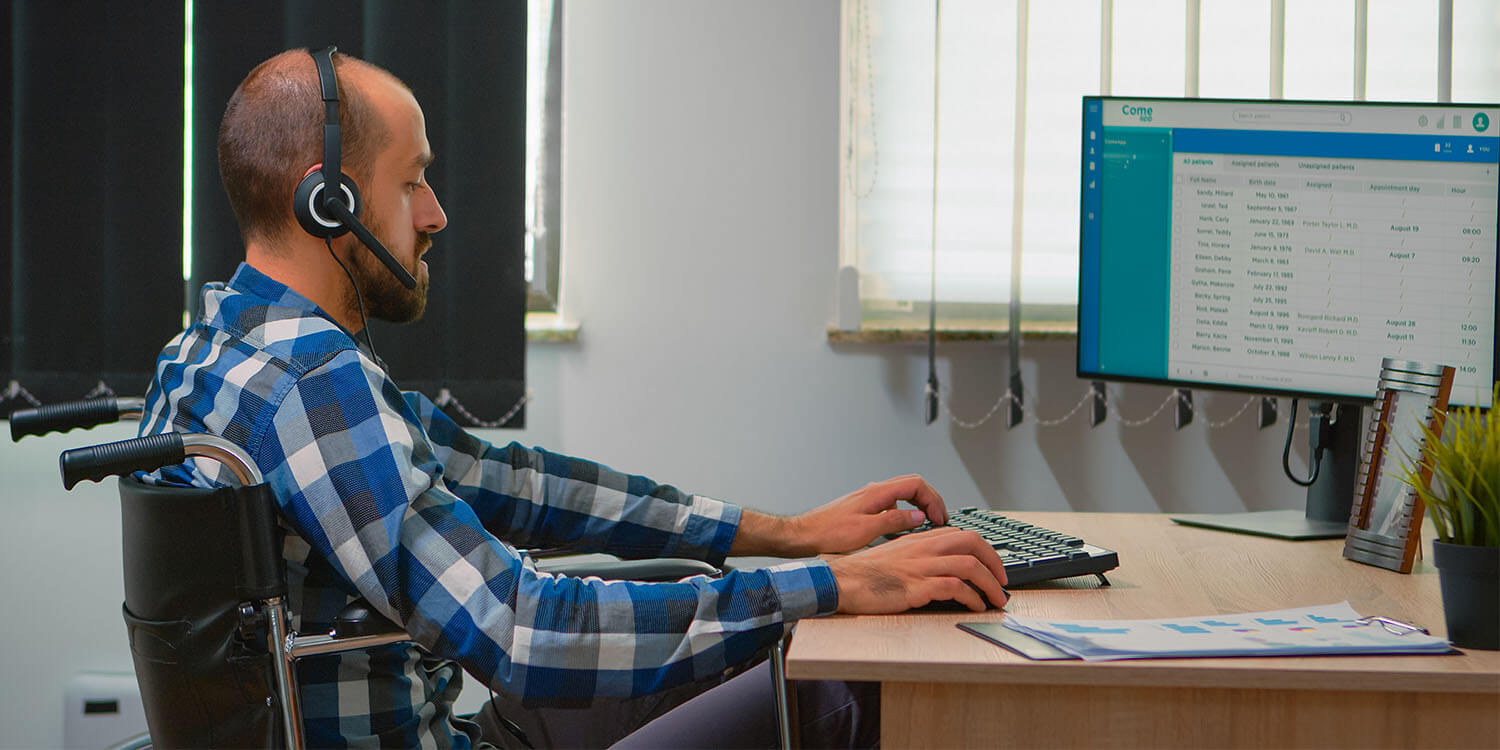 ModCloth
This online clothing retailer went for a live chat feature to engage with users on a trusting level. Modcloth displays a person's image and name on top of their website so that customers feel they are talking to a real person and not a bot. This enables consumers to feel understood and most importantly, heard by the brand. This also allows operators to address client concerns in real-time.
To access the chat feature, users need to click on Customer Care at the foot of the page to be directed to another page where they can select chat services.
Harvey Norman
This Australia's leading retailer opted for web chat to help answer online customer questions and offer a more robust service. To provide seamless customer service, the retail giant implemented live chat in 2018 LivePerson to expand messaging channels. Since most conversations happen in digital messaging channels, Harvey Norman recognized the need to be where their consumers already are. Thus, they put up a live chat team to help customers find the products they need.
To access the chat service on their website, users must click on 'contact us'. They will be directed to a different page where they can initiate an online chat with support teams.
Warby Parker
This designer glasses company also took advantage of live chat to meet the needs and requests of their consumer. By providing a live chat pop-up in the corner of their page, they were able to improve customer service. With this, inbound customers can simply minimize the chat window and continue browsing if they don't want to use this feature. Also, through live chat support, customers can tell live chat agents exactly what they need if they have an inquiry. 
To access the chat support, users must click on 'help' to be redirected to another page. On this page, click on the 'chat button' among options and a window will pop up at the bottom corner.
Outsourcing Live Chat Support to the Philippines
Outsourcing live chat support comes at a hefty price, but the wide range of benefits couldn't be underestimated. If you want to cut costs, it's in your best interest to outsource to the Philippines. Outsourcing to one of the low-cost countries can give you promising advantages. Not only does it help you to have low call center pricing, but it can also allow you to work with a skilled workforce. 
Magellan Solutions has been offering live chat support services catered to companies looking to outsource their chat support. We provide 24/7 live chat support to deliver the highest customer satisfaction. We also have multilingual chat support operators to serve your customers globally. Plus, we have quality assurance reviews and implementation to ensure world-class and high-quality service.
Do you want to find out if live chat outsourcing is right for you? Fill out the form below for a free consultation.
TALK TO US!
Contact us today for more information.