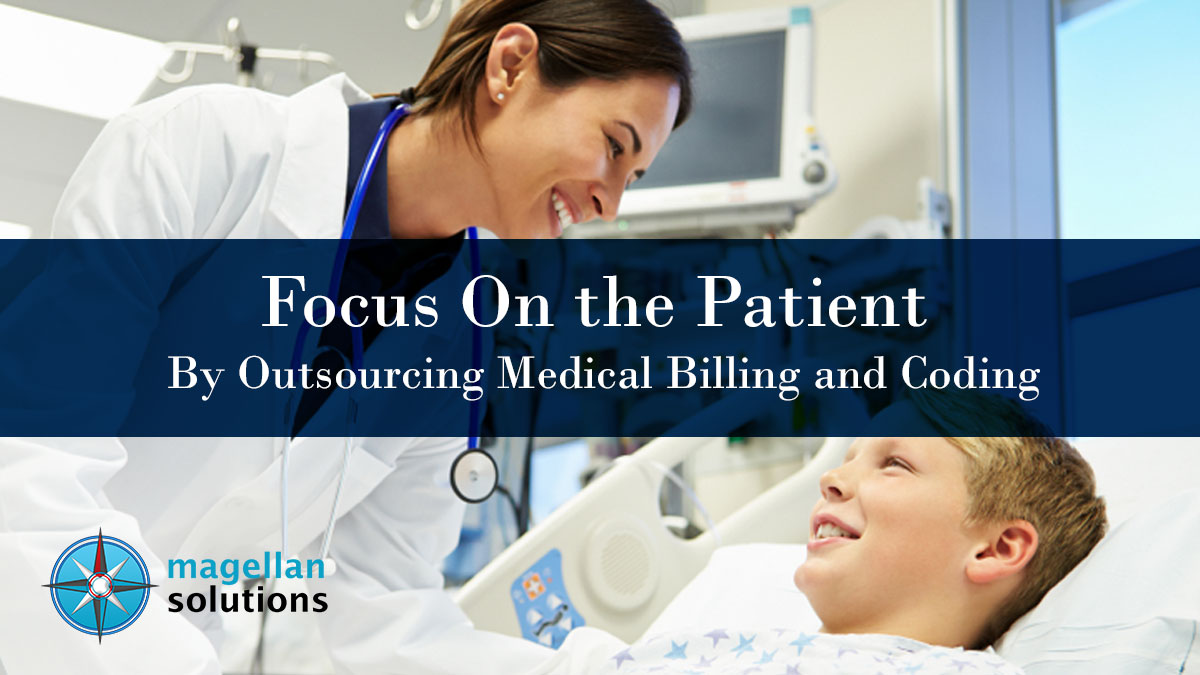 Many healthcare providers find themselves in a challenging position every day, one that involves choosing between their patients and their desired service quality. In their attempt to provide a more professional, business-like treatment, sometimes the very people they committed to serving first, end up being relegated. This unfortunately common scenario can result in low patient satisfaction levels and unprofitability of the healthcare provider.
Outsourcing jobs such as medical billing and coding is a strategy some healthcare providers take in order to focus more on their patients. A growing number of doctors, hospitals, and private clinics have already proven that outsourcing these two distinct but similarly time-consuming jobs will give back some of their precious time to perform their jobs better.
Benefits of Outsourcing Billing and Coding
Doctors who have their own private clinics, for example, can spend more time getting to know their patients, reviewing their medical history, arriving at the correct diagnosis and treatment without having to worry about processing the medical bills and claims. Nurses can devote more time assisting doctors and taking good care of patients instead of performing the job of a medical coder. Doctors' secretaries can also concentrate on answering phone calls, scheduling appointments and attending to doctors' ad hoc requirements. In other words, outsourcing your medical billing and coding gives you and your fellow staff the opportunity to actually perform your jobs with better focus and results.
Another advantage of outsourcing your medical billing and coding to reputable BPOs is you get peace of mind knowing the sensitive information involved in processing medical bills and claims are in the right hands. You can also rest assured your medical coding process are compliant to industry standards. Entrusting your medical billing and coding to the right people also means you no longer need to invest a lot of time to familiarize yourself with the paperwork, process, and people involved in documenting and processing medical bills and claims or various medical coding classification systems.
A benefit of outsourcing medical billing and coding, as opposed to hiring your own in-house medical billing or coding specialist, is less financial and more important, the time investment for you. Instead of pouring in your finances and energy on recruiting, hiring, and training your new in-house staff, with no guarantees that they will be staying on with you for the long-term, you just need to contact your trusted BPO provider and they will take care of everything else for you. From the salaries, benefits, work equipment down to the training of medical and coding specialists, your chosen BPO will handle all of these for you.
Outsourcing your medical billing and coding in the Philippines is a practical strategy because many Philippine-based BPOs have experts in the medical billing and coding fields and at highly competitive rates. Add to this the Filipinos' work ethic, superior communication, and world-class customer service skills, and you have a powerful workforce ready to help you with your medical billing and coding process, increase your patients' satisfaction, improve your reputation and boost your profitability.
Thinking of outsourcing your medical billing and coding? Contact us now!
TALK TO US!
Contact us today for more information.