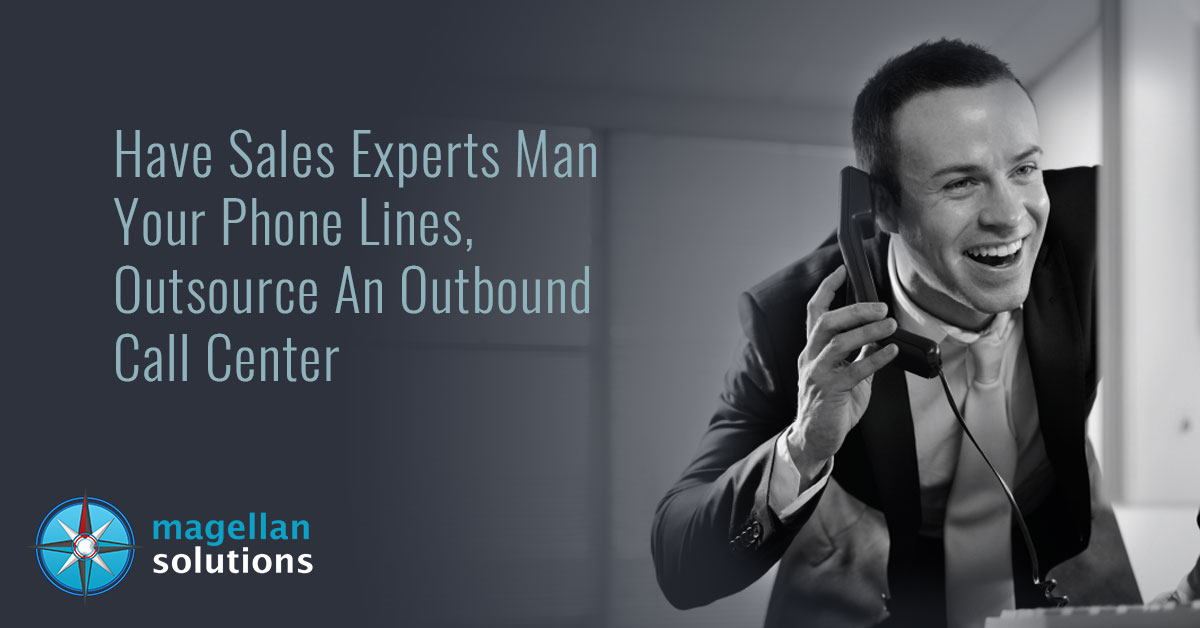 Companies that outsource sales rely on the services of outbound call center companies to help them increase their sales and profits. Whether that is for a recurring time of their business operations, like during the Christmas season, or for a one-time promotional and marketing campaign of a new product, outbound call center agents act as a company's additional sales team with a customer service role as well.

Highly skilled experts with superior skills in communication and sales
It is important for your telemarketing staff to have a good grasp of both your product and proven cold calling sales techniques in order to effectively share your products to your intended market. Knowing the basic information about your product and how it works is essential because this is what they are expected to share to your prospects. They should also be able to answer basic FAQs in a manner that influences your prospects to seriously consider purchasing your products. But knowing the product features and communicating them are two different things, and this is where the challenge lies for many sales professionals. Outsourcing an outbound call center delivers to you highly talented agents who are not only trained intensively about your products but are also proficient in sharing their exciting features to your prospects.


Customer service at its best
It is also important for your telemarketing staff to possess excellent customer service skills because of sales, and all aspects of a business, are in essence, a form of customer service. Any point of contact you have with a customer is a chance for you to win them over and make them happy. Anytime that you or your staff talks with a customer is an opportunity to create a superior customer experience that generates loyalty and revenue. Remember that a large percentage of buyers base their purchasing decisions on how they felt they were being treated, so ensure that all your customers – whether potential or existing – will feel like the valued clients they truly are by having only the most professional agents on your team. When you outsource a reputable outbound call center, you will have greater peace of mind knowing that your customers are talking to hospitable and respectful agents.


Dedicated, quality service for a competitive price
Outsourcing an outbound call center gives you quality service without the high price tag. You can choose to have dedicated or blended agents to perform your telemarketing tasks for you, without having to shoulder heavy operational and labor costs. Considering the quality of service and expertise of professional outbound call center agents, outsourcing them is a more cost-effective option than hiring your own telemarketing staff.

It's easier to get the results you've always wanted in your business when you outsource a reputable outbound call center. Regardless of the size of your business, having experienced telemarketers and outstanding customer service agents is now possible.

Have sales experts in your team and gain these benefits for your business! Contact us now!