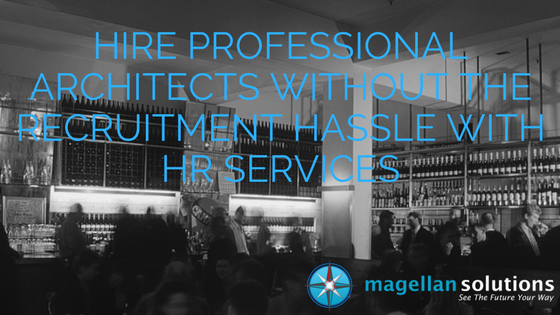 For some business owners, outsourcing a BPO company is at the top of their minds when they need the services of professionals from every possible business sector. Whether they are looking for polite customer service representatives, engineers adept in structural design or experienced architects, going to an established BPO company is their proven strategy for resolving the skill gaps within their team.
Hiring professional architects for a one-time project is not a practical strategy for businesses whose core competency is not in architecture. This is why it is far better, especially in the financial aspect of the business, for these business owners to go to a BPO company instead of hiring an in-house architect. Aside from the guaranteed huge cost-savings, outsourcing a BPO company also saves these business owners from the tedious HR processes that come with hiring a new employee.
Below are the ways outsourcing professional architects from a BPO company can save you from the stress and hassle of performing many HR services:
Save energy and time on recruitment
One of the most time-consuming HR services is recruitment, but it's not only this precious resource that it eats up. It takes a whole lot of preparation to pull an efficient recruitment process, which can be extremely challenging for small business owners who are already juggling many tasks. Responding to job applicants' letters of intent, reviewing their resumes, scheduling them for interviews and tests, interviewing them and assessing the results are just some of these tedious recruitment processes that require full concentration and appropriate skills. Failure to properly carry out one of these processes could result in hiring the wrong talent, wasted time and lost money. Outsourcing a BPO company gives you the advantage of saving your energy and time for your business' core tasks while assuring you that expert HR staff are working on hiring only the best architects your business needs.
Save energy and time on payroll while lowering risk
Aside from recruitment, payroll is also another HR process that takes up a lot of time, especially if you are doing it manually. Computing the appropriate salaries, tax deductions and benefits for each employee is a job best left to the experts, for mistakes in these sensitive matters can result in penalties from labor and tax regulating bodies. Outsourcing a BPO company also gives you access to the latest HR technology such as secure, cloud-based payroll solutions that drive your business' efficiency and productivity. A BPO company can help you save your energy and time, as well as prevent any costly mistakes from happening.
Increased scalability brings greater efficiency
Outsourcing a BPO company makes it possible for you to hire professional architects on an as-needed basis. Instead of going through the time-consuming recruitment process all over again when you realize you need another architect, a BPO company can easily provide you with the number of qualified staff that you need. You can easily ramp up or down your manpower needs according to your business' demands, resulting in greater efficiency.
You have a choice to not perform these tedious and stressful HR tasks by outsourcing a BPO company instead of hiring your own professional architects. Get ready to experience huge cost, energy, and time-savings plus increased efficiency when you partner with an established BPO company specializing in HR services.  
Experience all these amazing benefits by outsourcing professional architects! Contact us now!