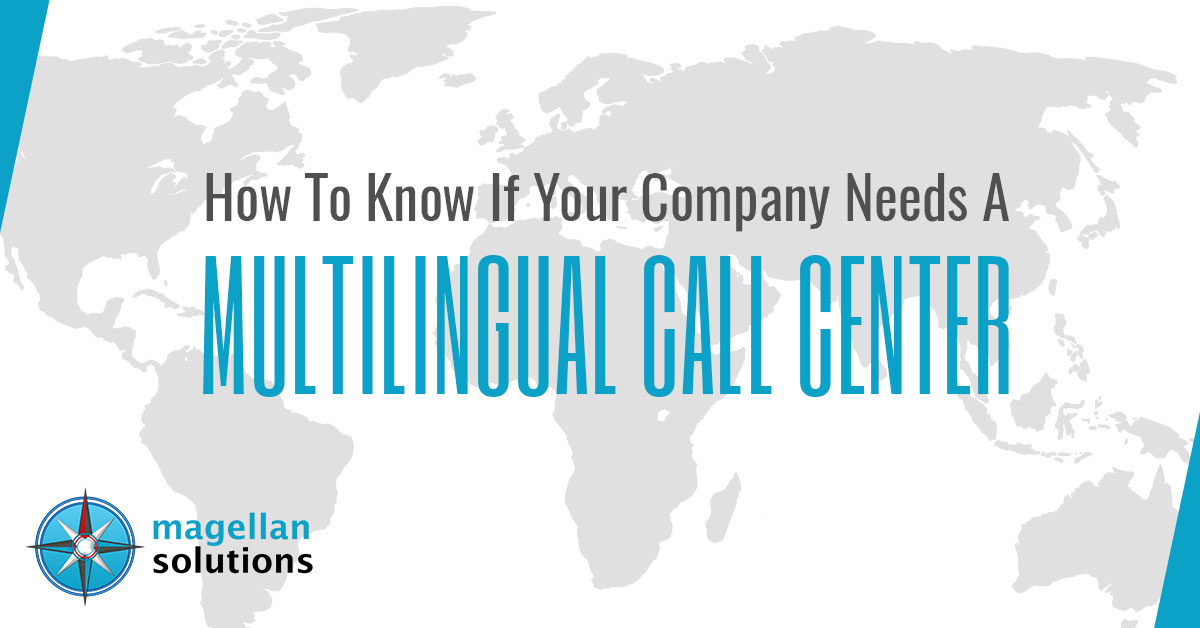 Many entrepreneurs dream of growing their business to the point that they have many satellite offices across the globe and employing thousands of people. But what some of these entrepreneurs don't realize is at every stage of their business growth, there comes a whole new set of needs that must be met so their dreams for expansion will come true.  
At one point in your business' journey, you may encounter foreign customers, employees, partners or stakeholders. Or perhaps your business has already grown to that point, where a sizable portion of your sales is coming from outside your country. Are you able to serve your foreign clients as well as you serve the locals? If you have doubts, then perhaps you may want to consider outsourcing a multilingual call center.
These are the signs that your company already needs the services of a multilingual call center:
You own an online business or any business with an online presence.
Operating an online business opens your company to inquiries and orders from countries you may have never even heard of. Having your company website up and running has the same effect, since anyone with internet access, regardless of their geographical location or native language, can visit your website and see your product offerings. It is a huge growth opportunity for your business if you can expand into these foreign markets, so do not let the language barrier stop your dreams of business expansion! Outsourcing a multilingual call center gives you the rewarding opportunity to work with highly skilled multilingual agents who are ready to assist your non-English speaking prospects and customers, 24 hours a day, every day of the week. This is a proven way to show your customers you value, contributing to your business' successful international expansion.
Your company operates in or is expanding in different foreign countries.
When your company is already present or is presently setting up shop in foreign countries, you must anticipate two things. One, that people will take notice, and will probably try your products, and two, they will probably need assistance in using it. Outsourcing a multilingual call center is a proactive strategy that shows your company's professionalism and reliability to your foreign customers. You can be confident that the multilingual agents can impress them with their quick and efficient service, mastery of foreign languages and telephone etiquette.
You own a global brand.
Your company's product may be manufactured exclusively in your country, but perhaps it has already been distributed around the world because of its excellent quality. When your product is already being used by people living halfway around the world, you not only have a global brand, you also have the responsibility to serve these customers. Outsourcing a multilingual call center is a proven way for you to show your commitment to your non-English speaking customers without draining your financial resources.  
If your company possesses these qualities, it may be time for you to consider outsourcing a multilingual call center so you can serve your customers who speak other languages and be miles ahead of the competition.
Looking for a multilingual call center? Contact us now to know more about our packages!