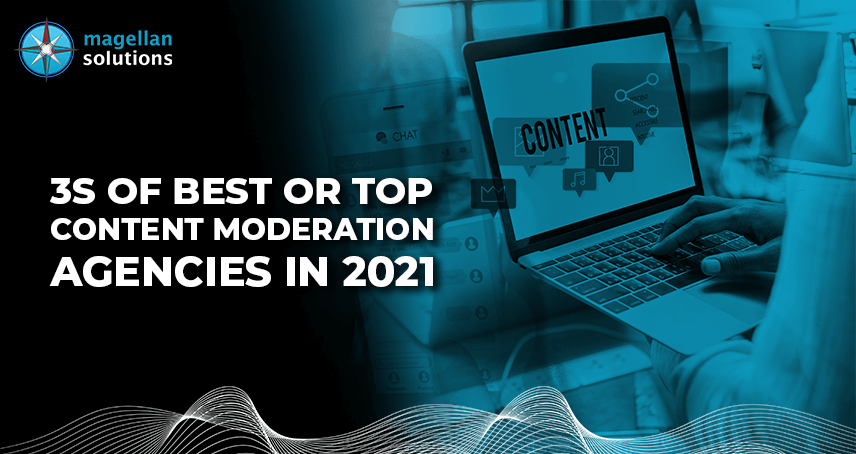 3S of Best or Top Content Moderation Agencies in 2021
KPI in BPO: A Guide to Tracking Performance and Driving Business Results
How Does Outsourcing Philippines Coping Up With The Current COVID-19 Situation?
The COVID-19 pandemic disrupted the operation of the BPO industry. Outsourcing Philippines has to think of some ways to alleviate the situation. Meanwhile, some foreign corporations worry that it might affect their operations. Thus, they pull out their investments and choose to outsource somewhere.
The call center industry had to find ways to regain the client's trust immediately. They propose several solutions to control the damage. Here are some of the BPO sector's immediate responses amidst the pandemic.
BPO Companies in the Philippines Implemented Work-From-Home Set-Up
The BPO industry immediately shifted to a WFH set up after the announcement of a nationwide lockdown. Nearly 60% of BPO employees in NCR are already working remotely two months after the lockdown. Transitioning from office set-up to work-from-home is not an easy feat.
The call center company shouldered the expenses for the delivery of equipment. They made sure that every agent could get their computer to continue operating. 
As a result, many call center companies continue with their operations. Team leaders were able to monitor their agents through different online tools. On top of that, the industry becomes active in pursuing other accounts for its clients.
It worked for a couple of months until some issues started to surface. Some foreign companies are not comfortable releasing sensitive information outside the office. Thus, BPO management thinks of a long-term solution for the pandemic.
8 Long-Term Solutions Done by Outsourcing Companies in the Philippines
The BPO companies in the Philippines provide more than just solutions in operations. They've managed to ease the agent's workload. Besides that, they also made sure that they were safe and comfortable. Here are some of the essential benefits they give to their employees:
Shuttle Service For Employees
Transportation becomes an issue for workers going to their offices. The Philippines government allowed only a few public utility vehicles to operate. Moreover, some had to wait long hours to get a taxi. Besides that, the cost of Transport Network Vehicle Service (TNVS) is relatively high and impractical.
For this reason, the call center sector hired several vans to transport their agents from the office to their homes and vice versa. It encourages employees to go to the office instead of working from home.
Some employees are far from the office, and the shuttle service can't reach them. Therefore, BPO companies also rented staff houses for them. The call center business shoulder the expenses inside the staff house. Furthermore, they also provided free food for the agents.
It is perfect for employees who can't do a WFH set-up due to living conditions. They can work while comfortably living inside a safe house. Besides that, they can save more money by not spending on transportation and food.
The BPO executives think of a way to motivate their employees somehow further. As a result, they've devised a solution to provide additional payment for those who want to go to the office. It is an effective way to drive employees to work instead of staying in their homes.
COVID-19 is not required for workers, according to the Department of Health (DOH). Yet, BPO companies provide free swab testing for their employees. This ensures that everyone is safe when they return to the office. 
Meanwhile, others opted to stay in company-provided staff houses after the test. Their call center company will shoulder the food and accommodation too.
It is essential to note that testing kits were scarce during the earlier lockdown times. Moreover, there are minimal available testing kits in the country. The call center industry ensured their agents got the best testing procedure.
BPO companies also provide company loans to their employees. They can use it to provide needs for their family during lockdown. Not all industries are lucky enough to continue operating like the BPO industry. 
Some companies made the application for loans easier for their employees. It also reduces the risk of any close contact transaction.
Furthermore, these loans have a zero interest rate. Agents can also choose how long they want to pay the loan. It is a great way to encourage employees to continue still working. Support like this from the industry boosted the morale of call center agents.
The call center industry helps employees with their HMO too. They made several health benefits that are COVID-19 related. 
Medical assistance helps agents to reduce their anxiety about hospital bills. Thus, it allows them to focus on their work rather than worrying about medical expenses.
Besides that, some companies also assisted their COVID-positive agents. They contacted LGUs about nearby quarantine facilities to house their employees. 
Other than that, some companies assist their agents. An example is by giving them paid leaves during the pandemic. They can use these leaves for health reasons.
Strict Implementation of Safety Health Protocols
All BPO executives implemented several safety health protocols inside the office. They based it on the guidelines of the Philippine government. This will help to stop the spread of the virus in the workplace.
An example of rules is physical distancing. Most especially whenever agents are in common areas like the comfort room and pantry; furthermore, people must check their temperature before entering the production floor. Finally, wearing face masks and shields is a necessity all the time.
This is one of the latest help of the BPO industry to their agents. The BPO sector entered a tripartite agreement with the government and vaccine manufacturers. It is to ensure that their agents will get a vaccine. This is free for every call center agent.
Additionally, BPO businesses allow their employees' families to get vaccinated. It is beneficial for agents who are living with relatives. All in all, this is a great help to the industry and the community.
The Future of BPO Philippines in Global Industry
The call center industry's current situation is a reminder that there's always an answer to a problem. They tried several solutions until they found the best for their agents and clients. 
Additionally, they managed to maintain an excellent quality of their service. They also endure all the changes of the new normal. Study shows that the BPO industry generated $26B in 2020. This is 0.5% down from last year's $26.3 billion. However, it still performs better compared to other industries.
However, this is not a permanent situation for the BPO sector. Experts are expecting a bounce back from the industry in 2022. They estimated revenue of $29B once the government lifted the lockdown protocol.
Some call center accounts are flourishing during this time. According to CNN, more healthcare workers are demanding telemedicine services for patients. This is perfect for the BPO industry to improve their healthcare assistance.
The e-commerce industry is also a booming business during the pandemic. Modern-day entrepreneurs are more aggressive now that people are just staying at home. They are active in converting people into their buyers. Thus, they need support from the BPO companies.
Generally speaking, every industry is heavily affected by the COVID-19 pandemic. However, the BPO sector remains steadfast despite the challenges. The call center businesses will remain a storage foundation for the economy.  
The BPO sector will continue to operate no matter what the situation is. There is always a viable solution for every problem we are facing. Pandemic or not, the call center sector will always be a solid economic foundation.
Are You Interested in Outsourcing in the Philippines?
If you are looking for an outsourcing company, go to Magellan Solutions. We have a wide range of services to offer. Here are some of them:
We have 17+ years of BPO experience with more than 100 clients worldwide. Our mission is to help SMEs to grow their business. We have a total force of Implementation Managers to assist you with your development. 
They can help you set up your key performance indicators (KPIs). KPIs will help you monitor the progress of your business with us.
We also offer guaranteed flexible pricing options based. Magellan Solutions understands that start-up businesses need limited funds for outsourcing services.
Our security is also world-class because of different standard certifications. Magellan Solutions also has an ISO/IEC 27001:2013 Certification. It ensures your company's sensitive data is safe in our system. Our expert team provides security measures against phishing and data breaches.
Contact us today and get a free 60-minute business consultation. Please fill out the contact form below.
TALK TO US!
Contact us today for more information.