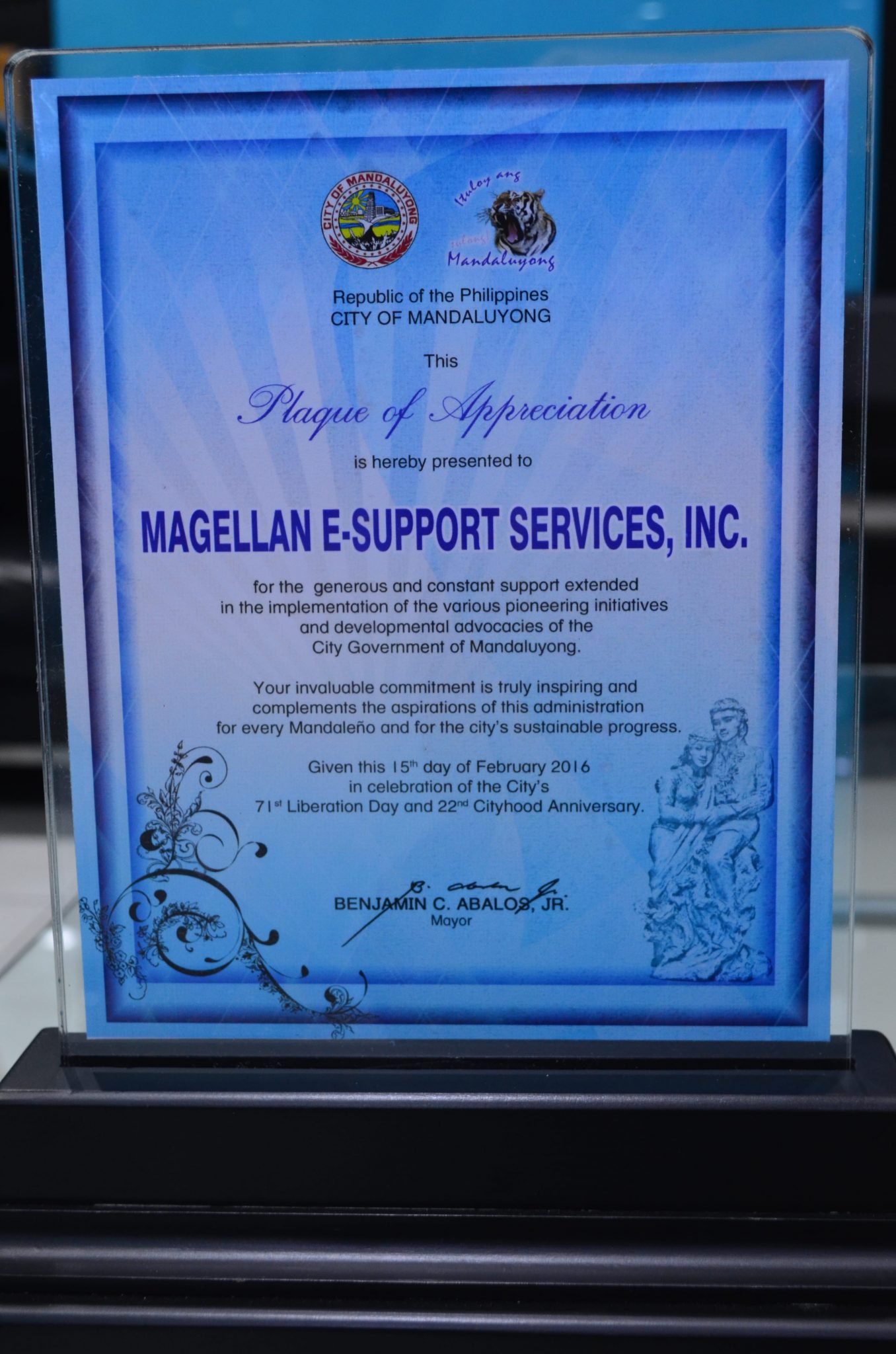 Magellan Solutions received an appreciation plaque from Mandaluyong City Mayor Benjamin Abalos Jr. in a commemorative act on Monday, February 15, 2016.
Through the appreciation plaque, Mandaluyong City recognizes the community efforts made by the company in supporting the government's initiatives and developmental advocacies towards sustainable progress. "Christmas Party for the Elderly" was organized by Magellan Solutions' cultural committee (CULCOM) last November 21, 2015. Hosts, performers, and volunteers for the event are Magellan Solutions employees who were willing to share their time, skills, and efforts. Funds were raised through the CULCOM's charity poker event and from the company's sponsorship.
The Magellan Solutions' family continues to organize activities like this and hopes to raise greater funds and launch bigger community projects in the future.
Do you want to know more about Magellan Solutions? Contact us today.