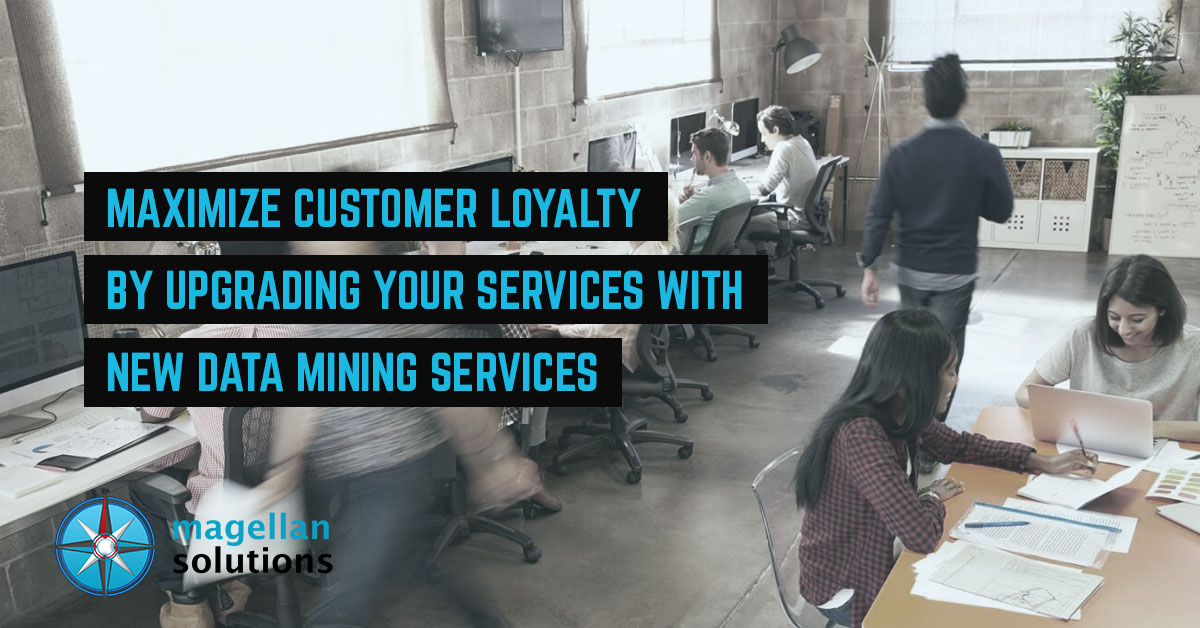 All around the world, business owners are constantly searching for ways to grow their businesses, usually through external means. Hiring new employees, investing in more advanced equipment, and sending your staff to more skills training are all helpful and effective, at varying degrees. But what many of these business owners don't realize is that sometimes, the best strategies for growing their business can be found in something they already have all along.
Data mining services helps these business owners make sense of the large amount of data their business has accumulated over the years, and keeps on accumulating to this very day. In this way, they are enabled to make accurate and well-informed decisions for their customers' benefit, increasing their customers' loyalty to their company as a result. After thoroughly organizing the data, analyzing patterns, and using these connections to forecast market trends and their consumers' behavior, business owners can better serve their customers based on actual facts and findings, not guesswork. Here are three ways data mining services help you maximize your customer loyalty:
It helps you spot cues on consumer behavior and market trends you may not be aware of.

Data mining upgrades your business' market intelligence by helping you spot patterns in your consumers' behavior. It also assists in identifying the most powerful stimuli and forces that influence your customers' purchasing decisions. You also stand to gain from learning about the latest market trends you or your staff may not know. Applying all this information empowers you to improve your business in many levels, such as your sales and marketing efforts, for example. If your data shows a downward trend or movement of your customers' purchases between points A and C of their customer journey, then you know something must be done with point B to maintain their interest. In doing so, you are taking a proactive, not reactive, approach in your customer engagement efforts, which is an important ingredient to increase customer loyalty.

It gives you expert insight and professional analysis of your customers' messages from multi-channel platforms.

Sifting through the deluge of online customer reviews, testimonials left on your website, email messages, posts on your social media accounts, and feedback forms is a specialized and time-consuming job best left for the data experts. Working with the pros to perform your data mining is your business' passport to a scientific process guaranteed to help you utilize your priceless data optimally. Data mining maximizes your customer loyalty by helping you listen better to what your customers are saying, and preparing you to do something about it.

It empowers you to deliver personalized and positive customer experiences.

An important step in data mining is segmentation or profiling, wherein your customers are grouped according to different categories such as, male or female, mobile or desktop user, student or working professional, and the like. This allows you to customize your content, your B2C marketing strategies, and even your customer service delivery according to your customers' profiles, resulting in very satisfied customers raring to be your next brand advocates.  
Take advantage of the amazing benefits that data mining offers your business! Get access to in-depth knowledge about consumer behavior, market trends, and industry insights that will help you increase your customer loyalty, improve your brand perception, and multiply your sales and profits.
Start maximizing your customer loyalty by letting the experts handle your data mining services today! Contact us now!