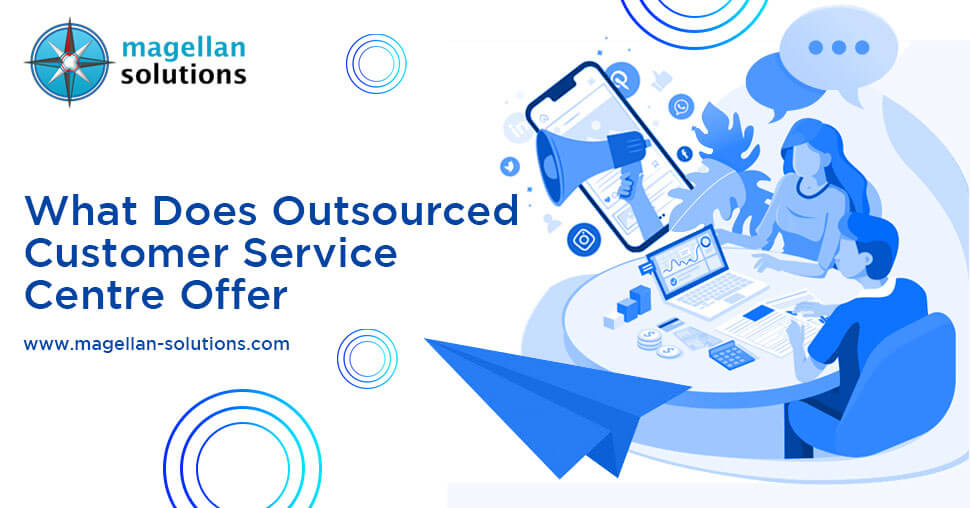 What Does Outsourced Customer Service Centre Offer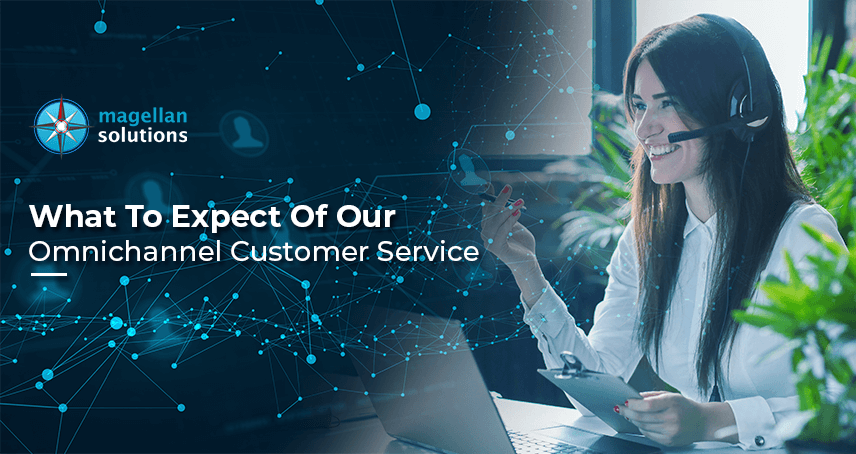 What To Expect Of Our Omnichannel Customer Service
What do
voice support services
do for businesses?
Voice services add value to your company. These services automate client communication. It provides flexibility for companies to devote their resources to main firm-building jobs. Voice services companies provide support for 24 hours. It helps businesses improve their customer experience as a result. 
Listed are the common advantages that companies experience:
Lower repeat calls because of clear communication and issue resolution

Process transformation through continuous learning and feedback

Drop-in call wait times by achieving quicker resolution
It is a strict rule for agents to have good oratory skills and good English communication skills. At Magellan Solutions, we can guarantee this as we train our employees. 
The
best customer support service
Magellan Solutions offer
Many voice-based processes are being done. Some of the ones that we have expertise in include:
Technical Support Services
Work with a technical help desk team. Companies lower their costs of providing technical help desk support to their clients. Outsourcing reduces frustrations and ensures loyalty toward the brand. Our team delivers technical support services. Not only through voice but also using remote connections and video playbacks.
Inbound Call support
Clients achieve faster resolutions for their customers. This is a result of working with BPO teams for inbound call support. Services are for: 
Technical help

Billing help

Order status

Feedback

Complaints 
By doing this, clients can get a deeper insight into problems faced by their customers. As a result, they get to improve on those and achieve long-term loyalty.
Outbound Services
Also known as telemarketing. The company reaches out to its customers by calling them up. They sell their product or services. But, recruiting many of these could be expensive in countries like the USA, Canada, the UK, and others. Magellan Solutions could step in and save costs for its clients. Teams have strong English language communicators. They are already trained to understand and talk to end consumers. In turn, they generate leads for the companies to follow up on.
Lead generation
This is a marketing process of capturing interest in a product. It allows companies to find potential prospects. Candidates are qualifying individuals considering their profiles, interests, and their demographic data. Lead generation's purpose is to develop sales through found clients. Clients who are most likely to buy services or products.
Sales
This is a telemarketing service. Trained agents persuade to close deals via phone calls. Sales in telemarketing are also known as "telesales" or "inside sales."
BPO customer service outsourcing
in the Philippines
Looking for an outsourcing location with up-to-date technology and a rich talent base? The Philippines could be on your top list! Philippine companies have sales representatives who dial numbers day in and day out.
At Magellan Solutions, we provide inbound, outbound, and back-office work. We focus on small to medium-sized enterprises and long-term partners. We make sure to bring the best value out of each customer interaction. We assure this through our cloud-based call center software and multi-channel capability. We also have a strategic schedule shifting of agents. Through this, we assure our services for customers anywhere.
Contact us today for a free 60-min consultation.
TALK TO US!
Contact us today for more information.