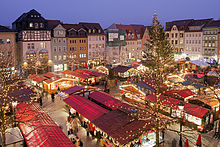 Customer activity goes up during peak season. When in-house staff have difficulty coping with the upsurge in calls and inquiries, companies can decide to either hire additional employees. However, this is a time-consuming and cost-prohibitive move that can eat away at a company's resources. Outsourcing seasonal call center support, on the other hand, is a practical alternative that can deliver results. The company can either outsource call overflows or sign on to a full-fledged partnership with a call center.
The Philippines is a world-class offshore destination for customer support. The country's call centers are equipped with the technology and expertise needed for handling seasonal fluctuations in call volume. They are sufficiently staffed with qualified agents who can take calls during the busiest times of the year.
Christmas Order Taking and Other Seasonal Fluctuations in Call Volume
Calls from customers arrive in peaks and valleys. Customer support staff may turn to forecasts to have an idea as to what to expect, but even these forecasts may not always be accurate. Call volume then becomes challenging to deal with, as the number and frequency of inbound calls become erratic. There will be days when staff barely have any calls to take, as well as days when they are loaded with work, which is often the case during the holidays. This can be particularly difficult for a small in-house staff with limited phone lines. It can have a negative impact on the quality of customer support, and business could suffer as a consequence.
Companies can always hire local seasonal workers, who are typically paid on an hourly basis. However, on-shore seasonal call center workers tend to be less experienced than their Filipino counterparts. This means that companies might have to invest in training them. Seasonal call center agents in their home country also have higher rates.
Outsourcing Seasonal Call Center Support to the Philippines
Outsourcing seasonal call center support to the Philippines is a cost-efficient solution that gives you access to the service provider's business infrastructure and human capital all year around. This type of arrangement covers spikes in inbound calls during the holidays, as well as other periods that bring in peaks in call volume. You can look forward to the following:
• High quality of customer support
• Decreased call abandonment rate during peak season
• Reduced hold time for inbound calls
• Reduced costs
• Increased productivity
When it comes to Philippine call centers, you can expect all agents to have the same level of training. Filipino agents also tend to be highly experienced when it comes to call center work. They perform well on a consistent basis, regardless of fluctuations in call volume.
Moreover, outsourcing to an offshore destination lets you offer reliable customer support 24/7 throughout the holidays. This means that your customers will always have a professional agent to speak to and have their needs met whenever they call.