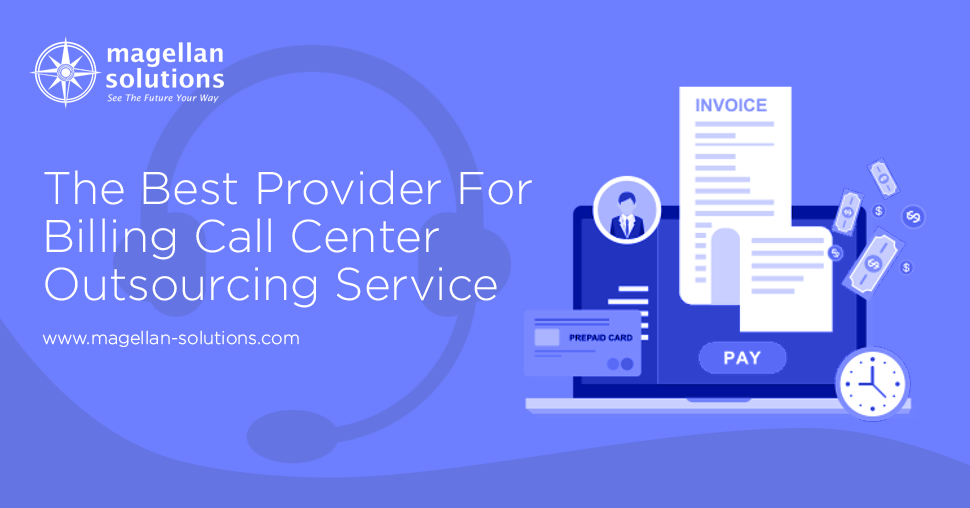 How
customer service outsourcing
is at Magellan Solutions
The initial question is always "Should you outsource your customer service?" Our answer is predictable. Yes, you should. Especially if an outside company can do the work more efficiently. Or if you don't have the budget or the staff to do it in-house. But these are not the only reasons why you should outsource your tasks. An outsourced team may give you the ability to scale up or down quickly. But of course, here at Magellan Solutions we only want you to scale up. 
Whatever your reasons are, we want you to get the best results. Here are some of our tips we think could help you to outsource customer service.
Have an established goal

Prioritizing customers

Choosing the best BPO provider

Quality training

Measure of success

Open communication channels
Becoming the best
medical call center
in Manila
Must-haves of our medical call center agents:
Deep knowledge of products or services
We train our agents to understand the products and services your medical office provides. They know how to listen and respond to the needs of the patients. They may not be fully versed in how the medical services work. But they surely recognize the names and other terminologies to be able to communicate efficiently.
Attention to detail and organization
Our agents are trained to listen and take thorough notes. As a result, they can give patients the answers they need. Furthermore, pass important information on to the medical office. We know that details are important. Thus our medical call center agents are equipped to be the first line of defense when people need help. 
Effective communication
Magellan Solution trains agents to speak clearly and listen intently. They are expected to remain calm and listen. This is due to patients that might be struggling with illnesses, injuries, and other worries. Furthermore, our medical call center can cater globally with our multilingual personnel. 
Adaptable and flexible
We know that there is a need to have creativity and flexibility to meet the needs of their clients. That is why we make sure agents recognize that they have to adjust regularly. Furthermore, the customer service base is diverse. As a result, our agents meet a wide range of issues. 
Empathy
This is the most important skill that we guarantee our clients. Especially our main customers are patients who need to feel reassured . It is a skill that can be learned, and customers will be comfortable with our agents. 
Speed
Setting up a pace is important. But we are also aware that we should not speed through helping a caller. Our office is staffed with a sufficient amount of agents at busy times. Thus no one has to wait on the phone for an excessive amount of time.
Patience and staying calm
Our trained agents know how to avoid becoming flustered during stressful moments. They are the best at helping patients calm down while on the phone. 
What we are as a
healthcare call center
With the skills above, we guarantee you the best of the best. If our healthcare call center agents are lacking in any of these skills, we have several things that we can turn to and remedy the situation. 
Our services understand your office needs because we have our own. We give you live operator service during business hours. It is available for call overflow or after-hours, 24/7 call monitoring. 
The healthcare industry matters the most in these times. And we, as a company serving the people, guarantee quality service
Choosing the best
medical billing call center
provider
Outsourcing is an appealing idea. It saves you money, resources, and stress. But it's definitely not a one-size-fits-all solution. So if you plan to take the plunge with outsourcing, weigh your options carefully.
Contact us today at Magellan Solutions and you'll see why we are the top choice for billing call center services!
TALK TO US!
Contact us today for more information.