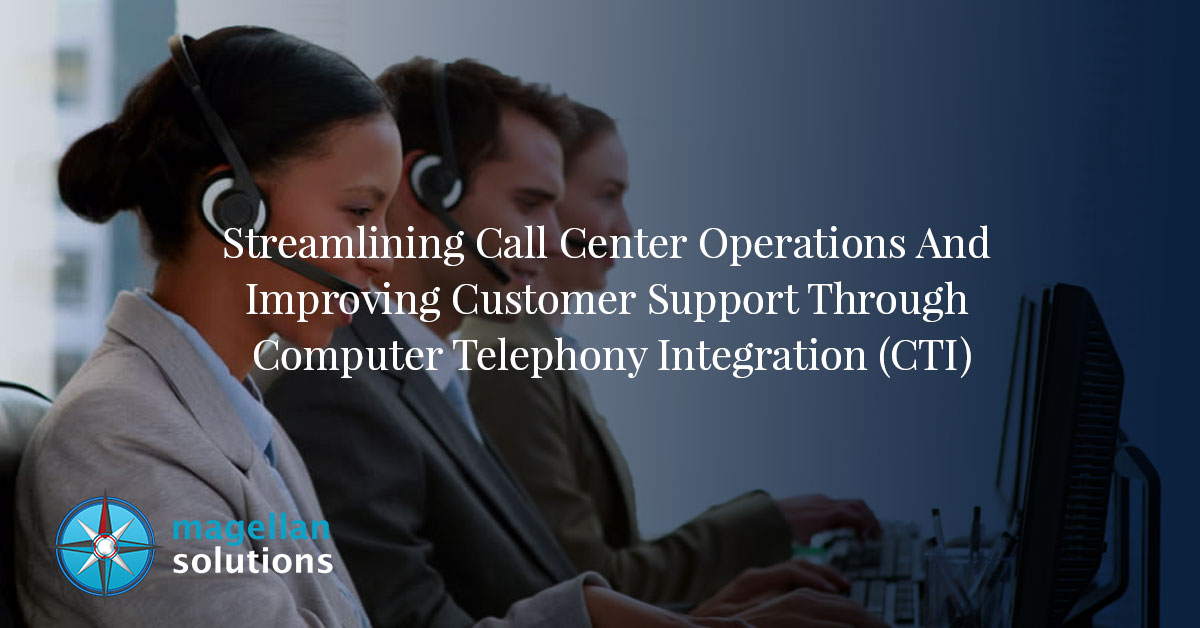 In a call center setting, having a telephone and a computer is just the norm. They are the basic necessity to get the job done. These days, consumers and customers are expecting more and more from businesses regarding their customer service. Because of that, many companies are arming themselves with Computer Telephony Integration or CTI.
Having to use the telephone and the desktop simultaneously is hard for some agents. It is also confusing for many. But with Computer Telephony Integration or CTI they can just put all their attention to their screens because their computer is all they need.
What is Computer Telephony Integration (CTI)?
Computer Telephony Integration or CTI or plainly computer telephony is the tool or technology used for computers to automatically connect with telephones. It can also connect not just phone calls but emails, fax, text and chat messaging, and live chat.
It is mostly used by progressive call centers. They are more efficient and more updated than using phones for calls. With the help of CTI, call center agents are able to answer phone calls with just a click of the mouse. Moreover, they can control many other telephone functions like hold, transfer, and mute in the same page. They can also use this to manage more tasks because they do not have to go back and forth with another system's software just to do basic tasks.
Common Functions Of Computer Telephony Integration
One of the main advantages of Computer Telephony Integration or CTI is the authentication of the caller. It automatically compares the number of the caller to the system's database to see if they have called before or have been a past customer of the company. This feature does not only save the time of the agent but also the time of the caller. No need to repeatedly say and dictate your number to the agent.
Another function of Computer Telephony Integration or CTI is the caller information. It automatically pops up when the one calling is a past customer of the business. Usually, data like call history, call recordings, call transcripts, call metrics and support tickets, cases, events, chat transcripts, emails, purchase history, order fulfillment statuses, billing, and reservations will be seen immediately after the system recognizes the number of the caller.
This function does not only save the time of both parties but it also allows call center agent to give personalized customer service to the caller. Since they already know the history of the caller, they will have an idea of what the customer needs. There is no need for the routinely questions and scripts.  
Other functions include call routing, voice recording integration (IVR), video and voice call conference, and automatic dialing. These functions are also present to streamline call center operations. Not only that but customer service will also improve because agents will no longer find it hard to do these tasks as it is made easier for them through CTI. They make not just the caller and agents' life easier but the managerial staff too.
If you want to make your work and life easier, contact us! We'll improve your business' operations and customer service.