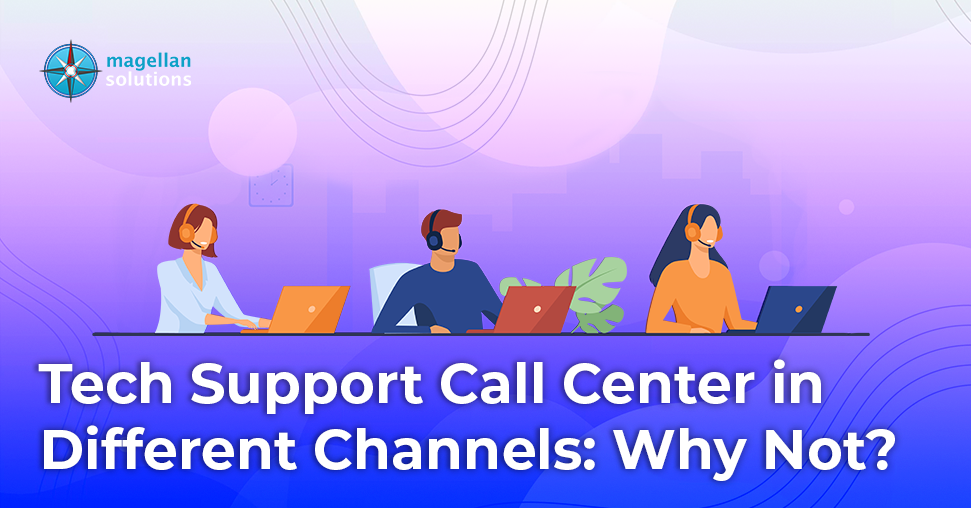 Whether we admit it or not, technology has become one of the best and most welcome venues for many of us today. The geeks among us love it because it has provided a wealth of toys and gadgets to satisfy our tech cravings, while the non-techies our there still enjoy it because it has made their lives so much easier. The simpler it is to use, the more useful it becomes for them.
Of course, all things tech have their downside—in this case, it can break down or become just a tad too complicated for our own good. And this is where call center support and service come into play. Having an excellent tech support system can definitely give you an edge over the next tech guy.
One of the "musts" your tech support center should have is the knowledge of what's the latest and greatest in this tech-crazy world we live in. Reading up on what's new, attending seminars, and training your staff to keep up to speed are definite pluses in this ever-changing, lightning-quick-paced world of technology we live in. Today's newest cellphone can actually become obsolete tomorrow—literally.
Apart from this, it wouldn't be a bad idea to provide a multitude of channels where your customer can reach you. With so many types of media available to us at our disposal today, we divided them into two (2) types: synchronous and asynchronous. What's the difference, you ask?
As the name suggests, synchronous channels help keep us "in sync" with our client in real-time. Examples of these channels include live chat, Facebook and Twitter chat, and of course, the good ol' telephone contact center services. Once you are contacted via any of these multiple communication channels, you are expected to answer right there and then—communication is instantaneous.
Of course, not everyone can answer instantly. This is where asynchronous channels come into play. Email, Facebook and Twitter personal messengers, SMS, and even web forums are just some of the ways to reach someone where you can simply leave a message, and they can get back to you at their own time and convenience. This is useful for tech support issues that need a bit more time to figure out before one can give an answer.
Whichever channel you choose, just remember that your customers are truly important. You've got so many channels open to them. There's no excuse, therefore, not to give them the best support around—whether they're a geek or non-geek.
Magellan Solutions has been providing tech support services for organizations of any size since 2005 in various platforms: phone, email, chat and social. Follow Magellan's Google+ page for more discussion on tech support and help desk services.