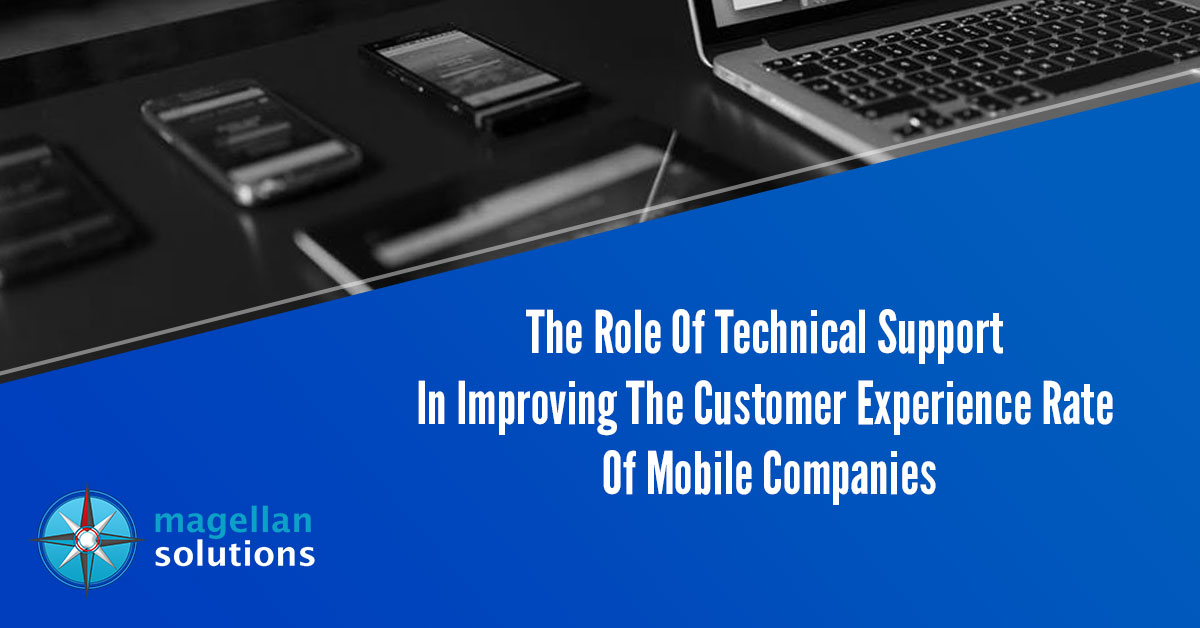 Technical support has got to be that area of IT businesses that they cannot do without.
The provision of technical support — and the quality of the technical support provided — is critical to any IT business' success in the long-term.  Mobile companies in particular rely heavily on the knowledge and skills of their technical support employees to provide a great customer experience to their valued clients.
Mobile companies receive hundreds of calls and messages per day from customers whose problems with their mobile data subscriptions, usage plans, and network connections are too complicated or frustrating for them to sort out on their own. And who comes to the rescue of these disgruntled customers?
The mobile companies' technical support employees, of course.
This is why technical support is largely responsible for the customer experience rate of their companies.
Because when these customers make the effort to solve their technical concerns by soliciting help from the mobile company, they carry with them so much expectation that it will be resolved promptly. Any technical concern pertaining to their mobile gadgets is an urgent matter, almost like an emergency situation, if you will.
You just need to stop and remember how mobile-centered our lives are now for you to realize why a prompt and quality response from a technical support agent is a heaven-sent assistance that can quell the worst of anxieties and fears.
And this is a fact, regardless of the method the customer used to contact the mobile company. Whether they called the hotline number, typed a live chat message, posted on one of their media channels, or sent an email, they expect the same three things from a technical support agent of that company:
Prompt response 

It would be absurd to talk about customer experience quality without mentioning the response time of your company. Generally speaking and with minimal exceptions, if any, a critical ingredient of a great customer experience always involves a fast response time. How important is it? A 2014 study revealed that customers are 30% more likely to jump to another wireless carrier if their service calls reaches the 15-minute mark, or more. If your technical support consistently responds within an hour or less to all your customers' calls for help, you can be confident your customer experience score is on the high side.

Quality response 

This means an effective solution to their concern, without having to pass them around to other agents or supervisor. It also means explaining the solution in a user-friendly manner for your customer's easier understanding. A great customer experience will always involve a mutual understanding, an amicable interaction, between the agent and the customer. Bonus points if there was a successful conflict resolution.

Friendly, professional attitude 

Lastly, customers expect that since they are interacting with a human being, the responses they will get will be human in nature, not robotic. Creating a great customer experience is possible even if you speak highly technical terms — as long as you explain what they mean to your customer — and balance it out with user-friendly language. Tip: Take cues from your customer and adjust your tone according to theirs for a more human and personalized interaction.
To conclude, your technical support staff plays a critical role in creating and improving your customer experiences. By ensuring these three qualities are met every time they interact with your customer, a consistent improvement in the quality of your customer experience is guaranteed.
Improve your customer experience by working with experienced technical support professionals! Contact us now!