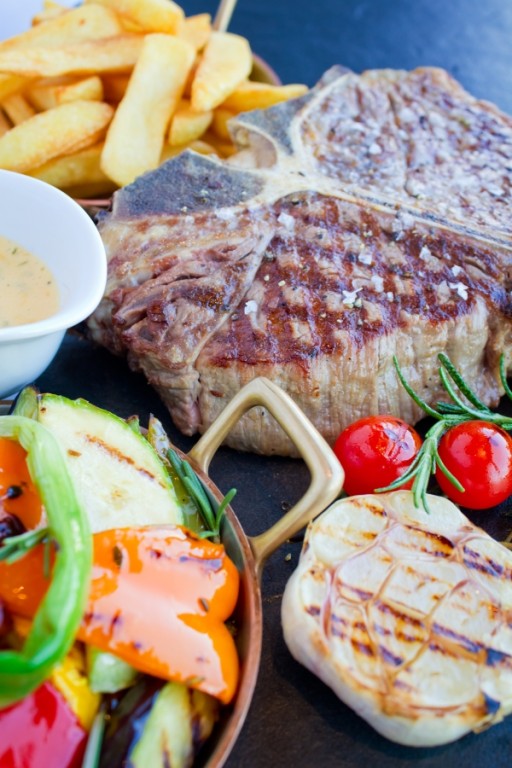 They say you are what you eat
Not quite so. If you're from Magellan Solutions Call Center, chances are you eat what you can get your grubby little hands on. Or whatever's readily available at any given time. Working in the heart of the bustling Greenhills area conjures images of endless daily culinary choices at our disposal, but that's not necessarily so. More unlikely, after taking into account the expense in eating out.
Hunger pangs and irate customers are not a healthy mix. Bad for business, and bad for the health. So whenever Magellan troopers get the urge to purge their surging hunger, they rely on the closest fix within office proximity. But where could these "fixes" be, and what are these delectably delicious delights? We asked those who knew best, the peeps from Magellan, what they like eating, and where.
We surveyed Magellan's Security Bank Office's Top 5 eating spots and came up with this:
Jollibee Roosevelt – The perennial choice for the stressed and starved Outbound agent. It's a toss-up between the gravylicious goodness of a Burger Steak and the ever-popular ChickenJoy.
Bimbo's Bistro – For P50, it's a weekly round robin choice of viands from Kaldereta, Fried Chicken and Togue, Pork Chop and Veggies and Bimbo's very own National Anthem, Pork Binagoongan. Comes with one plain rice.
Baon – Why pay when you can bring your own food and eat cheap. Tip: some agents who go Bimbo can't finish their rice portions. Bum some to save on extra rice expenses.
Star Mart – Not a really savvy alternative, specially since they've stopped stocking up on products until the new management takes over. But for those quick junkfood fixes and soda consumption, it serves its purpose well.
Manang BDO's viands – located at the far left corner of BDO, Magellan's nextdoor neighbor, it hosts a variety of viands from Chicken Mechado, veggies and the like. P35 buys you in, but not including plain rice. That'll cost you P7. The catch: she's only there during daylight. Wise choice for the dayshift Magellan staff and new trainees in Foundation.
Our Washington Office's favorite eating spots were more varied, only because they had access to more establishments, thusly more choices.
Ashcreek Center – The obvious choice, albeit pricey. There's a Starbucks there for a quick coffee fix that'll cost you an arm and a leg. Pancake House is a favorite, according to Sharon, one of our tenured Inbound agents. She also cited Han Wok, Heaven's BBQ, Le Ching all the way in Shoppesville, Greenhills and of course, Jollibee. Ashcreek also has a Fruitas Shake, frequented by our resident veggie, Chons. It also has a Shawarma stand,a pasta kiosk, and some such fastfood fare. Moderately priced, frequented by Magellan's Inbound agents, as well as neighboring Xavier students. The catch: only Starbucks is open 'til the early wee hours.
Sarah from Inbound Call Center says "the pantry when she brings her baon, or Smokey's, as well as Pancake House. When she feels like doing pasta, there's The Old Spaghetti House across the way. Or for loss of a better alternative, she opts for a delivery from time to time.Regina of our Accounting Department is also a baon-in-the-pantry kinda lady, but mentions some pretty diverse venue choices, such as the canteen beside Club Filipino, and the carinderia at the back of Xavier School and another turo-turo near the Washington office, as well as Ashcreek.
We also asked our I.T. guys their places of preference. Rommel said "Mcdo, Jollibee, the gotohan near Total, Goodah, Bimbo's Bistro and if worse comes to worse, Nash's pancit canton." Whatever that is. Inbound's Juvi replied "Pancake, Jollibee, Mcdonald's, Starbucks coffee and Smokey's."
All told, the runaway Magellan favorite is, hands down, Jollibee, more for its accessibility, with food choices coming in second. The choices are wide and the varieties are endless. Near or far, the troopers of Magellan, by hook or by crook, always get their uhmm.. err, food.