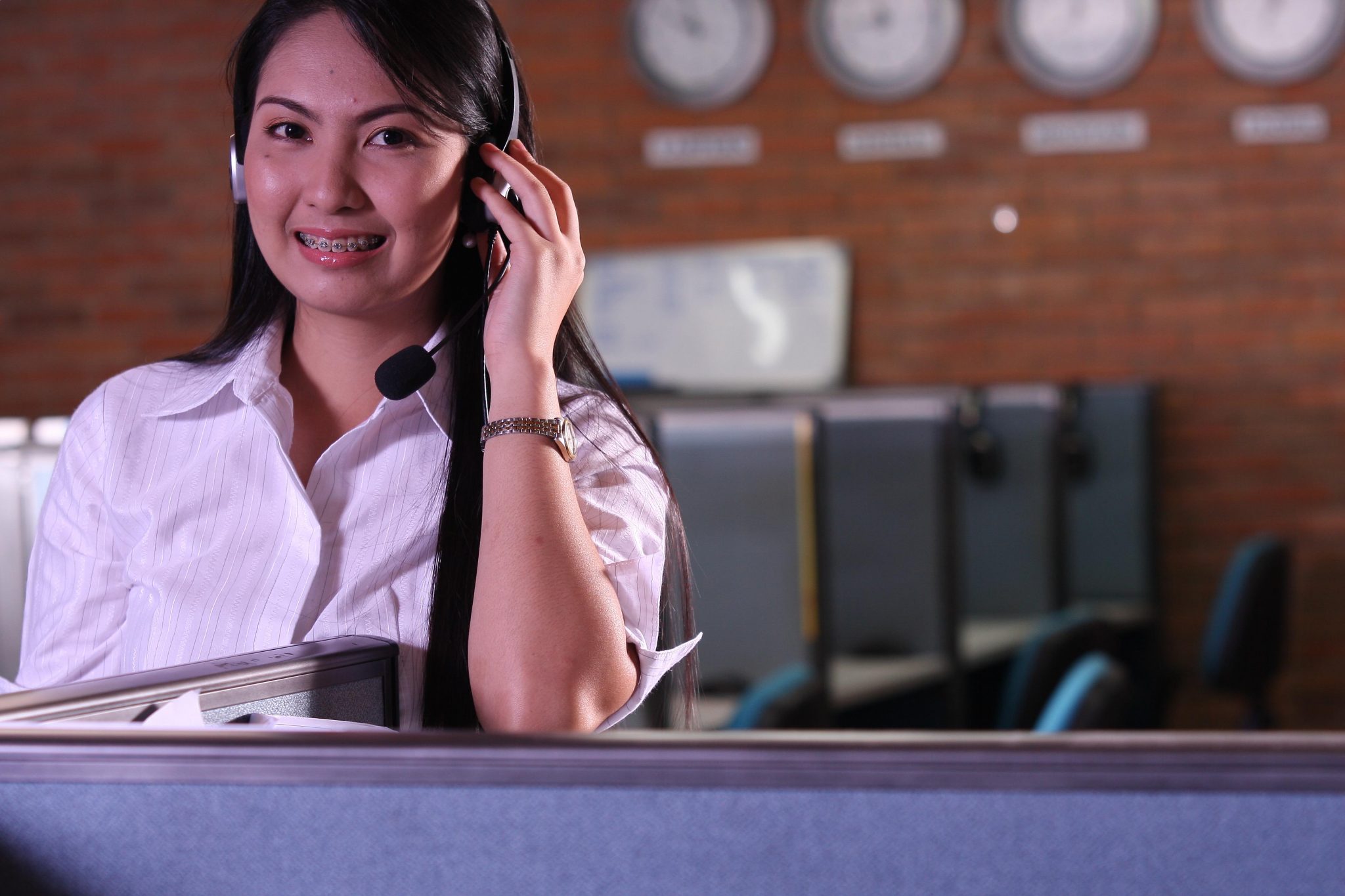 It is true that any company or organization is only as good as the people who make it up. For a call center to be recognized as the best, its people must exhibit excellence in completing their tasks –performing at their optimum level at all times. The measure of service quality of an inbound customer service company relies much on the performance of its inbound customer service agents.
When looking to outsource an inbound call center, the question "What exactly should I look for in an inbound customer service agent?" comes to mind. This list of the top 5 qualities of inbound customer service agents can serve as your guide.
      Effective communication skills
This is a must for every inbound customer service agent. Remember that an agent's primary job is to actively listen to the caller, articulate the solution, and resolve their concern. An agent, who fumbles for words, interrupts the caller or simply does not listen will create a negative customer experience and an unprofessional image for your company.
       In-depth knowledge of the company's products or services
Customers who interact with inbound agents have inquiries, complaints, or other concerns that demand prompt attention. Imagine the frustration of callers who are passed from one live agent to the next, and these callers will end up talking to all those agents who have no idea of what to do or how to help them. Customers expect that the inbound customer service agents have been sufficiently trained about the company's products and services. Therefore, these agents should possess the knowledge that is needed to address any customer concern.
      Patience and Professionalism
We've all been there: the angry customer who ends up giving a hard time to the innocent customer service agent. A tolerant and professional attitude is what will make the customers feel comforted or subdued, at the very least.  No matter what, an agent must never respond badly to an angry customer. If the problem was caused by the customer's mistake, the agent must be careful not to let the customer feel bad and instead focus on resolving the issue.
      Service-orientation
As their job title suggests, inbound customer service agents are hired for the purpose of serving the company's customers. Agents must understand that each caller is important, and they have the privilege of helping these callers. Service-oriented agents have a penchant for helping other people and making someone's day better. Their positive, helpful attitude is felt in the tone of their voice and the words they use. As a result, customers feel immediately at ease talking to them about their concern.
      Effective time management skills
Inbound agents must be quick in providing assistance to the callers while attending to their other tasks such as checking or updating the database and taking notes. They must know which task/s to prioritize first, and attend to them in an organized manner.
Consider these must-have skills and traits of inbound call center agents before you outsource to an inbound call center. Your company's reputation and customer satisfaction levels are sure to improve if you can work with agents who have these qualities.
Inbound customer service agents who have these qualities are ready to join your team.