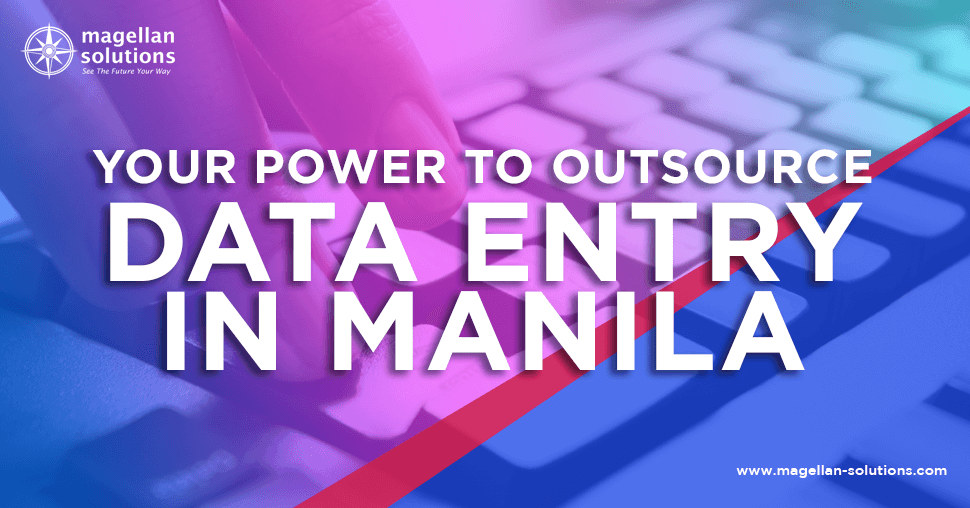 What exactly do we mean when we say Data Entry?
In data entry, you'll be inputting information into electronic forms, which might be word-processing documents, spreadsheets, or software programs.
It's an excellent job choice for persons who are meticulous in their work—or even for those who choose to work from home. Data entry jobs often require the use of a computer to enter data or information, which is commonly in hard-copy paper format, into a software program or program application.
Some roles may require scanning documents and the use of optical character recognition (OCR), which is a type of OCR. The following are some examples of data entry job duties: transcription, updating client information, and entering accounting records, among others.
Advantages of
outsourcing data entry projects
in different industries
Healthcare
In healthcare, transcription services are the most common data being processed. Medical transcription services are medical reports. These are being gathered from audio files by health-workers. From the audio recording they transcribe it as a written document and stored for their own records.
Retail and eCommerce
Product listing services are outsourced many times. The product  listers would optimize listings. They do this in online platforms with the available information. Titles, descriptions, and images would be uploaded into the platform. Inventory is another service that product listers from retail offers. It is constantly being updated according to its availability. 
Banking and Financial
Financial institutions, banks, CA firms, and accountants usually have a heavy load of data. Banks turn to outsourcing data services to companies that take charge of a lot of back-office functions. This includes HR activities, marketing, risk management, trade reporting, & compliance. Experts who have accounting background in addition to technical expertise will be adept in making use of digital data entry.
Transportation and logistics
There always exists a necessity of keying information for on-time delivery. Documents are the usual data that the industry outsources. This has become a conventional trend in the market. 
Real estate
Rapid urbanization has left realtors and real estate firms with enormous data. Properties, their purpose, their value, and their ownership are the common data for real estates. Placing into spreadsheets are the informations acquired and recorded to provide an organized structure to the entire negotiation phase.
Services of Magellan Solutions as a
data entry outsourcing company
Businesses thrive with efficient workers on board. 
This is the same reason why businesses across all industries find ways to shape up their operations by focusing on the core process. Often, they contract third-party companies to manage the day-to-day repetitive tasks. 
Mainly, these industries outsource data entry jobs that cover from the usual manufacturing to e-commerce. To say the least, all industries can benefit from dedicated data entry services as long as they operate daily.
Manual Data Entry

–

One of the most common data entry jobs. It manually creates documents into a digital platform.

Online Data Entry

–

Files are coming from a soft copy format or done through websites.

Micro Jobs

–

A micro job is almost like a contractual or a freelance work. An employee would be assigned workload that can be done in a specified time. One of the micro jobs is data entry. This mostly revolves around copying and pasting to and from word documents and spreadsheets. 

Data Formatting

–

Requires less typing tasks as compared to other data entry jobs. Data formatting focuses more on following preset specifications that the program is requiring. This is mostly done when storing a file and choosing what kind of format to save it as.

File Conversion

–

File conversion is a process of changing an already existing file into a different format. Example would be re-formatting a word document into a PDF file. Conversion is also possible with images or audio files into a Word document.

Transcription

–

Transcribing is simply a combination of listening and transferring data into required documents. With this form of data entry, one must have keen listening skills as some audio files may be unclear. It is caused by either the lack of proper equipment while it is recording, or the voice quality itself. Another requirement advantageous for this is one's familiarity with what is being transcribed.

Data Entry Clerk –

A data entry clerk or operator are those who enter data from what the employer has given into a computer software. This is mostly done offline. They have different specialties as every business sector requires their help. In a way, they serve as another assistant for clients. They are sometimes expected to be able to at least give a summary of what they have written. Clients assume that their employees have a decent background about the industry they are writing for.
Not convince? Here's why you need to Outsource Data Entry?
Data entry outsourcing is a cost-effective and efficient method of expanding your company's operations in a global market.
When agents must shift their attention from one sort of activity to another, they are subjected to a high level of human error, which can lead to weariness.
Maintaining your workforce's freshness and focus by moving consumers to our agents for closure, as well as by recruiting dedicated workers whose sole objective is gathering and inputting accurate data. Internal management is in charge of and manages a quality assurance program, which ensures that all information gathered is accurate and reliable. Robust accuracy requirements, including automatic error reporting, manual re-checking, data monitoring, geo-coding, matching, connecting, and data profiling, ensure that there are no mistakes.
The majority of BPOs also comply to the strictest data security regulations. Security encryption of sensitive data transmitted using a virtual private network (VPN) or file transfer protocol (FTP) provides for safe transmission across networks.
Some employ the most up-to-date firewalls and antivirus software available in the industry. Restricted access to the premises, the usage of smart cards with log in and log out processes, and severely limited staff access to data transmission zones are all to be expected. Confidentiality and non-disclosure agreements are normal practice in the business world. All agents are educated in data security, and the security mechanisms in place are constantly monitored and improved as new threats emerge.
Why choose
data processing outsourcing
in the Philippines
The real question you should be asking: when is data entry service not critical?
We all know that data is an important part of any business which helps to multiply a company's growth. The market economy competes by having as much control of data as possible. They have to ensure the internal figures match and are stored. This data serves more as a weapon that can dictate the success or lack thereof of any company.
Are data related tasks eating too much of your time? Is the labor market rate in your country getting higher? Is it difficult in finding the right people who meet your expectations? Or you simply don't have ample space?
Leave us a message and find the perfect data entry professional today! 
TALK TO US!
Contact us today for more information.