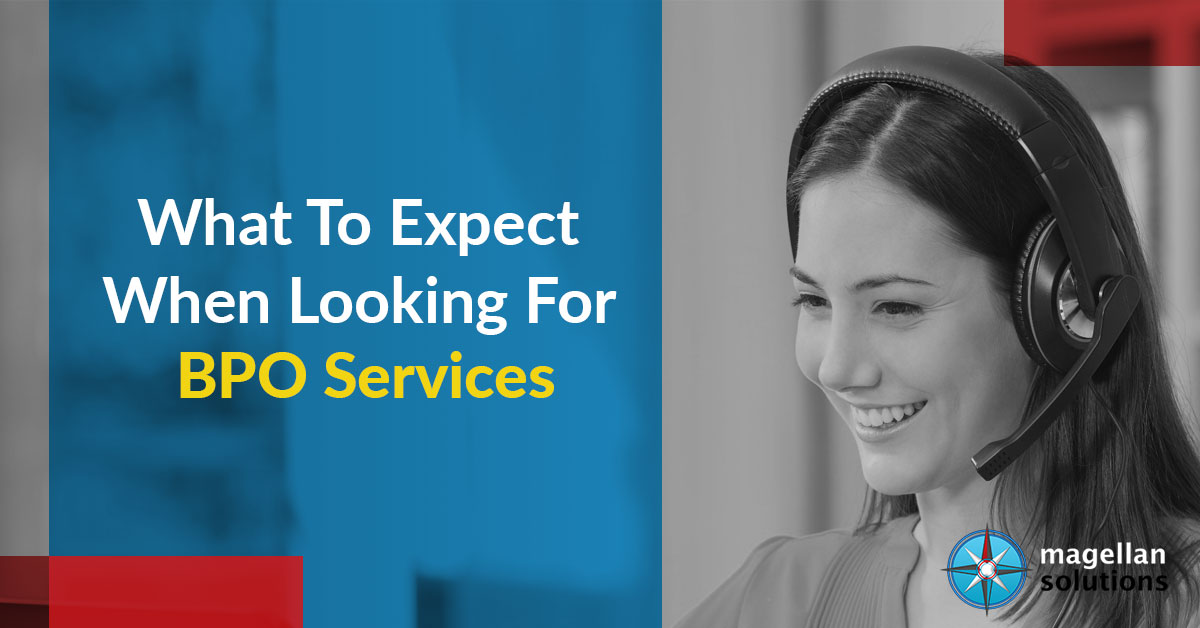 It started as a business strategy to cut costs and to supplement certain functions that are not available internally.
Business process outsourcing (BPO) services, or what we simply know today as outsourcing, has gone a long way since then. Businesses from all industries with varying sizes continue to seek various BPO services to meet the needs that they have difficulty solving on their own.
However, businesses that plan to entrust their non-core functions to third parties should keep something in mind: outsourcing is a serious matter. It is not a spur of the moment decision that they should immediately make just because everybody is doing it.
When outsourcing BPO services, specifically call center services, they should keep in mind some expectations, which are outlined below.
An ocean full of fishes
For almost three decades, since it was officially considered as a business strategy in 1989, countless BPO companies have mushroomed. Some have thrived while some failed to last.
When planning to outsource — particularly if you're still a newbie to this industry practice — expect that you can find many companies that will willingly offer you their services.
You can search for endless BPO companies worldwide that offer similar services to others. Aside from that, you also have the liberty to search and screen as many as you want, especially if you think that it fits your needs and requirements. Additionally, you can compare prices, service quality, track record, and other essential information that can guide you in determining the best choice.
The choices are often overwhelming. At the same time, there are many tempting offers (e.g., low-priced service) as you continue your search. However, you need to be really smart about it. Don't let price allure you. It should be a combination of price, performance, and integrity.
Business partners, not contractors
How do you select a business partner?
Very careful, isn't it?
This is how you should view outsourcing. BPO companies can help you succeed in the area where you can't give your 100 percent focus. They fill in the gap in your business model by providing you with the best manpower, technology, and service. The services they provide, though small, are significant and take part in the success of any organization.
For instance, a BPO company that provides call center services can help you handle your growing clientele. Because their agents have the necessary skills needed to give each caller a positive experience, your customer relations will become stronger and the probability of increasing customer loyalty will also increase.
Outsourcing BPO services, therefore, when done right, is one of the best strategies today that can help you create and maintain the growth of your business organization.
Time zone differences
If offshoring — outsourcing BPO services outside your country — is what you are planning to do, you have to expect of time zone differences.
If they are handling after-hours customer support, for instance, this is a good thing because it is easier to cover calls that way. But if you want them to operate at the same time as you, it is mostly okay because BPO companies are very flexible. They adjust their schedule based on their own needs.
Tighter data security
When you outsource, there's a chance that you will also entrust some of your information to a third-party provider. As part of your internal measures, it is crucial to also provide additional data security to make sure that all your assets are safe. See to it as well the data privacy laws in the country where a certain BPO company is located. Check the certifications it received. This way, you will have full confidence that the company can really help you in growing your business.
Signs of partnership
Outsourcing BPO services also comes with tons of documents.
Service level agreements, statements of work, and contracts give you the assurance of the legitimacy of the partnerships. It is a tangible representation that you can use to make sure that the BPO company adheres to the standards agreed upon, the quality of service you expect to receive, and the benchmarks that you will measure.
Is there a one-size-fits-all strategy for BPO services outsourcing?
Choosing the right company that will provide BPO services for you is not a one-size-fits-all strategy. Not because another business claimed that an approach worked doesn't mean that you have to adapt it right away. Devise your own approach based on the specific needs and capacity of your company. Check if the strategies that other companies use are also applicable and beneficial.
Ready to outsource?
Are you ready to outsource your BPO services? Contact us!