Mobile App Customer Support
We are a notable mobile app customer service provider for SMEs. We can improve the quality of your in-app user support by implementing several strategies that will benefit your consumers.
Why Do You Need To Outsource Customer Support App?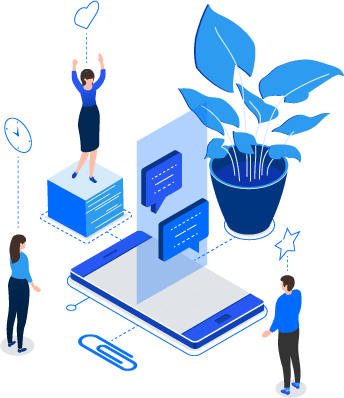 Outsourcing your customer service web app reduces the possibility of users uninstalling your application. You can interact with users whenever they have comments or suggestions through the app support team. Besides that, you can also sort out comments and document all the recommendations.
You can improve your in-app user support by documenting their feedback and using it to improve and update your application. There is an opportunity if you develop mobile applications with a customer care app team. All you need to do is look for the right BPO company.
For starters, you need to check the ability of the call center company to deliver excellent customer service app features despite the rapid change of technologies. Your outsourcing partner should adapt to any innovations you plan for your application.
That is where Magellan Solutions comes into action. Our technical desk mobile support is so outstanding that we have more than 100 monthly inquiries for our contact support assistance. We have 17 years of expertise in the BPO industry as one of the leading outsourcing providers for SMEs.
The safety of your information is our top priority. That is why we are implementing strict security protocols to protect your sensitive information. We have certifications from ISO and HIPAA as proof of our fortified data privacy regulations.
Partner with a notable SME-focused call center company and outsourcing provider in the Philippines.
Our Current Benchmarks For Mobile App Customer Support
United States, Australia, Europe, and Asia
Available Call Center Service for Your Company.
Your team can operate around the clock with shifting schedules.
Flexible Pricing Option for SMEs
We accept packaged, results-based, and other business models
Our Approach To Mobile App Customer Support
A better user interface should be your main goal when outsourcing mobile app customer service.
Although our flexible pricing is one of our best selling points, you should check out our world-class customer care app team. They can perform well under pressure and provide excellent mobile application support regardless of the situation. Here's how we do it:
We have a strict screening process in customer service and crisis management.
We conduct further training to sharpen their customer support skills and provide possible solutions to problems they might encounter.
We assign quality assurance personnel to monitor the agent's performance by the KPIs you set.
Expect better user interaction when you outsource your mobile app customer service. You will gain more insights from your customers that you can use in optimizing your service.
24 7 Mobile App Customer Service
Your users may come from different places with different time zones. Hire people that can entertain your users' inquiries around the clock. Our agents can do it using strategic shifting schedules.
Use our in-app user support team to resolve issues that involve your applications. Your customers can benefit from this service as they no longer need to wait for you about their app-specific inquiries.
Android Customer Service App
Hire people that have expertise when it comes to application development. This way, your user can talk to someone that can help them with their issue. Our team can provide you with this competence toward app knowledge.
Mobile Application Support
Get a team that will support your mobile application in anyways possible. Our people can discuss technical issues with customers, check your application for any possible bugs, and improve the user interface of your mobile application.
Your users can talk to our agents whenever they have technical issues with your mobile application. Additionally, we can create a feature on your application where they can directly contact us using different channels instead of just calling the customer service hotline.
Your Success Is Just Right Around The Corner! Improve Your Service By Outsourcing A Mobile App Customer Support Team
Our Business Developers will give you pointers on how outsourcing can benefit your mobile applications. We will set up the KPIs to monitor the progress of our operations. Your customer will experience a better user interface by interacting with our professional customer care representatives. Once we've done planning out the whole thing, then we can start discussing the price for the service.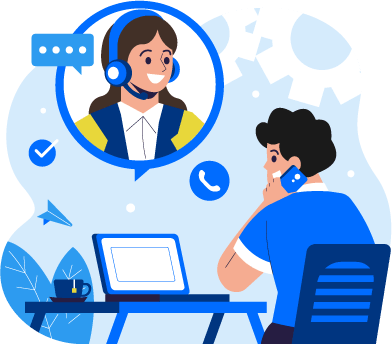 Professional Mobile App Customer Service Agents
Our agents have years of experience handling customers' inquiries. You can use this to establish your identity as a mobile app developer that listens to its users.
We know that time is essential when it comes to customer service. Users might delete your app if they feel you're taking too long to solve their issues. That is why we developed several techniques to manage several users' problems on time.
Affordable Customer Support Service
As we support SMEs operations, we don't have any minimum requirements before working with you. We know your business doesn't need several people at the moment.
Top-Of-The-Line Security Protocols
We regularly update our data security to prevent malware and phishing schemes. On top of that, our agents are well-trained in handling sensitive information. We guarantee data privacy and confidentiality.
Mobile App Customer Support
Technical Desk Mobile allows developers to get feedback on their phone applications. An app support team can document these suggestions and forward them to you for your reference. Besides that, in-app user support develops a relationship between you and your users.
It will help you, as a web developer, focus on updating the application instead of worrying about mobile app customer service. The mobile app support provider can provide the necessary information to improve your service. They can filter the surveys and document everything that you need to know.
What is Mobile App Customer Support?
Your agent will assist your users in resolving issues with your applications. From reporting bugs to troubleshooting the app, your tech support team will help them in any way possible. They can report back to you if any issues are unable to be resolved.
How Much Does Mobile App Customer Support Cost?
The total price of the service will depend on different factors. For instance, the number of people you need will affect the final amount. Beware of companies with a minimum requirement for the number of people you should hire.
What are the Different Types of Mobile App Customer Support?
Some mobile app developers outsource their customer service to a BPO company to provide more flexibility with their operations. They can also outsource other services, like the actual development of mobile applications. Some outsourcing vendors offer assistance when it comes to updating their mobile apps. They have expert developers to assist you and will base the upgrade on your suggestions.
Is Mobile App Customer Support Good for Startups?
The lifeblood of every business is its customers. It is also similar to developing mobile applications. That is why it is essential to have people who will interact with your users and ask them to improve your service. Base all your innovations on their feedback.
Launch Your Mobile App Customer Support Services With Us
Do you plan to improve the user interface for your customers? Are you looking for a team that will entertain all your users' comments and suggestions? Our customer service team will provide excellent customer support. It will let you focus on more pressing matters, like upgrading your mobile applications.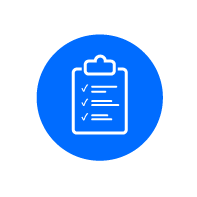 Let's talk objectively about your targets and KPIs
Our business success managers will discuss with you what outcome you would like to achieve. We can exchange ideas on how to improve your business using these metrics. Monitoring your progress will lead to better results for your company.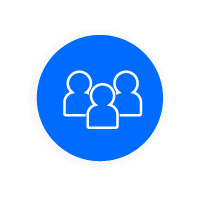 Tell us the ideal sales team you have in mind.
One of your KPIs is hiring people to work for your company. We trust your intuition when hiring people who will operate your omnichannel customer support.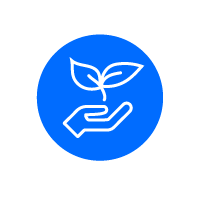 After we helped scale your business, let's explore further.
Your success is inevitable. Once we achieve our goal, let's talk about business expansion.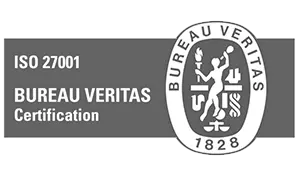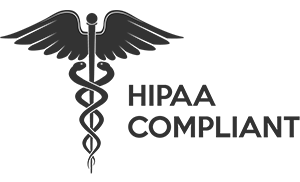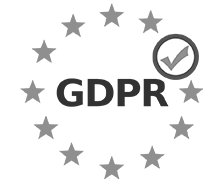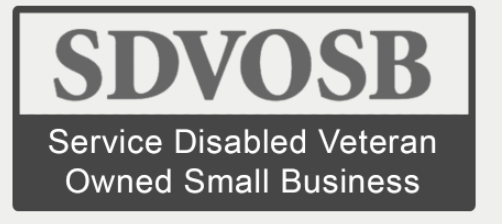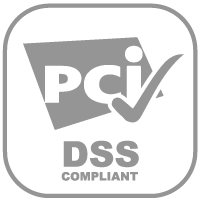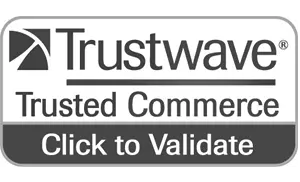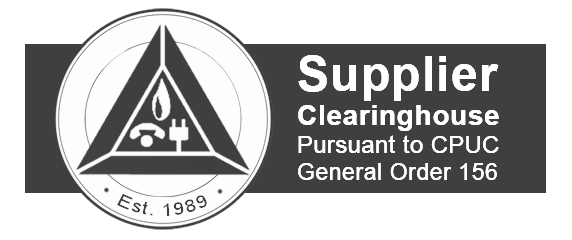 Call us for a FREE CONSULTATION
Toll Free: 1 800 371 6224        US: +1 650 204 3191        UK: +44 8082 803 175,        AU: +61 1800 247 724
Call us for a FREE CONSULTATION
Toll Free: 1 800 371 6224        US: +1 650 204 3191       
UK: +44 8082 803 175,        AU: +61 1800 247 724
November 27, 2023
Have you heard that 81% of buyers say that experiencing good customer service increases their likelihood of making a repeat purchase? In a world
[…]
November 24, 2023
Hear ye, hear ye! A 5% increase in customer retention can increase business profits by up to 95%! How? Customer satisfaction can influence customer loyalty,
[…]
November 8, 2023
Get this: Companies prioritizing improving the customer experience see an 80% rise in revenue. Fantastic, right? Imagine your business running smoothly, offering top-notch customer
[…]
Contact us today for a free 60-min consultation
Thinking about outsourcing? Send us a message for a free 60-min consultation.
We'll read it and set up a call ASAP!
Mobile app users experience technical difficulties every once in a while. If left unresolved, there's a chance that they will uninstall the app to look for a better and more responsive one. Providing outstanding customer support in real-time guarantees steady business growth.