The downloadable files below are recordings of live inbound calls handled by agents. They are representative of the competence level of all Magellan Solution customer support and inbound call center services. They are real-time recordings of call center agents during a typical shift at a call center in the Philippines.
Listen and watch as our trained professionals demonstrate best practices for handling customer inquiries, upselling, and processing payments. See how they handle common issues such as product availability and shipping, and how they close the sale and ensure customer satisfaction.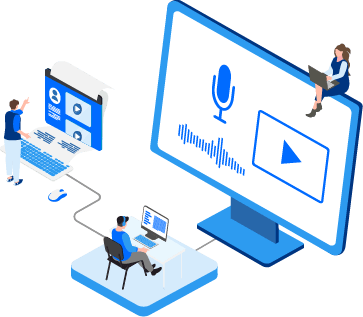 Hear our agent in action with this sample call recording of a customer placing an order. Experience our efficient & effective service firsthand.
Sample Product Refund Call
Experience our agent's professionalism with this sample call recording of a customer requesting a refund. Listen to how we handle it efficiently.
Sample Live Answering Service Call
Hear how our agent handles customers' appointment request efficiently in this sample call recording. Experience our professional service firsthand.
Listen to the quality of our customer service and telemarketing with these audio samples. These calls demonstrate the efficiency and effectiveness of our agents in handling inbound customer service calls and outbound telemarketing calls. With our advanced technology and well-trained agents, we are able to provide high-quality services to our clients.
Contact us today for a free 60-min consultation
Thinking about outsourcing? Send us a message for a free 60-min consultation.
We'll read it and set up a call ASAP!