Virtual Assistant Services
Virtual assistant services have become increasingly popular in today's business landscape. By entrusting various tasks to a versatile individual, such as handling customer calls, you can ensure customer satisfaction and enhance your business's front-line operations. Magellan Solutions specializes in providing highly qualified virtual assistants who represent your brand and deliver exceptional customer service. Additionally, our real estate virtual assistant services offer valuable support without investing in hiring and training new employees. We understand that start-ups and SMEs require flexible solutions for their growth needs. That's why our virtual assistant services rates are designed to be ideally suited for businesses in these stages of development. With our cost-effective options, you can access the expertise of virtual assistants and enjoy the benefits of efficient and reliable support.
What Is A Virtual Personal Assistant?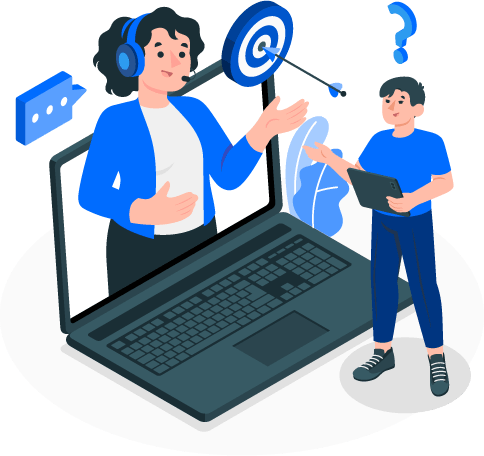 In today's evolving business landscape, finding the proper support is essential for growth and success. As a leading provider of virtual assistant services, we offer a wide range of solutions to meet your unique needs. With our virtual assistants, you can offload tasks and focus on what matters most to your business.
As an SME, establishing a strong brand presence can be challenging without sufficient resources. However, hiring a virtual assistant can help you secure responsibilities and provide excellent customer service. With their assistance, you can leverage the power of the internet and expand your reach in the global market.
Our outsourced virtual assistant services offer numerous benefits. When you hire a virtual assistant from us, you can expect a highly qualified professional who can serve as your virtual secretary. They can answer calls using your personalized welcome message, schedule appointments, collect and report critical information, and maintain detailed call records. Our virtual assistants are also available 24/7, ensuring you never miss a call. They can also adapt scripts as needed to align with your evolving requirements.
By hiring a virtual assistant from us, you gain a valuable team member and save on the costs associated with hiring a new employee. Our competitive virtual assistant costs are designed to provide exceptional service at a reasonable price.
Take the next step towards optimizing your business operations and enhancing your brand's image by exploring our virtual assistant solutions. Contact us today to learn more about our services and get a personalized virtual assistant cost estimate tailored to your specific requirements.
Where is the perfect place to find virtual assistant services? Only at Magellan Solutions. Contact us today!
Our Current Benchmarks For Virtual Assistant Services
United States, Australia, Europe, and Asia
VA Jobs We Are Continuously Offering
Social media, Real estate, Research, Administrative, E-Commerce, Data entry, Bookkeeping, and Marketing
Flexible Pricing Option for SMEs
We accept packaged, results-based, and other business models
Our Approach To Our Virtual Services
With our virtual assistants, we help you mainly with administrative tasks, sales activities, and customer-servicer-related tasks.
A virtual assistant is a person who provides various services to entrepreneurs or businesses from a remote location. It's a never-ending list. In fact, they can do virtually anything. Think of them as what Jarvis is to Iron Man. They're not there in person. But they're a vital part of your business.
Virtual assistants are especially in demand by entrepreneurs and online businesses that need help but don't want to spend money on office space for staff. However, many small and mid-size businesses get the help of top virtual assistant companies, especially for specific tasks. Once you hire a VA, think of them already belonging to your support staff if you will. You might think that there are limitations. But Magellan Solutions, as a virtual assistant agency, have the best tools we integrate according to your needs, our employees could, and will, work around those limitations.
Delegated Tasks For Personal Assistant Services
It's often tough for SMEs to admit that they can't do everything and to relinquish any kind of control. Even established firms are still experiencing struggles of their own. But there are a growing number of successful entrepreneurs. They understand the power of delegation. You are not helping the short and long-term health of your business if you are bogged down with tasks. Outsourcing with us could lessen that burden. VAs can help you to let go and place greater trust in your team. As a result, you can focus on bigger opportunities and the long-run outcome of you trusting your employee.
Reducing Costs With Outsourced Real Estate Virtual Assistant Services
Real estate VAs save on labor costs as they do not have to pay benefits or office expenses. Internet, phone, and rent can drain your resources instead of being able to use them for something useful. You can also hire them for a certain amount of hours to fit your budget rather than a permanent set-up. Our virtual assistant services are more or less time-dependent on your needs.
Outsource Your Customer Service Virtual Assistant
As your business grows, you may be faced with short-term projects that require specialized attention or quick turnarounds. VAs can fill these needs. Launch a digital marketing campaign, upgrade new operating systems, conduct market research, or manage inventories. They have a wide range of knowledge as they are the ones who are expected to be able to work on anything and everything thrown at them.
Be Organized With Your Virtual Secretary Services
It's often difficult to identify areas where there may be a repetition or glaring gaps in daily operations. Depending on their individual areas of expertise, Magellan Solutions' VA can help pinpoint inefficiencies and streamline procedures that can help everything run smoother and increase productivity.
What We Can Do With Admin Services For Small Businesses
The main purpose of our Administrative assistants is to provide support for your technical services so that your organization may operate smoothly. The complexity of an Administrative Service depends on the size of the scheme and the number of technical services provided.
Our assistants usually undertake the following main functions:
accounting and finance control
legal matters
personnel matters
No Man Is An Island. Let Our Virtual Assistants Accompany You On The Journey.
Virtual Assistants are administrative services for startups and large enterprises. Through them, you can expand the business. Before you hire somebody, you have to know what kind of services you need from them. Depending on the nature of your profession, there are different types of VAs who can help you keep up with the organizational demands. Generally, they assist you with everything. They are made to be the perfect companion for you.
There is no need to allocate a lot of money to get people for your non-core procedures. Like what they always say— spend wisely! Do it by outsourcing our services. You don't have to provide an office, equipment, and training as we will do it for you.
We hire only the best people to handle your business processes. We equip them with the skills and in-depth knowledge about the services and were given proper training to work around your timetable and meet the standards of your company.
If you are looking for help in doing some of your business processes, you found the right place. We provide customized virtual assistant services that you can maximize based on the needs of your business.
Wide-Range Of Valuable Services
Catering to the needs of your business is our goal, which is why we offer a variety of virtual assistant services that includes admin tasks, creative projects, technical support, and many more to help make your business grow.
What Is Online Assistant Services
As long as you are in the business, you will definitely need digital assistant services. Having online virtual assistant services has now been considered a mandatory feature, especially with technology developments. Our services offered by a virtual assistant will always be there for you and your business 24/7, and they know just what to do to help you with your online business operations.
Instead of being redirected to voicemail or a robot, your customers are guaranteed to hear a live person's voice on the other end of the line. Our best va services give you superior customer service skills including the expected phone etiquette. We guarantee you peace of mind knowing that all calls will be properly attended to. Your customers will be delighted to find you have respectful and warm staff who makes them feel valued even through their phone conversation. Imagine the effect this can have on your business when you have a team of competent and professional virtual assistants on board who makes each and every caller feel valued.
When it comes down to the bigger picture of creating a stable connection with your future business partners, it is expected that they will instantly get updates on the progress of the partnership. We are assuming, that just like your partnership with us, your own business partners would want to directly hear from you or at least hear from your assistant rather than a templated email or recorded voicemail. Once you avail of our virtual secretary services, you can expect more successful partnerships and faster progress.
What Services Do Virtual Assistants Offer?
Book appointments with your new leads.
Contact old leads and previous clients.
Generate quality leads.
Reach out to your potential audience on social media.
Assist with sales reports.
What Are Virtual Assistant Services?
The following are the common tasks but are not limited to:
General Virtual Assistance.
Content Writing & Management.
Search Engine Optimization (SEO) & Digital Marketing.
Social Media Management.
Web Development.
Audio & Video Editing.
Miscellaneous
What Is Considered To Be A La Carte Virtual Assistant Service?
Deliver good customer service.
Encourage word of mouth.
Handle live chat inquiries.
Provide after-hours support.
Are Small Businesses Really Hiring Virtual Assistant Services?
Virtual assistants are definitely in demand. It makes a lot of sense for businesses so they can save money on salaries and benefits. By using a virtual assistant, businesses only have to pay for work when they need it.
Choose To Outsource A Virtual Assistant With Us
Magellan Solutions provide a wide array of valuable virtual receptionist services from non-essential admin tasks, and creative projects to technical help. Our virtual receptionists are college-educated, competent, highly trained, and professionals to ensure customer satisfaction. To know more about our services and to get a price quotation, send us a message, and we will be glad to assist you.
A virtual assistant for sales can support the growth of your business in many ways. And there are far greater reasons you should consider getting one for your team. While it is easy to hire a virtual assistant, it is quite a challenge to retain someone who can perform based on your expectations.
When you are looking into cost-cutting, but at the same time you need a hand in doing non-core tasks, getting virtual assistant services is a good choice. These are the reasons why it is cheaper to hire a VA:
Reduced overheads
No fixed costs
No recruitment costs
Pay-per-service option
Less amount spent on office costs
Get rid of temporary staffing
Virtual assistants who are doing this job for a long time are capable of performing different tasks for you. Aside from the direct support to your sales team, they can also assist you in admin work, booking, data management, and customer service.
With a laser focus on their core functions, your sales team can become more productive, bringing in more clients to your business.
Access to a global talent pool
This is especially beneficial to companies that have overseas operations. A virtual assistant from an offshore location can help you build a multicultural perspective to serve your international clients better. Another advantage of hiring a virtual assistant from another country is you'll have a team member who can speak at least two languages.
Find the best person who can start immediately at work. When you hire your VA via a BPO company, you get to onboard a person who has sufficient training and knowledge in doing a remote job.
When you delegate your repetitive tasks, you'll have more time to close sales and increase your revenue.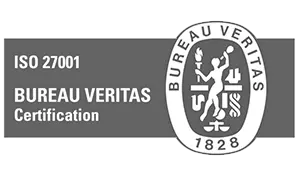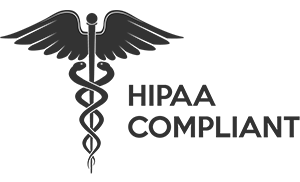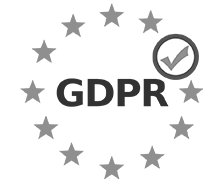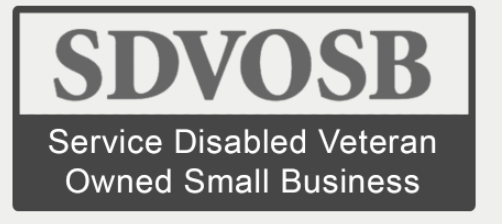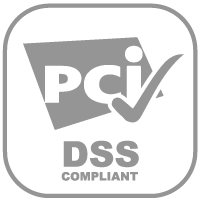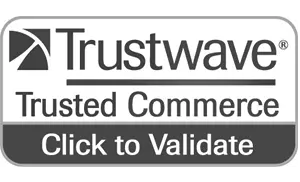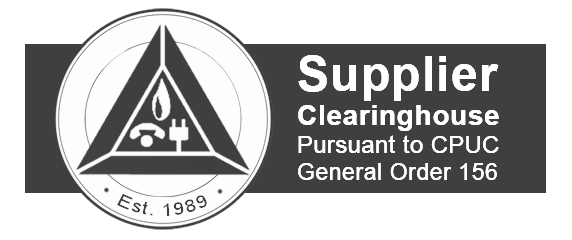 Call us for a FREE CONSULTATION
Toll Free: 1 800 371 6224        US: +1 650 204 3191        UK: +44 8082 803 175,        AU: +61 1800 247 724
Call us for a FREE CONSULTATION
Toll Free: 1 800 371 6224        US: +1 650 204 3191       
UK: +44 8082 803 175,        AU: +61 1800 247 724
December 5, 2023
Are you one of those who think technology can be complicated? Well, not all of it! Take "live chat," for example, which is precisely
[…]
November 16, 2023
Have you ever thought about how a business would thrive without customer service? If you're a start-up, having dedicated customer support may pose challenges with
[…]
November 10, 2023
When one searches for "outsourcing countries" on the internet, Outsourcing Philippines vs India stands out.  Intrigued why? Because these two countries offer outsourced services that
[…]
Contact us today for a free 60-min consultation
Thinking about outsourcing? Send us a message for a free 60-min consultation.
We'll read it and set up a call ASAP!
It includes the following: search engine optimization (SEO), digital marketing services, project management, and web development. Another good thing about outsourcing is that you can hire a VA who can provide you with customized services. This guarantees that you'll get your money's worth.