Accounts Payable Services
As the premier provider of accounts payable services for SMEs, we specialize in delivering top-quality expense management solutions. With a strong emphasis on speed and accuracy, we guarantee reliable and efficient services. By entrusting us with your financial worries, you can free up valuable time and resources for your business. Let our dedicated team handle the tedious task of accounts payable, allowing you to focus on what matters most. Experience peace of mind with our trusted services.
Why Do You Need Payable Outsourcing Services?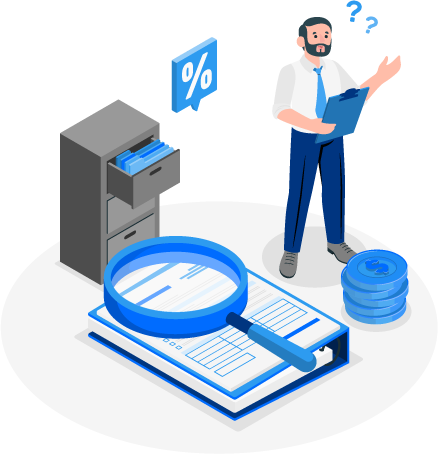 Accounts payable outsourcing services ensure the meticulous maintenance of your financial books, relieving you of the burden of balancing them. At Magellan Solutions, with our 18 years of industry experience, we offer customized solutions tailored for SMEs and businesses of all sizes. As a leading provider of accounts payable business process outsourcing, we employ the best tools, skills, and technology to deliver the services you need.
As dedicated accounts payable solution providers for SMEs, we go beyond simple tasks. We deliver excellence in all aspects of your outsourcing AP requirements, continuously enhancing processes for improved efficiency.
Experience business growth and focus on your core functions by leveraging our accounts payable outsourcing services. Let's embark on this journey together today!
Partner with a first-class SME-focused Accounts Payable Business Process Outsourcing Provider in the Philippines for your accounts payable management today!
Our Current Benchmarks For Accounts Payable Services
United States, Australia, Europe, and Asia
Accounts Payable Options To Choose From
Purchase Order Payments, Blanket Purchase Orders, Check Requests, Travel Advances, Travel Expense Vouchers, Petty Cash, Freight Bills, and Fellowship Payments
Flexible Pricing Option for SMEs
We accept packaged, results-based, and other business models
Our Approach To Accounts Payable Outsourcing Services
For accounts payable outsourcing services, on top of speed and efficiency, accuracy is the priority. Financial management is tedious but necessary. That's why we are here to help. Our goal is to provide a dramatic increase in your AP efficiency and add value to your business. On top of flexible pricing:
We hire talents with accounting skills, degrees, and backgrounds to ensure we only provide you with the best staff possible
We use the latest tools and technology to ensure our infrastructure is in place to provide excellent services, top speed
We monitor performance to assure quality KPIs and benchmarks are met, we treat them as something to surpass not just to meet the bare minimum
Expect our accounts payable outsourcing services to provide you with the seamless AP services you need. Here with us, you can only get the best services, nothing else.
Partner with us today to ensure your business is in tip-top shape on the financial side. Never miss any receipts and ensure everything is paid on time. Get the confidence of your suppliers through our efficient services.
Outsourcing Accounts Payable Function
Increase the efficiency of your company, maximize results, and reduce the risks of errors with our services. We only deliver the best tools, talents, and technology to make these possible.
It's hard to keep track of every check request but someone has to do it. Pass it off to people who are experts, like us, and lessen your worries.
Accounts Payable Solution Providers
Keeping your books balanced as they should doesn't have to cripple your business. We can provide the solutions you'll ever need. No matter what your requirements are.
Get The Stress Of Accounts Payable Management Off Of Your Shoulders. Make It Possible, Here With Us!
Our business development team is here to help you create the best AP solutions that suit your needs. We understand your need to increase efficiency while keeping things at their best performance. Fret no more as we are here to help you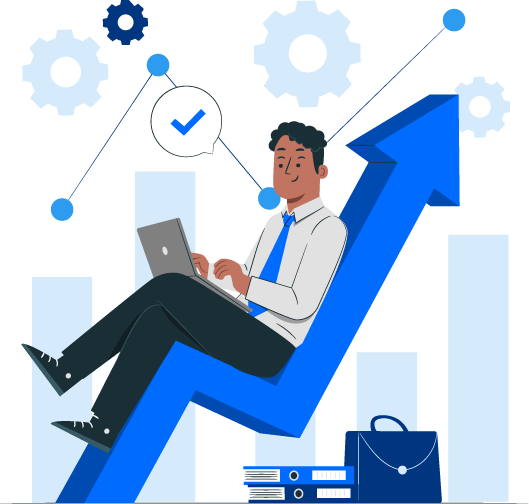 Top-Notch Virtual Employees
Get the services of excellent staff to help your business augment its internal AP processes. Our staff undergoes continuous training to make sure they only know and provide the best practices there is.
Guaranteed Data Confidentiality
Your most sensitive data is safe with us. We strictly adhere to ISO 27001 to ensure optimal data security and confidentiality. We are also compliant with HIPAA, GDPR, and PCI DSS.
We ensure our tools and technologies are in place to support our staff to ensure they provide your services with efficiency and accuracy.
Your outsourced team from us can ensure your required services are delivered on time, or earlier. Error-free, all the time.
Regular Quality Assurance and Monitoring
We regularly check the quality of our AP output to make sure that we deliver only the best services as agreed on our SLAs.
What Are Accounts Payable Outsourcing Services?
Accounts payable business process outsourcing enables your business to get efficient processes when it comes to your liability management. This focuses on streamlined processes when it comes to dealing with business liabilities such as debts, ensuring that each is recorded and paid whenever you purchase services or products.
Invoice management outsourcing helps your business to process your accounts payable without losing focus on your core operations. At the same time, it offers you flexibility and scalability to add the necessary support whenever you need it.
What Are The Various Outsourcing Accounts Payable Function?
This service has an emphasis on accounts payable and involves processes to ensure its accuracy and speed. Depending on your business model and the service types you provide, accounts payable solution providers offer various AP functions.
Here at Magellan Solutions, our payable processing services enable you to do timely and accurate processing for the following:
Purchase Order Payments
Blanket Purchase Orders
Check Requests
Travel Advances
Travel Expense Vouchers
Petty Cash
Freight Bills
Fellowship payments
How Much Is The Cost To Hire From Accounts Payable Outsourcing Companies?
In general, there are no standard rates in the accounts payable outsourcing industry. This is because most AP outsourcing providers calculate the cost based on your needs and preferences. Let our Business Development Team walk you through our flexible pricing.
Pricing can be affected by the following factors:
Type of AP service
Number of people needed for the service
Level of expertise of outsourced staff
Length of the outsourcing contract
Laws and regulations in your region
Why SMEs Choose Invoice Management Outsourcing?
AP outsourcing offers flexibility and efficiency for SMEs. As these businesses need to make sure everything goes smoothly to boost performance. Outsourcing tedious but indispensable processes like accounts payable management, helps business owners to focus on core competencies while remaining vigilant on the financial aspect of the business.
There are plenty of reasons why many SMEs choose to outsource AP services as it provides the following benefits:
Access to the late and emerging tools and software for AP processing
Cost-effective service
Access to full-time professionals with specialized expertise
24/7 services
Focus on core business operations
Boost Your Business With Our Accounts Payable Services
Do you want to augment and improve your AP services? Does your staff gets overwhelmed when processing bulk checks and petty cash requests? Eliminate such worry when you outsource with us!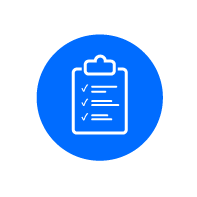 Let's talk objectively about your needed AP Services
Let us know what kind of accounts payable services you need and your timeframe for each. It's an open discussion to ensure we can customize and deliver the best services you can get from us.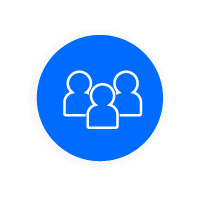 Tell us the ideal accounts payable specialists you have in mind
For our AP services, we hire people with accounting and financial backgrounds and experience. Talents that can do and deliver your required services.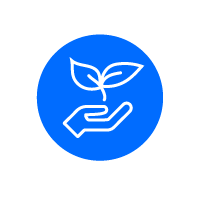 After we helped scale your business, let's go further.
We believe that the best partnership matures with time. Let this connection be one of those and reach our respective goals. You grow your business, while we provide support.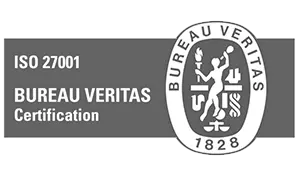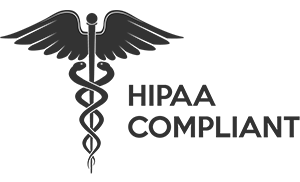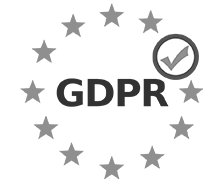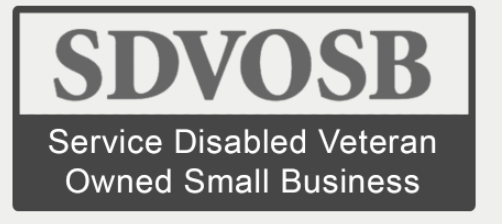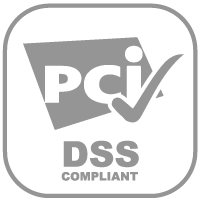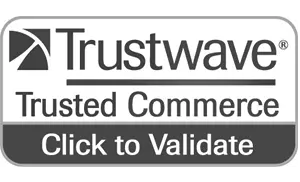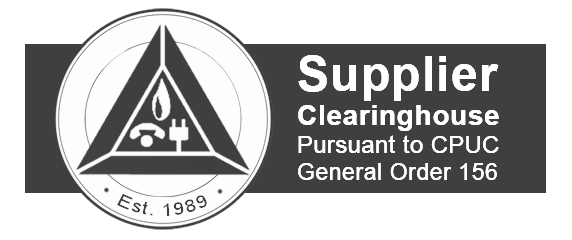 Call us for a FREE CONSULTATION
Toll Free: 1 800 371 6224        US: +1 650 204 3191        UK: +44 8082 803 175,        AU: +61 1800 247 724
Call us for a FREE CONSULTATION
Toll Free: 1 800 371 6224        US: +1 650 204 3191       
UK: +44 8082 803 175,        AU: +61 1800 247 724
September 9, 2022
The Problem with Accounting AI and the Role of BPOs Over 70% of leaders in finance and accounting, advisory, and tax services think that Artificial
[…]
May 19, 2022
Outsourced Finance and Accounting Services – Does Your Business Even Need It? Have you ever wondered if outsourced finance and accounting services are for
[…]
Contact us today for a free 60-min consultation
Thinking about outsourcing? Send us a message for a free 60-min consultation.
We'll read it and set up a call ASAP!
Outsourcing enables SMEs to focus on their core competencies and not be drowned with tedious and repetitive tasks like AP processes. Imagine all the expenses coming in that you have to deal with or your in-house staff. It can be quite a heap and going through all of that day in and day out can take up a lot of your time. These robs you of your precious time to manage your business and let it flourish as it should. Accounts payable solution providers free you from these repetitive tasks and at the same time provides support for your in-house staff. Imagine the sigh of relief your team can get when they only need to deal with things that matter. Invoice management outsourcing provides your business with the necessary human resources with accounting knowledge, tools, and technology to ensure your AP processes work as it should.
Join Magellan and Make a Difference!