Inbound Call Center Services for your Business
Every call to your business is an opportunity to sell and help your customers understand your products and services better. And we have the inbound call center solutions to do that.
Let's talk
SHOULD YOU DO INBOUND CALLING IN-HOUSE OR WITH A PARTNER?
Most businesses can sell their products and services well enough. But when the time comes to patiently: Talk. To. Their. Customers. Directly. About. Those. Products. And. Services.

Most businesses can't sell themselves - good enough.

That's why most businesses that tried in-house customer call handling before, fully appreciate the value of having an expert partner in inbound contact center services.

For over 17 years, Magellan Solutions has been providing first-class customer service to small businesses across the globe. Our goal has always been to increase customer satisfaction (CSAT) ratings of our clients so they can be at par — or even better — with their larger counterparts. With a great customer inbound call center operations, small and medium businesses can scale better. We've seen it happen with our clients a hundred times over. But, of course, it's equally just as important to delivering better products and services to promote genuine customer satisfaction.

Partner with the #1 SME-focused Call Center Services and BPO Outsourcing Provider in the Philippines for your inbound calling requirements and customer handling success!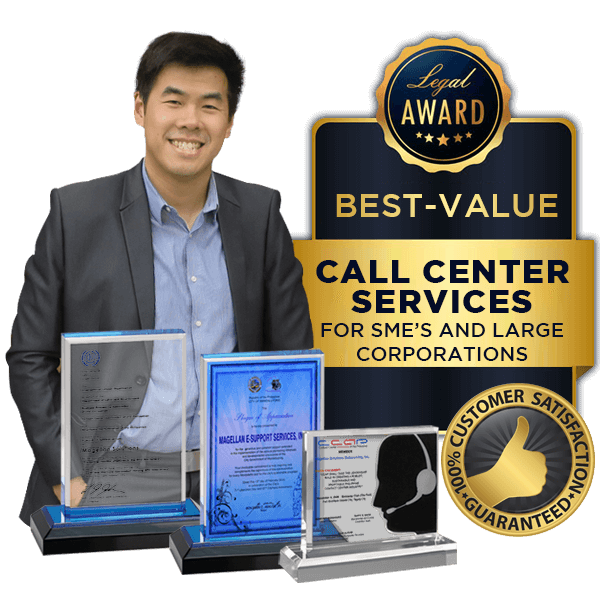 WHAT inbound call center services ARE RIGHT FOR YOUR BUSINESS?
Not sure what inbound service you need? Ask Magellan Solutions, a leading inbound contact center provider in the Philippines. We cover a broad range of services that will surely fit what you need – no matter how specific it is.
---
We handle your after hours, overflow, and holiday call center service requirements so your consumers can take confidence and reliance in your business. Manage your customer's happiness, satisfaction, and information sharing with us!
This service is highly appreciated and effective during these times. Hire talents on-the-go to manage your administrative, functional operations, and concierge services. Our agents undergo rigorous vetting process and we can curate talents specific to your business type.
Skip the language barrier and get down right to penetrating foreign markets. We have 12 languages on the belt available for our inbound calling operation services. We can also hire agents with more specific language/dialects and accents depending on your requirements.

Our Multilingual call center is an effective service delivery tools that can give your business the ability to serve a wider customer base.
This is a cost-effective solution so your business is available to call 24 7, 365 days a year. We can set a phone answering campaign fully automated via IVR system facility or have agents in the mix; whichever support solution your business needs.
Enjoy the latest call center technology, global call handling experts, and KPI setting that will go hand-in-hand with your business' growth. We set-up and run ISO-certified process for customer handling support operations.
Get information technology-based call handling support at half the price elsewhere. We have proprietary process for Help Desk (Tier 1 and Tier 2 support), pre-sales IT Help Desk, service desk support, business application support, managed tech services and high-end tech support (Tier 3).
Unlock a seamless 360-degree solution customer experience across email, live chat, phone and video. We offer ISO-certified and HIPAA-compliant omnichannel call center supporting widely used tools & CRMs.
Our current benchmarks for inbound calling services
Average Customer Satisfaction Rating


*for consumer goods account compared to industry average of 76.5%.
Flexible Pricing Models Transaction-based models, Hourly rates, & Shared Services
*we offer flexible quotation based on requirements and free trial guarantee
99.9% Inbound Call Center Operation Uptime

*we can accommodate all calls coming from all geographical regions