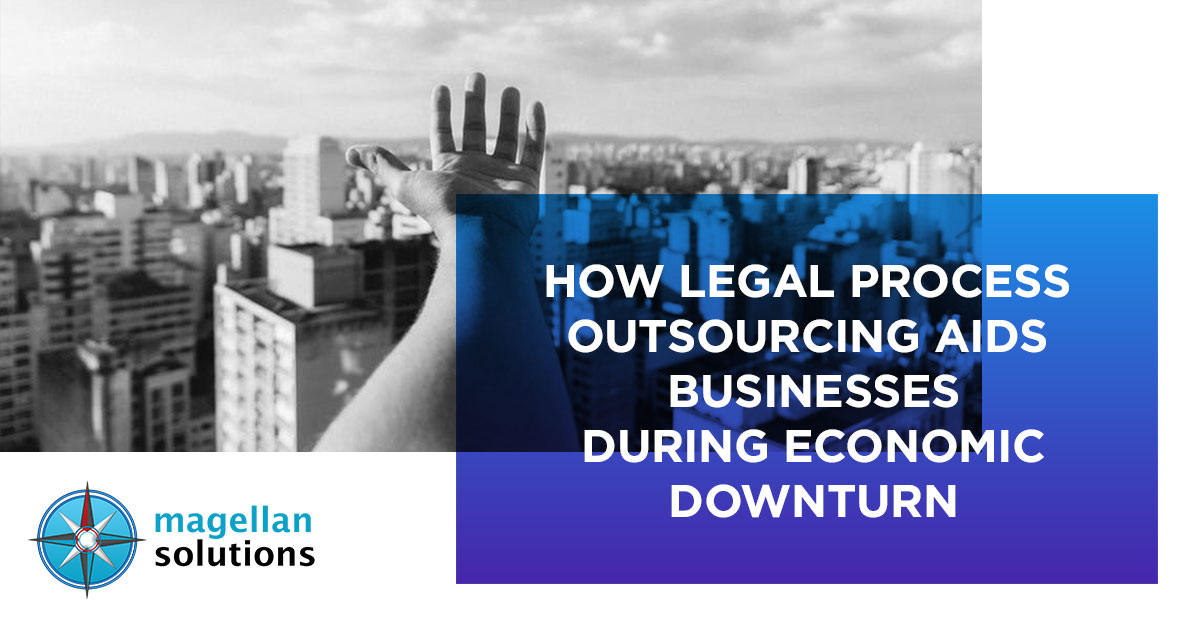 Money.
This is the tangible thing that employees and business owners alike work hard for.  
At times, money seems to be abundant everywhere you look. Wages increase, demand for products are on the rise, businesses sprout like mushrooms and thrive, and an overall feeling of wealth permeates society.
But during times of recession, the reverse happens. Employees lose their jobs, demand for products slow down or halt, businesses decline, and that negative feeling of poverty begins to reside in households.
It is during these challenging times of recession that business owners have all the more reason to practice smart spending.
One way that you can do this is by considering legal process outsourcing.
Legal process outsourcing helps business owners cut their costs considerably without compromising the quality of the legal assistance they receive. In times of economic downturn, where cost-cutting is the battle cry of everyone, legal process outsourcing allows business owners to still avail professional legal services without worsening their dire financial situation or adding up to the reasons for their potential bankruptcy.
The decision to hire full-time lawyers, legal researchers, and paralegals to perform your legal processes is a costly one. Owing to their highly specialized knowledge of the law, skills, and experience, law practitioners, particularly lawyers, are among the highest paid professionals in our world today.
This poses a challenge to business owners who are affected by the recession. At a time when their revenues may be in a slump, they should be more prudent and strategic in their expenditures. Obviously, hiring full time law practitioners is the exact opposite of this.
Thankfully, legal process outsourcing is here to lend a helping hand to business owners who are affected by recession or any period of slow economic growth.  
Legal process outsourcing connects you to experienced lawyers who are capable of performing the same legal functions that any full-time lawyer does, but for a much lower cost. Offshore legal process outsourcing, particularly to preferred outsourcing locations such as the Philippines and India, is a popular strategy taken by many business owners seeking to lower their operational costs while maintaining, if not improving, their quality of work. Young and senior lawyers, experienced legal assistants, and researchers are abundant in these countries, making them top choices for your legal process outsourcing needs.  
Because of legal process outsourcing, business owners who are affected by the recession still have that opportunity to carry out their legal processes such as patent services, legal research, and case reviews. Despite their weaker cash flow and financial challenges, they can still make progress in their business' legal processes.
During these times of economic slowdown, it is best to take advantage of affordable yet high-quality legal services. Engaging in legal process outsourcing allows you to maximize every money you spend, while still availing of excellent and reliable legal assistance.
Work with professional lawyers and legal practitioners for a more cost-effective rate by asking us about our legal process outsourcing packages! Contact us now!