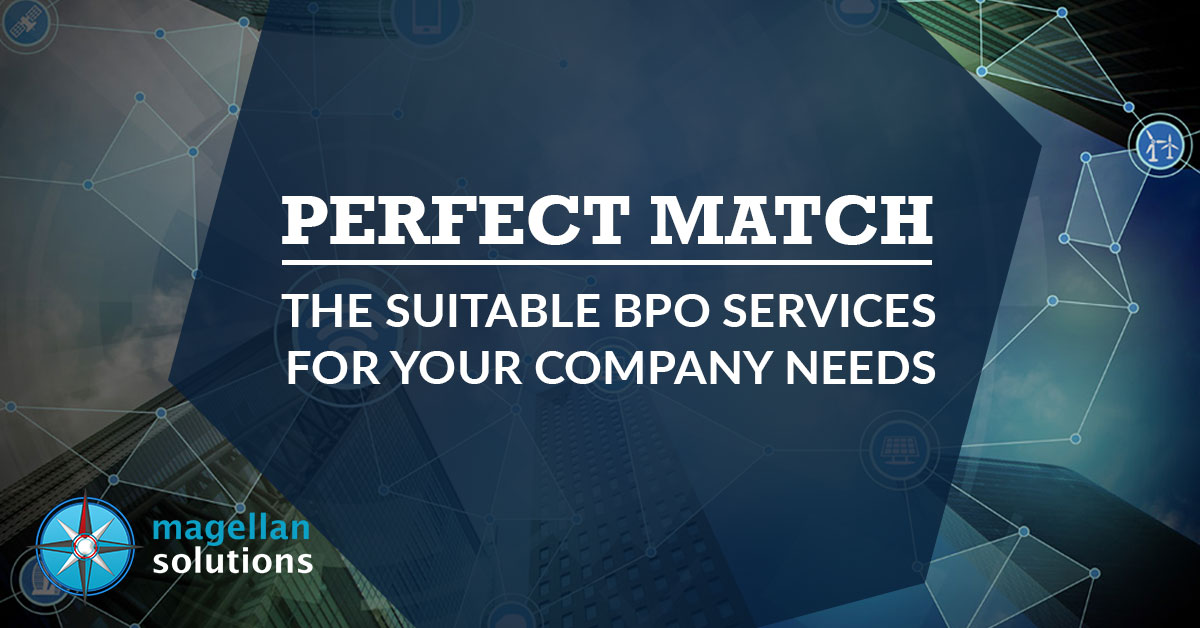 To cater to the different and evolving needs of their clientele, the most competitive outsourcing companies today are offering BPO services that are not just enough to fill in the skill gaps but are perfectly suited to their client's particular needs and preferences.
The competition in the BPO industry is steadily increasing, as more and more clients are expecting customized BPO solutions that perfectly match their specific business needs.
If you are interested in delegating some of your non-core tasks to outsourcing companies, this list may guide you in selecting wisely which task to outsource, based on your specific company's needs. Here are some BPO services that perfectly complement the needs of specific businesses:
Live answering services for healthcare providers.
Self-employed medical practitioners such as doctors who run their own clinics, and larger healthcare providers such as hospitals and health insurance companies, can benefit from live answering services by ensuring their patients and clients are always attended to, no matter what time of day they call. Live to answer is just one of the 24/7 BPO services that you can take advantage of, to meet your need of providing round-the-clock professional care and support to your valued clients. In an industry where unanswered phone calls can endanger someone's health and life, live answering services is an effective tool so that your clients' health and peace of mind are safeguarded.
Customer service for e-commerce companies.
Because online businesses are operating on a platform that never sleeps – the internet – they face the challenge of attending to their customers all day and night as well. Failing to provide prompt and quality customer support to your online customers is an ingredient for your online business' failure to thrive. Outsourcing companies can help meet your online business' need to deliver outstanding customer service to your clients, 24/7, for a very competitive price.  
Lead generation for SMEs, retail, B2B and B2C companies.
Generating leads for your business is an important but tedious process, which, if handled by beginners, may generate leads to poor quality, resulting in wasted effort, time and resources. If your business needs to increase the quantity or quality of your leads, it is best to outsource this job to the experts for your guaranteed satisfaction. Lead generation is one of the outbound BPO services that many outsourcing companies are providing to a wide variety of enterprises.
Transcription for companies in the medical and legal fields.
Medical and legal transcription services are highly specialized BPO services that allow medical and legal practitioners to focus on their private practice or business. This is a perfect match for self-employed doctors, lawyers, or small firms with limited manpower, time or skills for performing this job.  
Virtual assistants for solo and start-up entrepreneurs.
Solo and start-up entrepreneurs run the risk of burnout by handling everything by themselves, but outsourcing virtual assistants have proven to be an invaluable strategy by many of these entrepreneurs. From answering emails to scheduling appointments, virtual assistants are your capable and cost-effective helpers in running your new enterprise.
Whether your business needs help in answering phone calls or emails, assisting customers, generating leads, transcribing documents or performing various administrative tasks, you can be confident that with the wide range of BPO services offered by outsourcing companies, you will find that suitable service you are looking for.
Find your business' perfect match by asking us about our high-quality BPO services today! Contact us now!