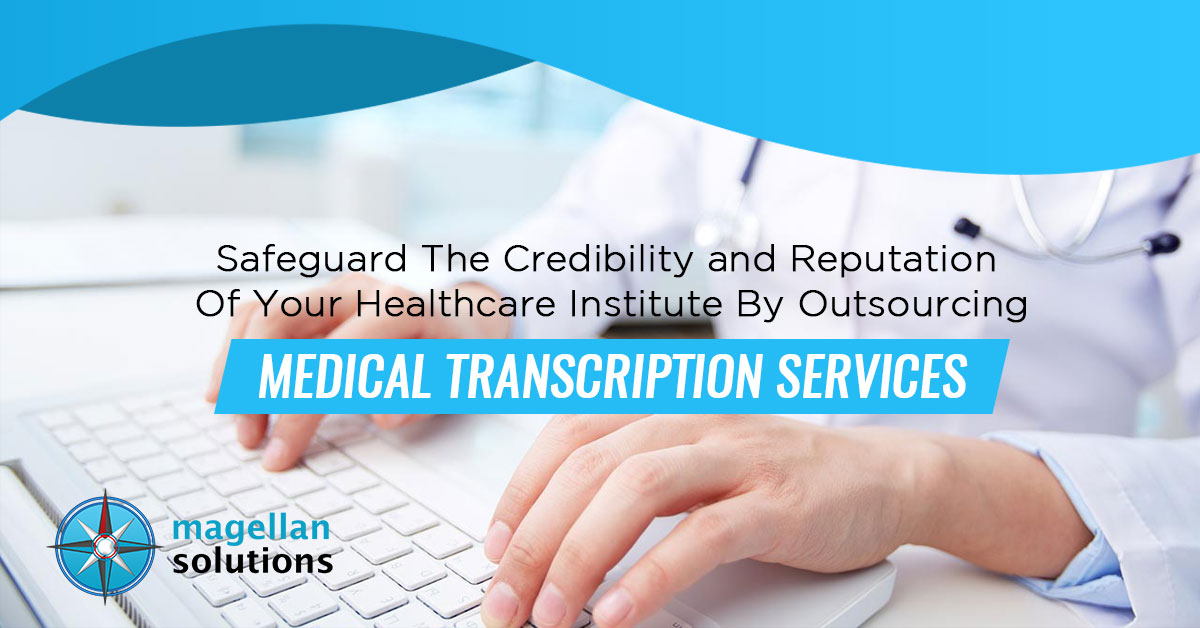 According to one of the forefathers of the United States, Benjamin Franklin, "It takes many good deeds to build a good reputation, and only one bad one to lose it." There are many healthcare institutions and hospitals that have great integrity and status. However, it can easily crumble with just one mistake. Healthcare and hospitals should not risk that one mistake and should try outsourcing some of their services like medical transcription.
Healthcare institutions like hospitals and clinics are very busy. With all the inpatient and outpatient to take care of every day, it will be hard to manage the administrative tasks like coding and transcriptions. This is one of the reasons why many hospitals and clinics outsource some of their services.
Moreover, with all the healthcare act laws and regulations taking control of patients and hospital management's lives, it is a challenge to maintain credibility and reputation of any healthcare institutions and clinics.
Outsourcing medical transcription services will help your company improve and maintain good brand reputation
People, especially nowadays, are very picky and want the best service to be offered to them. Checking every detail for each and every customer will be hard. The management cannot just go and visit every patient and ask them if they liked the service that the hospital offered. However, a Lee Resources International research, about 26 people will hear of a company's single mistake because of one unhappy customer telling them.
Bad reputation travels faster and gets to more people than good ones. American Express revealed from their study that only nine more people get to know a good deed about a company, like hospitals and clinics, from a happy and satisfied customer.
To further improve the customer service and get a high credibility and a great reputation, healthcare institutions are hiring BPO companies, the ones that specialize in medical field, to manage their transcription services and sometimes medical coding.
When a hospital or clinic outsources, they can focus more on the important work rather than doing the transcription themselves. Also, it will be better if a professional and someone who specializes in transcription is the one that would do the job rather than a nurse or someone else.
Furthermore, it will really help in building their character and trustworthiness. If people know that a company has an amazing transcription services and other tasks, they will lean more towards to it. They will go there rather than in hospitals and clinics that do not offer amazing services.
Where can healthcare institutions outsource medical transcription services?
Magellan Solutions has an array of professional transcriptionists that can finish tasks with minimal to no errors. We can offer the best service in a much cheaper costs than other companies. We provide both quality and quantity so you do not have to worry!
Outsourcing a medical transcription is easier than getting your credibility and reputation questioned. Contact us and secure your company's brand!