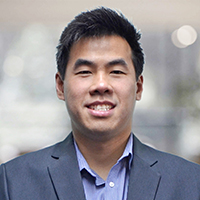 Fred Chua
Chief Executive Officer
---
Fred Chua is the CEO, Director and co-founder of Magellan Solutions Outsourcing, Inc.
Los Angeles Times interview here.
As Oceania business delegate.
See his complete profile here.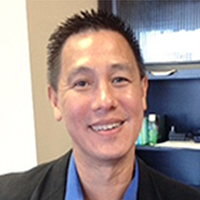 Mark K. Dee
Chief Executive Officer,
Magellan Solutions USA
---
Magellan Solutions USA launched under the visionary leadership of Mark A. K. Dee, Chief Executive Officer of Magellan Solutions USA- a business process, energy, marketing consultant, and outsourcing corporation.
Mark also serves as a part-time Chief Financial Officer and advisor for a Bay Area food industry restaurant chain. He has served as the Chief Executive Officer of a Japanese restaurant in Redwood City from 2008-2012. Mark has served in various multi-level management positions in his 21 years of service in the United States Air Force. He performed as Immunology and Microbiology department manager, Medical Laboratory Assistant Director, and finally retiring in the military in 2008 as Superintendent of a 129 personnel medical support squadron. His primary responsibility included the oversight and management of eight deployable medical units, a disposition of $17 million medical budget, and assurance compliance of the medical facility to all local, state, federal standards.
He has a BS in Health Sciences and Hospital Administration, Board Certified in Clinical Laboratory, and holds a Masters in Business Administration.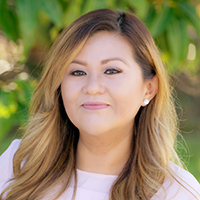 Arby Simon
Implementations Director,
Magellan Solutions
---
Arby earned his bachelor's degree in Accountancy from De La Salle university and started his career with PwC Philippines before venturing into the BPO industry.
Prior to joining Magellan, Arby spent ample years as a financial auditor, more than 5 years of leadership role in IBM, and 10+ years in the BPO industry wherein more than half of which is with Magellan.
Arby and his team are responsible in managing new client projects and its overall success. His team ensures smooth implementation of projects by providing client and stakeholders management, project management, and operations management. As an Implementations Director, he provides strategic direction, passionate leadership and guidance to his team of Implementations Managers ensuring project stability and project retention with client satisfaction.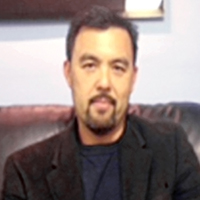 Phil Weaver
Chief Operating Officer,
Magellan Solutions USA
---
Phil Weaver, Chief Operating Officer for Magellan Solutions USA, brings forth a strong background in supply chain management.
Phil has the capacity and the industry knowledge in handling, and tackling the operational aspects of business processes and operations.
As a successful entrepreneur and a leading competitor in a specialized, highly competitive automotive repair, restoration, and service industry, he has earned a formidable reputation in his chosen field.
His technical savvy, coupled with problem resolution tactics, and expertise in diagnostics, quality control, and conflict resolution, makes Phil a formidable addition to Magellan Solutions' executive team.
As a business owner, Phil works towards customer satisfaction by maximizing each customer encounter. He oversees all phases of his operations to ensure maximum sales and profitability of the business.
Gregory Youngberry
Chief Executive Officer,
Magellan Solutions Australia
---
Gregory Youngberry is the Chief Executive Officer of Magellan Solutions Australia. As CEO, Greg's vision is to see Australian small to medium businesses utilize the advantages of large enterprises through outsourcing with Magellan Solutions.
Greg is an Australian who completed his secondary education in Toowoomba, Queensland, Australia and later took courses which earned him a degree in Business Administration.
Greg has been involved in the industry for a long period, and has gained a lot of experience managing staff and running businesses. Greg has spent majority of his career working in the IT industry and with a broad range of experience and knowledge has made him an expert in this field, telecommunications and electronics.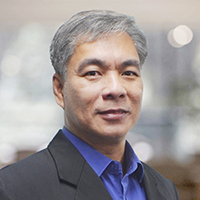 Richie Villanueva
Chief Operating Officer
---
Richie is the Chief Operating Officer and General Manager for Magellan E-Support Services Inc.
In his role, Richie is responsible for providing strategic direction and leadership for the organization, identifying areas to leverage cross-program strengths in order to take advantage of new opportunities and address organizational challenges. As COO, he leads, coaches, develops and retains the company's high-performance senior management team while ensuring continued financial viability of the company's operational units through sound fiscal management.
Prior to joining Magellan, he oversaw the entire operations and the US-based subsidiaries of PNI-KMPG Inc. as its Chief Operating Officer. He previously held leadership positions with IBM Daksh (now IBM Global Process Services), Ambergris Solutions (now Telus Canada), Pilipinas Shell, SC Johnson, and Canadian Airlines International.
Inky earned his bachelor's degree in management economics from Ateneo de Manila University, and studied marketing, finance and business management courses at De La Salle University and the Asian Institute of Management. He holds a Six Sigma-Green Belt Certification.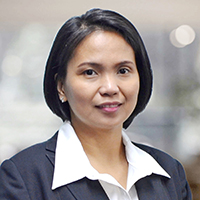 Annamie C. Santiago
Chief Financial Officer
Philippine Operations
---
Annamie C. Santiago is a Certified Public Accountant (CPA), Certified Internal Auditor (CIA) and Certified Financial Services Auditor (CFSA). She completed her Regis MBA class at Ateneo Graduate School of Business and has 12 years work experience in internal auditing, particularly in the areas of financial, process, system and banking.
She currently heads the Accounting and Finance Department, reporting directly to the CEO. She is in-charge of the overall management of Accounting and Finance Department. Her major responsibilities include looking for investment opportunities to maximize profit; developing and streamlining of systems and processes in FAD; ensuring qualitative; quantitative assessment of the company's financial performance; establishing leadership role in the organization; and upholding the mission and vision of Magellan Solutions.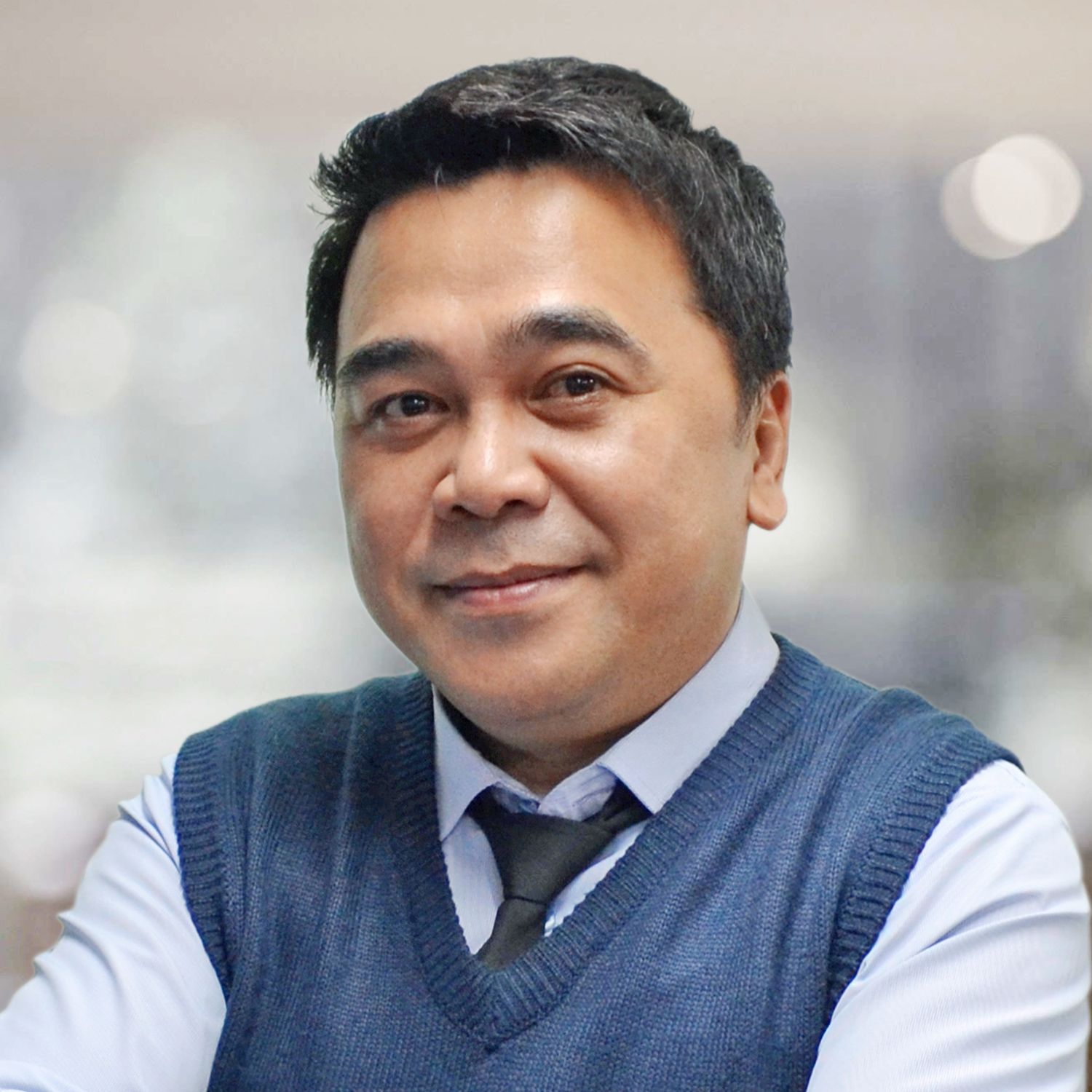 Henry Parungao
Business Development Director
Philippine Operations
---
Henry serves as Business Development Director for Magellan Solutions, responsible for seeking out new business opportunities, developing and implementing plans designed to increase existing business with the overall objective of meeting long term company objectives.
He has more than 15 years of international business development and client management experience. He has served as Regional Manager in different capacities like Business Development, Franchising, Support and Governance as well as Sr. Regional Manager for Emerging Markets covering the Middle East, South America and South East Asia.
Henry earned his bachelor's degree in the University of the Philippines, and has taken relevant courses in Management in International Business from Universitas 21 Global.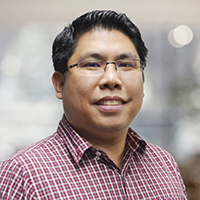 Eugene Guevara
Operations Director
---
Eugene Guevara has been serving as Operations Manager at Magellan Solutions for 4 years and counting. He began his stint with the company as a call center agent and rose through the corporate ranks. He has been part of numerous accounts that ramped up significantly, one of which is still with Magellan for more than 3 years now.
Eugene is dedicated to bringing out the best of each employee under his wing so the company can continue carrying out its unparalleled service excellence to Magellan's clients.
Eugene has been with the call center industry for more than 8 years, 7 of which is with Magellan Solutions. Prior to joining the BPO industry, he was with the banking industry as general accountant.