Back Office Outsourcing Services
We understand the importance of workplace efficiency and the growing demands of your business. Our strategic location strategy for back-office operations optimizes outsourcing benefits for your business and the dedicated support team. By prioritizing employee satisfaction, we enhance customer happiness. With talented individuals committed to your success, we ensure client satisfaction as the best back-office solution.
What Is Back Office Services?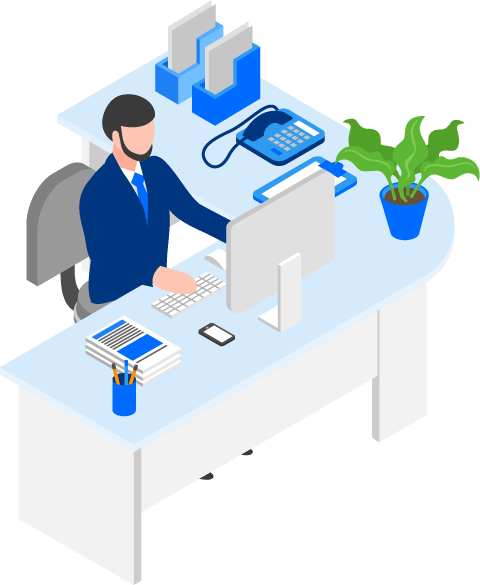 Back-office outsourcing involves transferring a company's administrative tasks to a third-party provider, including HR, administration, marketing, payroll, accounting, data entry, and IT. It ensures efficient and sustainable business operations, allowing business owners to optimize resources and drive positive growth.
Quality back-office services are essential to meet customer needs in a competitive landscape with big corporations and SMEs.
Choose to outsource your back-office services with Magellan Solutions today!
Our Current Benchmarks For Back Office Services
United States, Australia, Europe, and Asia
9 Outsourced Tasks Commonly Chosen By Our Clients
Transcription, Data processing, Data entry, Data mining, Document preparation, Proofreading, Content development, Web research, and Presentations
Flexible Pricing Option for SMEs
We accept packaged, results-based, and other business models
Our Approach To Back Office Services
Set Up A Back Office Team
Outsource your back office while maintaining the quality output you expect from in-house work. Our back-office services cover Technical Recruitment, Data Management, Transcription, Legal LPO, Content/ Community Moderation, 3D Services, and Digital Marketing.
Magellan Solutions offers a comprehensive suite of online back-office work to accommodate all businesses' back-office support. Our client list has been expanding each year. Thus we have decided to up the ante and offer new ones. We have delighted clients who have trusted our office administration outsourcing services. Such tasks include data entry or processing, medical coding and billing, order processing, accounting, legal outsourcing, loan service, credit card processing, loan, and credit card debt collection, applied engineering, and social media customer care.
Our back-office transaction processing caters primarily to small and medium businesses because these businesses can appreciate growth the fastest. We've seen it a hundred times over.
Differentiating Front Office Vs Back Office
Simply put, front office staff are the folks in contact with the consumers or clients. Meanwhile, the back office staff are the people behind the scenes working in administrative or support roles.
The Top Performing Back Office Support
As an outsourcing company, Magellan Solutions takes care of the salary, benefits, and taxes. We also oversee your staff's equipment, tools, and office space. As a result, you can have greater financial control and freedom, owing to the substantial cost savings in labor, investments in equipment, office rental, and utility expenses.
Our Office Administration Outsourcing Services
Every department in a business is entrusted with various roles. These are critical to the development and growth of that entity. With all the business activities you'll be engaged in as a startup, you must keep adequate records of everything. At Magellan Solutions, one of our fundamental responsibilities is to provide professional outsourced administrative services to our clients.
Outsourcing Back Office Data Processing
Our team is experienced in providing data entry support for various sectors such as healthcare, insurance, finance, education, government, media, and manufacturing. As a full-service data entry company, we strive to take your business to the next level with easily accessible data. With our reliable support, you save valuable time and focus more on core business aspects.
Back-end operators play a significant role for banks. Our back-end operators are the backbone of your bank's infrastructure as they help investment banks build business-critical trading apps that transmit prices, historical data, and executive orders to thousands of clients within milliseconds. Our unrivaled low latency and sequential message ordering ensure your users never miss a tick.
A Global Partner For Your Global Ventures
A wide range of outsourcing solutions is fully customizable and cost-effective, enabling you to provide personalized service to your clients. You can also exercise greater flexibility with your financial resources. Because our outsourced staff are highly educated and trained experts in various specialized and technical fields, you'll be confident about entrusting your back office functions to companies like us. Aside from competent staff, Magellan Solutions invested in computer technologies and IT equipment to deliver efficient, excellent, and expedited results to our international clients.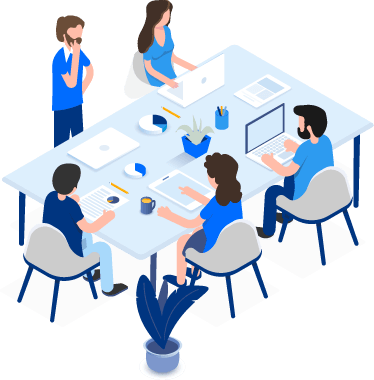 Quick to move to the cloud as SMEs increasingly see cloud computing and anything as-a-service (XaaS) as the starting option when considering new technologies. Accounting systems can be integrated into a complete solution to synchronize online and offline inventories and payments. Lower costs, greater flexibility, and the ability to support virtual or remote workforces are some of the essential benefits that can be realized.
Offer the ability to integrate information about their customers from social media channels. Customer information from one platform (e.g., e-commerce, accounting) can be integrated into the CRM system, giving access to that information without duplication or delay. One benefit of this type of integration is the ability for new online customers to receive personalized service when they call.
Slower to adapt to trends such as cloud computing. However, we can develop cloud-based products and acquire smaller vendors. This interest on behalf of more extensive, well-established companies demonstrates the growing importance of cloud solutions. This trend is promising because an e-commerce solution can integrate with an ERP solution to provide better data access.
What Is Back Office Services?
Our offered services are already categorized into back-office and front-office activities. Back office processes are not considered the focus of a company. Tasks are being done even outside of the primary team's reach. It becomes ideal to outsource with the many benefits.
On the other hand, front office activities are client-facing. This includes contact center services. Tasks are considered the main focus of the business. But this does not mean they are not for outsourcing too.
Many associate BPOs with offshore call centers for these very reasons. The Philippines has led the world in outsourced voice services. Magellan Solutions has all the qualities of a reliable customer support provider. With almost two decades of service, we ensure that our staff reflects this time frame experience. Our agents are already trained to become customer service experts. They have the necessary tools, equipment, and knowledge. With this, they effectively serve you and your customers. We want to extend our services to small, medium, or large enterprises. Thus we keep our rates highly flexible and competitive.
Our company is ISO and HIPAA certified, so that we can guarantee high-quality services. Contact us now, and we will discuss how our company can help your business.
Twenty-four hours is the current industry standard for receiving responses. This allows representatives plenty of time to research any needed issues. They would then have an adequate response to the customers' questions. Emails also end the difficulty in understanding the representative.
Live Chat For Urgent Matters
Live chat support cuts the wait time for customer service while establishing an effective connection with customers. Customers can receive a faster response from your brand instead of waiting for an email response or their phone call being queued. Customer experience will improve significantly and, in turn, will increase sales.
Social Media For The Tech Savvy
Social media is being used for handling customer service issues and concerns. The customer's question sometimes is resolved with a quick response. This makes the character count for each social media a perfect way to relay the message. You can even take an extra approach. Search for your company name for complaints or queries you can respond to.
The Philippines is already dubbed as the Call Center Capital of the World. This is being supported by employees who have proven their talent and skill. Our trained agents help you make many calls in a day for outbound services. Furthermore, our sales expertise and customer service allow you to understand your prospects' needs.
Our call center outsourcing services are also cost-effective. You can save more while receiving quality sales service.
Setbacks Of Outsourcing Back Office Work
Magellan Solutions can help you optimize costs while improving the customer experience and your brand. Our back office adds value to your growing business. With more than two decades of experience, we know what customers look for. Our back-office solutions address a wide range of matters.
We design a location strategy to deliver your operations. We take advantage of your outsourcing with us and make the best of it for you and the team you'll form. By taking care of employees, we can affect your customer's satisfaction. Talented, motivated people who want to succeed for you. It's all about client satisfaction for us.
While knowing the benefits you can reap from outsourcing is essential, you also have to find out its possible drawbacks.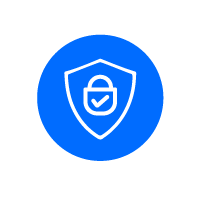 Information leakage and privacy threat
When you entrust sensitive information to a third party, you will have minimal control over your data. Choose a service provider with ISO 27001, PCI DSS, HIPAA, or other data security certifications to prevent information leakage.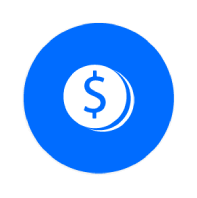 Hidden costs
It is tempting to outsource from a company with low-cost services. However, they may add hidden charges to the service they provide. If you plan to outsource soon, ask your service provider to provide a transparent report and a clear financial breakdown to see where your money is going.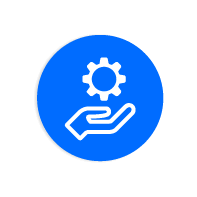 Less operational and quality control
When you outsource, there is a risk of losing control over the output quality. The solution to this dilemma? Be clear in telling the BPO company to send you regular updates on the condition of your outsourced task.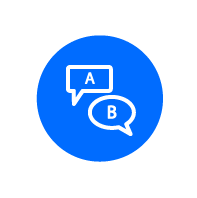 Language and cultural barriers
You may experience difficulties communicating with a service provider if you have a substantial linguistic and cultural gap. As much as possible, outsource from a country with high adaptability and familiarity with different cultures.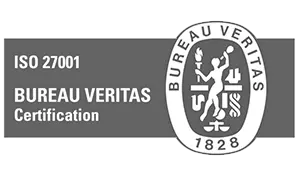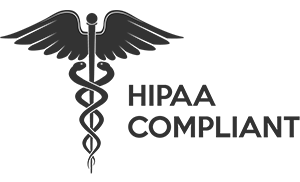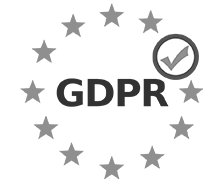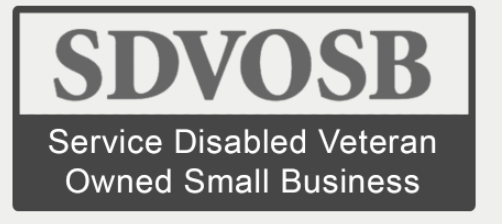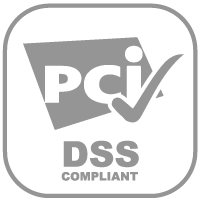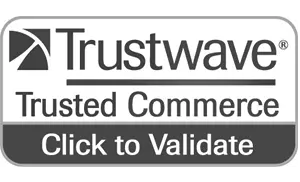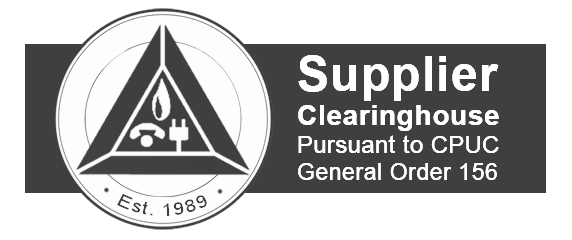 Call us for a FREE CONSULTATION
Toll Free: 1 800 371 6224        US: +1 650 204 3191        UK: +44 8082 803 175,        AU: +61 1800 247 724
Call us for a FREE CONSULTATION
Toll Free: 1 800 371 6224        US: +1 650 204 3191       
UK: +44 8082 803 175,        AU: +61 1800 247 724
August 9, 2023
Find out the best way to outsource data entry services for your business. Data entry plays a significant role in the economy and businesses. It
[…]
July 27, 2023
81% of companies that deliver strong customer service outperform their competition. Whether you work in the HVAC industry, the medical industry, the plumbing industry, or
[…]
July 24, 2023
Why getting your HR outsourcing services from the Philippines is cost-effective for SMEs Hiring executives passionate about repetitive and tedious human resources tasks is often
[…]
Contact us today for a free 60-min consultation
Thinking about outsourcing? Send us a message for a free 60-min consultation.
We'll read it and set up a call ASAP!
The front office, as the name suggests, is the façade of the company. This office is responsible for customer-facing departments such as customer service and sales. It gathers, receives, and addresses customer needs, inquiries, and concerns. The back office, on the other hand, works in the shadows of the front office. They work on target business aspects that are not included in the core system yet are still important to maximize business output.