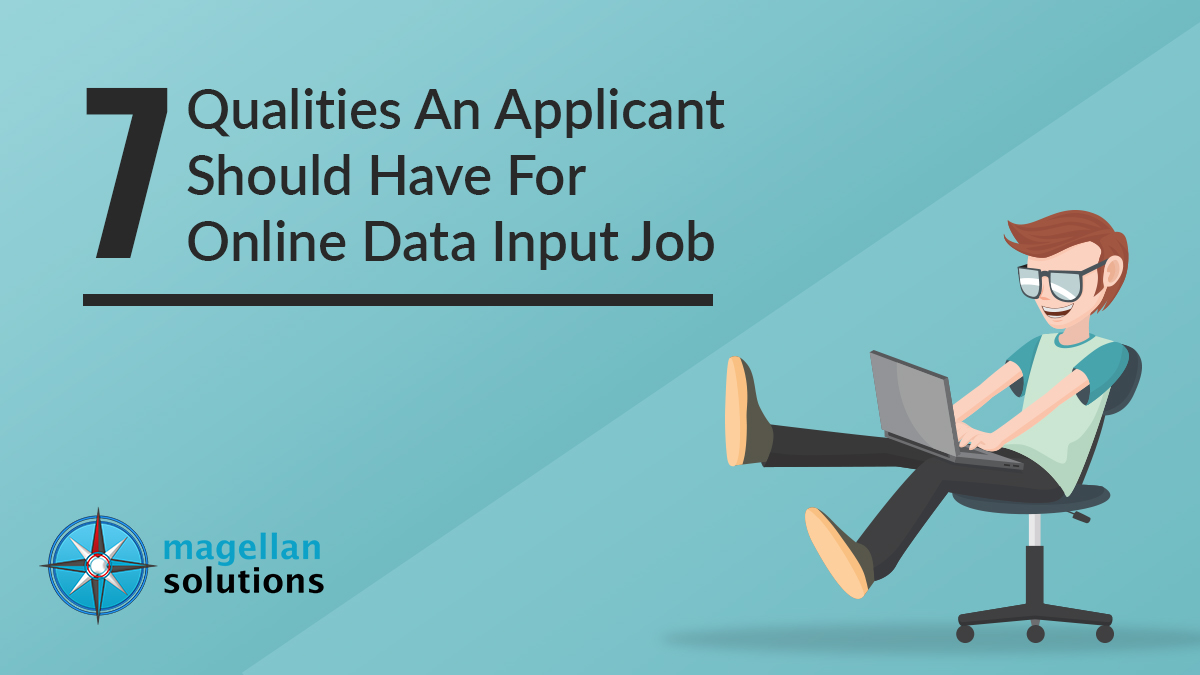 Online data input jobs play an integral role within organizations, helping companies sort and process vast amounts of information. A typical data entry job description includes the feeding, maintenance, and retrieval of data with the use of computer systems. It involves collating and storing data in a manner that is accurate and efficient.
If you believe that the job is easy and repetitive, think again – while most data entry professionals focus solely on inputting data, others may be required to fill a dual role where they provide customer service on top of doing data entry. They may also be tasked with using specialized programs meant for translating and transferring ambiguous texts.
As such, there are qualities an applicant must possess in order to do this job competently:
Typing speed

– Data entry professionals are expected to have significant typing speed. More specifically, they should be able to type about 60 words per minute at the minimum. Most employers prefer applicants who can fire off 80 to 90 words each minute. The faster you type data, the more projects you can accomplish within a shorter timeframe.
If you're unsure of your typing speed, there are free online typing tests that you can use. If your typing speed isn't up to par, you can practice typing on your computer each day until you see improvements.
Typing skill

– Typing speed, by itself, isn't enough. You need to be able to type accurately as well. Typing skill is perhaps the most important quality a data entry professional must possess. Because of the high volume of data that needs to be handled, you must know how to "touch type", which means being able to type correctly without having to look at the keyboard.
Data entered in data input jobs include lengthy and seemingly random series of codes, numbers, contact information, and others that need to be accurately typed. Companies that outsource these jobs often keep score of how many items have been entered inaccurately. A high frequency for mistakes can discourage a company from sending more work your way.
Attention to detail

– Because of the need for speed and accuracy, data entry professionals must pay strong attention to detail. The key is to keep errors to a minimum and ensure utmost accuracy without causing delays in project completion.
Familiarity with software

– You will also need to be familiar with the various software used for data entry. These usually include Microsoft Word, Excel, PowerPoint, Access, and Open Office. You may be required to use custom software on the job, so the ability to learn to use new software quickly is also a plus.
Ability to proofread data

– Errors must be spotted and corrected before the work can be submitted to the client. This means you should be able to proofread your own work prior to submission, and you should able to carry out tasks with minimal supervision.
Ability to meet deadlines

– Speed and efficiency are important when it comes to data input jobs, so you should be able to meet set deadlines. Companies rely on data to make decisions and provide quality service to their customers, so you must input and process data on their behalf within the agreed timeframe.
Compliance with confidentiality regulations

– Consumer data, particularly contact information, credit card details, medical history, and legal troubles, are strictly confidential. When handling data on behalf of a company, it is imperative that you follow protocol and not share the information elsewhere.
Do you have what it takes to be a data entry professional? Call Magellan Solutions today to discuss your career options.