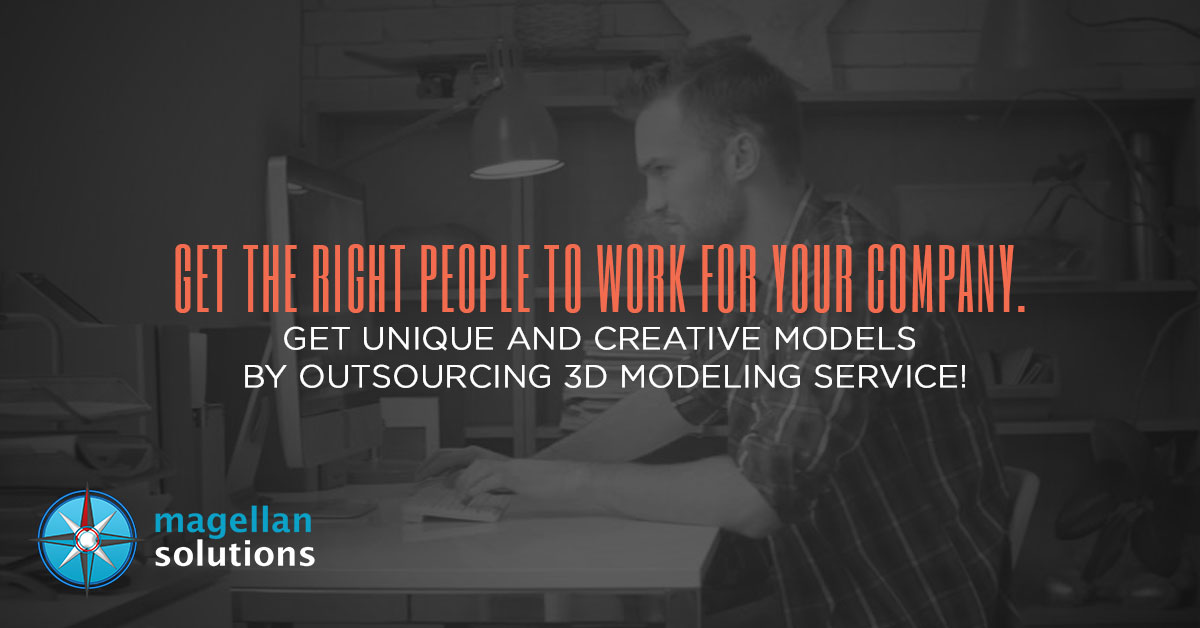 Our world, as we know it today, relies heavily on 3D modeling. From advertising, architecture, engineering, films, video games, and visual effects, 3D modeling professionals are always hard at work, using the most advanced and impressive 3D modeling software programs available on the market.  
Depending on the skill level of the developer, it may take from hours to days to master the different features of these different 3D modeling software programs. Each of these software programs have user interfaces, options and tools that are unique to them. It can get confusing, especially if you constantly switch from one software program to another, to use a particular effect that one software program is better at.
If you are looking for someone to help you with the 3D modeling process, you might be better off outsourcing it to expert 3D modeling developers.
Hiring your own 3D model developer is guaranteed to cause a dent in your business' finances. Recruiting and hiring are notoriously tedious and expensive processes. And after all the paperwork, orientation and training has been done, there is still that risk that your new hire may jump to your competitor, or underperform and fail to meet your expectations.
There's also the huge financial investment you would have to make to provide them the tools they need to perform their job. 3D modeling software programs don't come cheap, and purchasing one is just the beginning of your expense towards their equipment. Applicable software licenses and renewal fees add up to hundreds or thousands. And let's not forget the hardware equipment as well. You may have the best 3D modeling software program, but if your computer hardware is not advanced and fast enough, your 3D model developer will not be able to work as efficiently and productively as he can.
Outsourcing your 3D modeling is a proven way for you to avoid this potential headache and stress caused by hiring the wrong people and making huge operational expenses.  
When you outsource your 3D modeling to the experts, you have a higher chance of receiving 3D models that meet, if not surpass, your expectations.
Expert 3D model developers have many years of experience in using different 3D modeling software programs. Their level of proficiency with these tools cannot be questioned. Their skills, knowledge, and techniques help them to produce high-quality 3D models quickly. Their experience of working with different clients, each with their own 3D model requirements and preferences, helps them to create a wide variety of 3D models easily and flawlessly.
When you outsource your 3D modeling to these experts, you are tapping into their expertise and experience, knowledge and skills, for a fraction of the cost of hiring them. You are also gaining access to world-class 3D modeling technology without having to spend a single cent for it. Best of all, you get peace of mind that your 3D models are in the best hands.
Get only unique and creative 3D models when you outsource your 3D modeling to the experts! Contact us today!