Inbound call center agents handle calls initiated by customers. These calls may cover everything from product inquiries and clarifications on a given transaction process, to grievances and complaints. It is the customers' primary means of communicating with a brand or company. A company's inbound call service has the ability to make or break a business.
Key skills of Inbound Call Center Agents
1. Basic knowledge of the phonetic alphabet
Since the agents will only be able to communicate with customers over the phone, and without the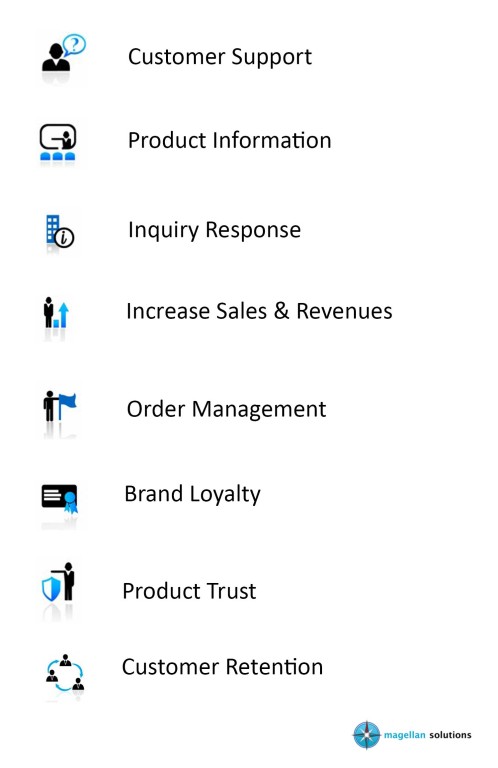 benefit of body language or eye contact, they should be able to pronounce words clearly. This prevents misunderstandings and to keep customers' irritation at bay.
Agents should also know their phonetic alphabet (i.e. "Is that B for Ball or D for dog?") for the sake of accuracy. This helps agents save time and effort when asking customers for crucial information.
2. Fluency in the designated language
Call center agents are expected to be fluent in the language that customers use. Whether this language is English, Spanish or Chinese, agents should be able to converse smoothly and comfortably.
3. Ability to sound warm and natural
They should be able to sound human and natural even if they are following a script. Otherwise, the contact center is better off using automated responses. Customers are likely to be more engaged and responsive when they don't feel like the agent is simply reading from a script.
4. Expertise in the product or service
Agents need to know what they're talking about. They should be able to demonstrate detailed and nuanced knowledge of the product or service in question. In the event that the caller's inquires about something that is beyond their field of expertise, they should know who or where to redirect the caller.
5. Patience with customers
Customers might be irate or confused during calls. Regardless of their emotional state, agents must be patient enough to address their needs. They should know how to deal with difficult customers because they represent the company that they are working for.
6. Capacity to work in a demanding, fast-paced contact center environment
There are contact centers that receive a high volume of calls on a daily basis. Agents may find themselves taking one call right after another. Customers are also becoming more discerning and critical of products and services, which means agents must be able to keep up with their queries or demands.
7. Adaptability in handling customers
While contact centers typically receive numerous calls, there will also be times when there are no inbound calls to take. This depends on the season, as well as the general behavior of a particular company's customer base. Agents should be able to adapt to the frequency or infrequency of calls. They must also be able to work rotating shifts depending on the needs of the client.
8. Positive working attitude
Taking inbound calls and dealing with unhappy customers can be draining. Agents should ideally be able to keep a positive, go-getter attitude to be able to withstand the demands of the job. They should know better than to take irate calls personally. This means having healthy personal boundaries and the ability to focus on the incentives.
Qualified and well-trained inbound call center agents can help improve a brand's image, build trust, and help with customer retention, among other things. These things contribute to a company's overall growth and success. With so much resting upon the capacity of inbound call center agents, companies should not take risks when it comes to the screening and training process. They must also give agents substantial incentives that will help them stay committed to the job.
Do you want these skills for your inbound customer service? Contact Magellan Solutions to get the best team of inbound customer service representatives.