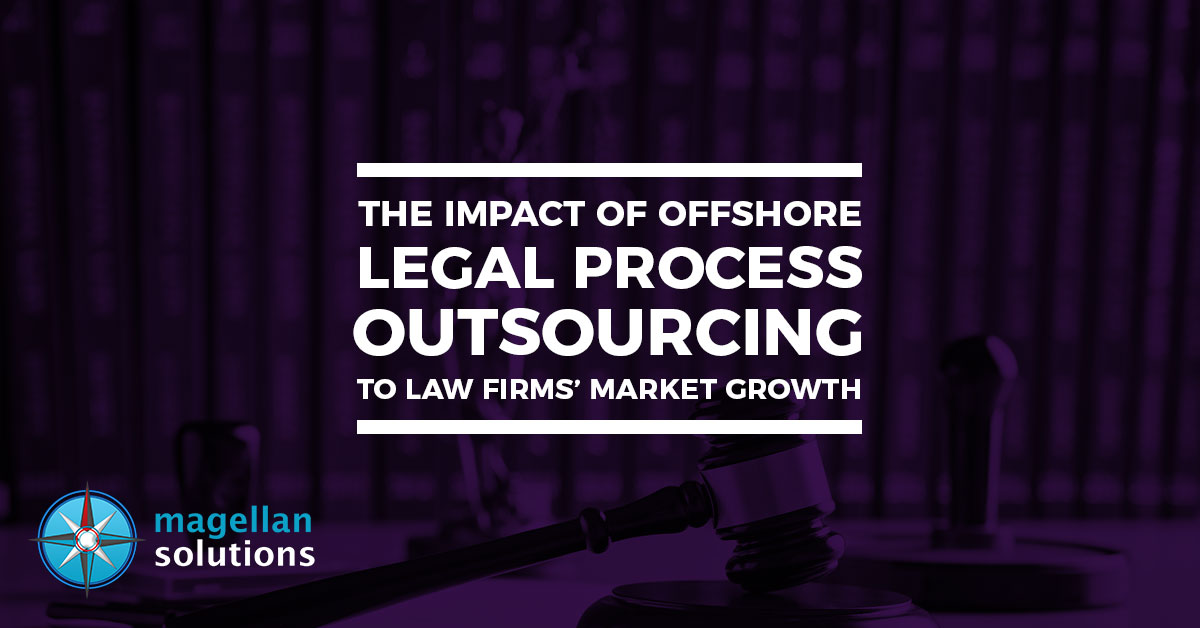 The Impact Of Offshore Legal Process Outsourcing
Never before in history did our world and lifestyle become as fast-paced as it is today.
Sayings such as time is of the essence, time is money, and time is gold are commonly heard and dispensed by parents, teachers, students, employees, and upper management executives. Whatever can be done to get the results we need must be done immediately. Driven employees and entrepreneurs alike are known to despise the practice of procrastination and anything that impedes the progress of their projects and plans.
Law firms are no exception to this.  
Legal processes are among the most tedious works, which sometimes take months and years to resolve. These delays may be due to human intervention, lack of client participation, or inefficiencies in the law firm's system and procedures. Regardless of the cause, an involvement in a lengthy legal venture is guaranteed to deplete your finances, give you headaches, and increase your stress levels.
The good news is legal outsourcing helps you shorten the time of your legal processes and battles and, in effect, reduces the heavy legal costs you would need to settle at their completion.
LPO in the Philippines is a strategic move that a growing number of entrepreneurs and companies are taking, primarily because of the huge cost savings benefit it offers to them.
As a developing country, the Philippines' cost of living is considerably lower than that of their Western counterparts. The cost of labor in the Philippines is very low, which is a very attractive option for companies seeking to reduce their operational costs but not the quality of their work. With the Philippines' burgeoning population of highly-educated, college graduates with superior English communication skills, companies have access to a young, talented pool of skilled professionals without having to worry about language barriers or miscommunication issues. LPO in the Philippines, as well as other highly specialized jobs that are being outsourced to the country, is growing at a steady rate, as more and more companies are choosing Filipino professionals over Indians, largely because of the former's neutral accent.
Time-consuming legal activities that can be performed without the physical presence of a paralegal, researcher, or lawyer are common services offered by legal outsourcing companies. Case reviews, data entry, legal coding, and research are just some of the legal processes that are commonly being outsourced to the Philippines. Because of the quality of legal practitioners in the Philippines, you are guaranteed to receive high-quality work outputs without the high price tag.  
Legal outsourcing also covers some administrative tasks that are traditionally performed in-house by law firms. Data entry, email management, and payroll of the law firm's employees can be outsourced to the Philippines for a greater focus of the law firm's core competencies.
With the expertise of Filipino legal practitioners and researchers, you can have peace of mind that your legal ventures are moving faster and your cases are being reviewed better. To top it all off, the impact of legal outsourcing has on your finances will not be as high as when you hire full-time employees for your legal firm.
Take advantage of the cost-effective benefit of legal outsourcing when you outsource to the Philippines! Contact us now!