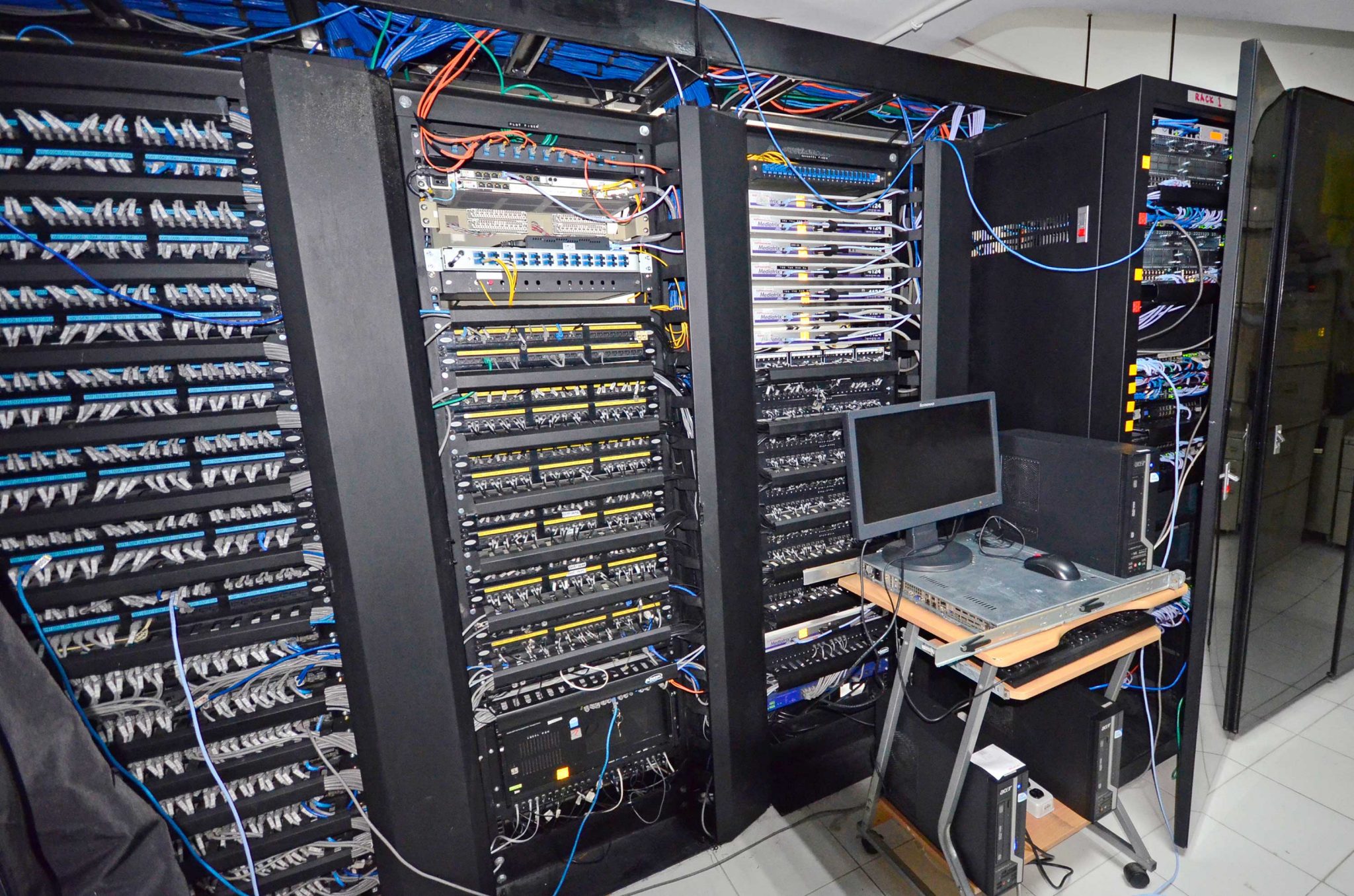 As a major hub of international contact center outsourcing, the Philippines is home to a large number of authorized distributors and service providers for most of the major communications systems. We believe that Magellan Solutions would have little difficulty acquiring a standard communications system at an internationally competitive price and securing adequate after-sales support (training and service).
Alternatively, Magellan Solutions has just acquired and installed the software-based PaBX / Dialer system from Touchstar Software Corporation. TouchStar Software is built on an open-architecture, Windows 2000 Server and Microsoft SQL Server platform, and state-of-the-art Dialogic SCSA telephony components. TouchStar Software provides robust predictive dialing and blended inbound/outbound, ACD, and IVR features that were previously affordable to only large companies. These new systems provide an innovative, all-in-one, contact center communications infrastructure that provides the best ROI, and an easy solution to the growing demands of contact center services.
The Touchstar system is an easily scalable platform, the system's capabilities include call control, automatic call distribution ( ACD ), private (automatic) branch exchange ( PBX/PABX ), computer telephony integration ( CTI ), interactive voice response ( IVR ), customer relationship management ( CRM ), voice mail, facsimile, e-mail, web chat, unified messaging, recording and outbound campaign management.
•  Predictive Dialing can dial out automatically and screens out answering machines, busy signals, disconnected numbers and no-answers, and effectively "predicts" when a "live" contact will be reached and when an agent will be available. It enables agents to speak with live customers and prospects almost continuously, significantly increasing productivity. Its features include Simultaneous Multiple Campaigns, Agent Scripting/Data Integration, Preview Dialing Option, On-The-Fly Campaign Configuration and Record Loading, Agent and Campaign Call-Backs and Separate Campaign Dial Pacing.
•  Enhanced IVR (Interactive Voice Response) Integration lets contacts navigate easily to find the exact information they need, by using their touch tone phone and often eliminates the need for an agent. Outbound IVR can leave thousands of messages on answering machines in a fraction of the time it can be done manually, delivering your message quickly where you want it.
•  Skills Based Routing (Business rules for routing of Inbound Calls using DNIS, ANI and DTMF) routes calls to agents most skilled at meeting a particular need, greatly increasing customer satisfaction.
•  ACD Automatic Call Distribution maintains an orderly queue, and provides management of inbound calls. These calls are routed to the most suitable agent or agent group available through skills based routing and passed to an agent by ACD. When calls are received, agents are visually notified and can selectively or automatically retrieve the next call when the previous call is completed. When inbound calls arrive at an agent's desktop, an automated lookup can be completed and account information provided via a screen pop.
•  Dynamic Call Blending passes both inbound and outbound calls to the next available agent practically eliminating periods of agent inactivity.
•  Integrated Customer Relations Management (CRM) When an inbound call arrives, TouchStar uses telephony-supplied data to retrieve detailed caller information from a database. This information is then delivered to the next available agent and their computer desktop just as voice contact is made with the caller. They agent can also access the past transaction history. Intelligent call answering allows you to provide more competent service to your callers and to handle more calls during a given period of time.
•  Call and Agent Reporting provides real-time reports by agent and/or campaign using industry standard Crystal Reports to make adjustments and enhancements if needed. Call center data can be reported on and manipulated to get the information you require. The information that you can gather includes average length of call, average wait between calls, percentage of dropped calls, percentage of connects, and percentage of each type of disposition.
•  Call Recording, Monitoring, Coaching, Conferencing, and Agent Text Messaging TouchStar software also manages the permanent digital recording of user-selected conversations between outbound / inbound call center agents and contacts. These recordings can be used for quality assurance, auditing or training purposes and are stored in a digital format to prevent any loss of quality during playback. Recordings are tied to call records and can be easily accessed by searching on specific criteria. File names are recorded in the Call History Database for retrieval.
•  Flexible Agent Scripting contains a built-in browser application to allow easy data collection right in the agent scripts and allows changes to the scripts as needed. This provides a powerful and flexible tool to allow data collection right in the agent scripts through the use of HTML and ASP (Active Server Pages) for connection to the host database.
•  Multiple Simultaneous Campaigns can run multiple simultaneously campaigns. Each campaign is fully managed from the Supervisor Station. Supervisors can easily set the calling pace within each campaign based on keeping the drop rate to a minimum. Each campaign can be assigned its own unique set of agent scripts and call disposition codes that agents use when calls are completed. Campaigns can be run separately or grouped to give maximum flexibility to campaign management and agent assignment.
•  Database Integration can be integrated with, host or legacy database systems via its flexible Visual Basic and ODBC interface. Account information from the database populates the agent's screen where it is updated and reintegrated back to the host database. Call activity and history is tracked in a Microsoft SQL Server database providing easy accessibility to the data for reporting and manipulating through standard SQL command statements.