Staff leasing, also known as PEO employee leasing, is a mutually beneficial partnership between clients and providers. As a leading employee leasing company, we specialize in recruiting staff tailored to our client's requirements. Additionally, we provide the necessary equipment and oversee operations on behalf of the client. Our primary focus is to ensure that employee leasing delivers the expected quality of work for our clients. By offering this service, we aim to enhance your brand's value by simplifying your business operations in the Philippines.
What Is Employee Leasing?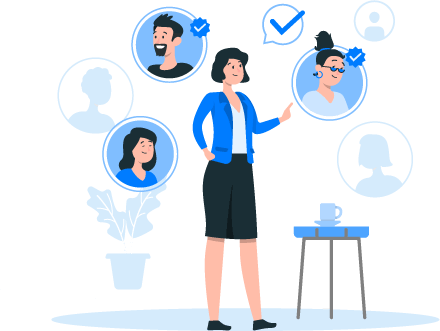 Employee leasing companies like ours offer organizations the flexibility to adjust their workforce size according to evolving needs and available resources. At Magellan Solutions, located in the Philippines, we leverage the lower cost of living to provide access to PEO employee leasing at affordable wages without compromising professionalism and quality.
You can be as involved as you prefer in the screening process for our corporate staff leasing. Alternatively, you can entrust the entire process to our experienced professionals. However, collaborating closely with us is advisable to ensure the HR comp employee leasing team meets your requirements.
Our initial step is to consult with you and fully understand your needs for IT staff leasing and other positions. Based on your requirements, we will list potential recruits who align with your criteria. We will determine the best fit for your organization through interviews and skill assessments conducted either on your behalf or with you. Following the recruitment process, we will work hand in hand with you to provide comprehensive training to the new team, ensuring their productivity and efficiency reach high levels.
Choose to outsource your staff leasing services with Magellan Solutions today!
Our Current Benchmarks For Staff Leasing Services
United States, Australia, Europe, and Asia
Top Performing Virtual Employees
Accountant, Payroll accountant, Engineering team, Software engineer, Mechanical engineer, Structural engineer, Electronics engineer, DevOps engineer, CAD engineer, Design Engineer, Virtual team, Virtual assistant, eBay virtual assistant, Amazon virtual assistant, Virtual project manager, Social media marketer, Email marketer, Digital marketer, SEO professional, Graphic designers, Content writer, Appointment setter, Cold callers, IT professional, Debt collector, Recruiters, Software developer, and App developer
Flexible Pricing Option for SMEs
We accept packaged, results-based, and other business models
Our Approach To Staff Leasing Services
In today's business environment, managing your costs, especially your labor costs can mean all the difference between failure and success for your organization.
The experience of our clients that have taken the risk. They have outsourced some business processes by taking advantage of employee leasing companies. Like them, you can slash your labor costs by at least 50%. This will allow your organization to allocate valuable resources to business activities after signing our employee leasing agreement. As a result, you get to generate revenue that might be the catalyst for the growth your company needs. You can also find an innovative solution for SMEs looking to kick-start their growth phase.
Our outsourced staff leasing is the only viable staffing solution for start-up companies. Start-ups don't have the resources, the higher costs of hiring in-demand local talent, or the expertise to find ideal candidates. This would, in turn, require additional charges since they would have to hire talent acquisition professionals. It's a known fact that offshoring one or two positions can still translate to tens of thousands of dollars of savings per year for any business, regardless of their particular industry.
You don't need to look further for employee leasing companies near me. Magellan Solutions caters to global customers and clients.
Best Corporate Staff Leasing Company
Using our intensive sourcing and screening guidelines, we shortlist the best candidates in the market who will work for you remotely.
Cost-Efficient IT Staff Leasing
Eliminate the extra costs of recruitment and IT work. The Philippines' cost-efficient labor costs make it possible to hire competent virtual staff for half the price of what you'd typically pay in your home country.
Professional employer organization (PEO), is the official employer, which is you. Employment responsibilities are typically shared between us and PEO. In this case, you retain essential management control over the work performed by the employees.
Outsourcing the type of HR service depends wholly on your needs. There's an appropriate function for what your business demands. Cut costs, lower risks, and improve the operation and efficiency of your business by outsourcing HR services.
PEOs do not supply labor to worksites. Instead, they enter into a co-employment arrangement typically involving all of the client's existing worksite employees and sponsor benefit plans for the workers, and provide human resources services to the client. This is where leased employees come in. They are part of the arrangements made with us.
Magellan Solutions Offers The Best By Providing Full-Time Dedicated Remote Staff Or Virtual Employees Working From Private Offices In Metro Manila, Philippines
The Philippines boasts thousands of graduates annually in IT, finance, administration, marketing, and medical science. Labor costs in the country are 50%-80% less than those from affluent Western nations. As a result, we are an ideal location to set up a dedicated remote staff that delivers the same work output quality but with a fraction of the cost.
We have placed hundreds of skilled Filipino professionals to provide outsourced job functions to our cross-border and international clients. Our dedicated team at Magellan Solutions provides Staff Leasing, Augmentation, and Outsourcing services while handling recruitment and HR Consulting concerns. We have extensive knowledge of the best cost-effective measures you can use to establish your offshore staff in the Philippines.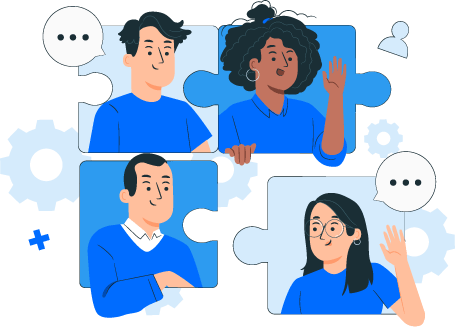 Less Administrative Work Through Offshoring
We will handle all the administrative requirements, allowing you to focus more on income-generating activities and maintaining your business' competitive edge.
Outsourcing allows companies to save overhead costs such as adding more equipment and space to accommodate and train additional employees.
Fast And Convenient Setup
Magellan Solutions will quickly arrange your office with the HR services you need.
Full Suite Of HR And Payroll Services
We offer comprehensive services designed to optimize our clients' talent management, reduce costs, and improve process efficiency.
What Is Staff Leasing Services?
Building a great remote team to support your business can be incredibly difficult, especially if you're unfamiliar with the location, the people, and the culture. As one of the best employee leasing companies, Magellan Solutions brings 17 years of experience building global teams for startups and large enterprises. We have made high-performing teams through our peo employee leasing for our partner companies and have helped establish their offshore sites here in the Philippines. We have recruited, trained, and deployed over 500 talents to date with outsourced employee leasing.
Corporate staff leasing is where companies partner with us. We then will handle the administrative aspects of employment, such as the hr comp employee leasing. As a 3rd-party agency, we become the legal entity that employs the staff. This is similar to seat leasing, where a company that already has the infrastructure in place will lease the use of that infrastructure to other companies. In the case of staff leasing, that infrastructure is the HR, payroll, and other employment-related processes; in the case of seat leasing, the infrastructure is the IT and telecommunications equipment only.
Depending on the need of the client, we can either provide the employees using their pre-existing pool of candidates. Or the client company can handle the recruitment efforts while the peo employee leasing company handles the compensation and other sundries. Thanks to our growth as a staff leasing outsourcing company, we can offer more competitive benefits. Such are the lower-cost healthcare plans to which smaller companies would not have access. In turn, clients save on administrative costs, and the cost of an employee turns into a single line item for easier accounting.
What is a staff leasing company?
Less administrative work through offshoring
Reduced costs
Fast and Convenient setup
Full suite of HR and payroll services
What are the staff leasing services advantages?
We provide a workspace with your standard deployment of systems and tools. They report directly to you. You train and onboard them just like any of your valued in-house team. You may hold regular meetings with them, do goal-setting, conduct performance reviews, and provide for professional development.
What is offshore staff leasing for us?
As you grow, you may want to establish your own legal entity here in the Philippines and we will help you achieve this.
What is the staff leasing pay period?
Since your leased staff is also under our contract, you do not have to worry about the salary and their benefits. We assure you that we follow Filipino employees' mandated salary needs and uses.
Start Small And Outsource Your Staff Leasing Services With Magellan Solutions!
Want your customers to come back for more of your products? Do you want to enter the global market but can't because you do not have the right people? Our staff will help you expand globally in no time.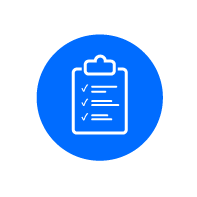 Let's talk objectively about what you specifically need from us.
We are a provider of outsourced staff for many industries. We don't limit ourselves to one niche. Rather, our employees are versed in your product and services before we officially hire them under your care.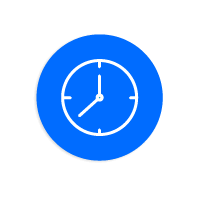 Tell us the commitment duration you have in mind.
Magellan Solutions can offer you all kinds of contracts. If you started with a temporary partnership but found our staff of great help, you can sign a new or more permanent one. Rest assured that we will still keep all data private even if you decide to part ways with us.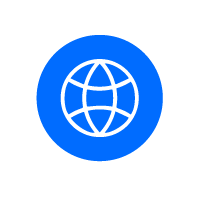 We will rebuild your business for a global audience.
As an end-to-end full-service call center service and BPO outsourcing firm, we keep our clients by becoming more invested in their business as our partnership matures. We want to help you reach global standards which is why we train our agents based on the demands of the global market. You won't be the last in the race. Instead, you'll find yourself leading the others.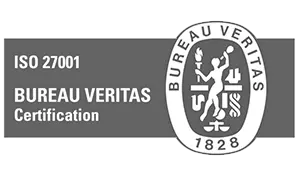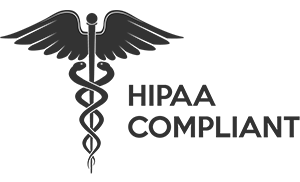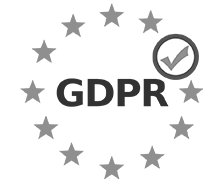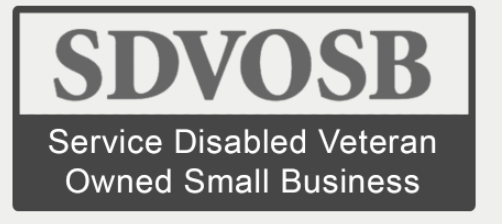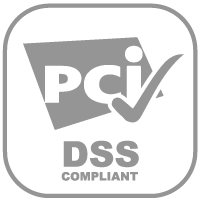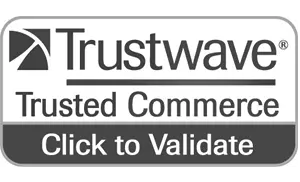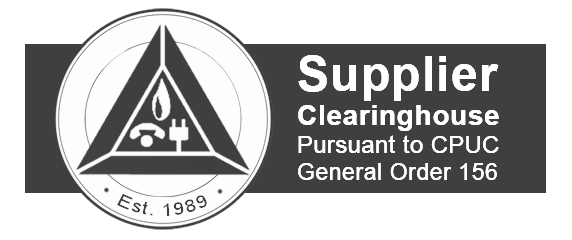 Call us for a FREE CONSULTATION
Toll Free: 1 800 371 6224        US: +1 650 204 3191        UK: +44 8082 803 175,        AU: +61 1800 247 724
Call us for a FREE CONSULTATION
Toll Free: 1 800 371 6224        US: +1 650 204 3191       
UK: +44 8082 803 175,        AU: +61 1800 247 724
August 5, 2023
Why do people get insurance back office support? Simple. Staff and insurance firms can find it hard to keep clients happy. And outsourcing can help
[…]
June 22, 2023
Data mining is one of the most potent tools every business needs today. It is the process of computing and analyzing large data sets to
[…]
June 10, 2023
Why Outsource Your Bookkeeping Services, Anyway? One of the most popular questions asked by SMEs is "Why do they need to Outsource Bookkeeping
[…]
Contact us today for a free 60-min consultation
Thinking about outsourcing? Send us a message for a free 60-min consultation.
We'll read it and set up a call ASAP!
Employee leasing, also known as staff leasing or virtual staffing, is the act of "hiring" an employee through a professional employer organization (PEO). The difference between staff leasing and traditional hiring is that when you lease employees, you won't have to deal with HR tasks such as payroll.