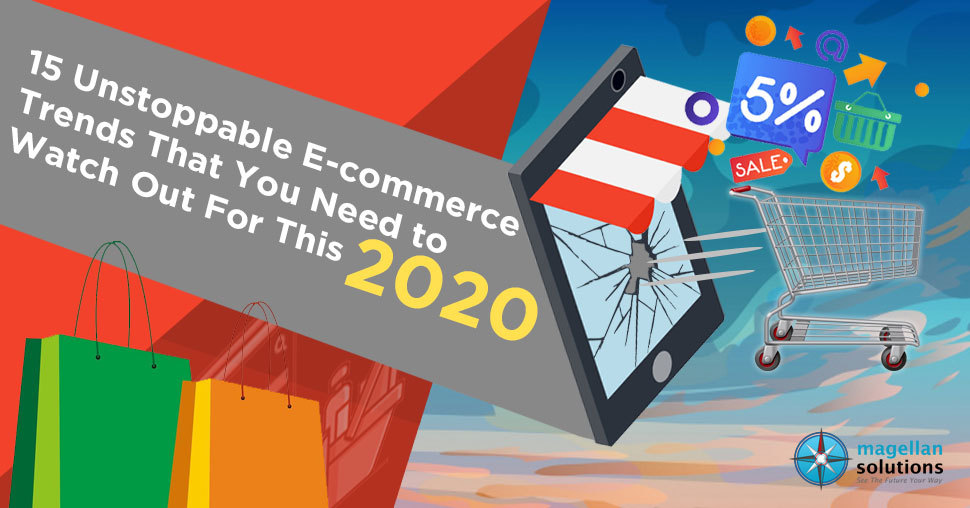 According to data, by the time 2020 rolls in, online sales will hit approximately 4135 billion dollars. To ensure you're not falling behind, you need to keep an eye with the latest e-commerce trends, as most of them are already changing the world of online retailing.
Keeping up with these trends will make your life easier, and will significantly boost your company's revenues in the long run.
Here are the top e-commerce trends this 2020:
Get Personal
We are at the height of the retail revolution, and for a successful business to rise above the fold, it needs to offer a different level of customer engagement. Having a CRM system is one of the most effective customer management tools you can have.
Also, having access to customer's data and their customer history will allow you to offer a more personalized service for every returning customer. It's also easier for prospects to keep in touch with you and leave their feedback.
Faster Checkouts and Mobile Payments
According to a study, 60% of the total e-commerce traffic comes from smartphones and tablets.
This growth coincided with the rise of mobile payments.
Most users these days prefer to look for products and make a purchase through their mobile phones. Over the next couple of years, while desktop users will not entirely disappear, it will stay as a minority. The ineffectiveness of the current check-outs will also gradually change.
Moreover, 2 out of 3 shoppers abandon their carts before even reaching the checkout process. It's a big number considering most of these people are quite ready to make a purchase only to change their mind at the last minute.
Usually, this happens for three reasons, according to the Baymard Institute. First, unexpected additional fees like shipping fees and taxes are hidden until the last moment. Second, a business might ask the user to create an account with them. Finally, because people find the entire check-out process too difficult.
So, be transparent, especially when it comes to pricing. Offering a guest checkout option also helps. Of course, you also have to make your checkout process more convenient.
As more and more businesses have become aware of this existing problem, checkouts in the future can become relatively quicker.
Mobile Matters Even More
Anyone doing their business online knows how important it is to make a mobile-friendly site. More and more people are visiting these pages and purchasing products through their smartphones and tablets.
As mobile payments become more secure, users feel safer in buying items through their mobile devices. The process has become relatively easier as well, as more devices now support new payment methods. More consumers trust this kind of technology than they would a couple of years back.
According to data by Statista, the mobile share for e-commerce sales are expected to hit 70.4% this 2020, and rise to 72.9% by 2021. Consider it as a long-term decision for your business if you optimize for mobile.
Private Messages and Chatbots
Most people ask a lot of questions before eventually making a purchase. Since many questions are simple enough, you can use artificial intelligence and chatbots. Most buyers expect their preferred online store to offer this functionality.
Here are some benefits of chatbots:
Works 24/7
Gives quick answers to frequently asked questions
Tells customers about payment methods, working hours, delivery guarantee, and so on
Helps you get valuable feedback from clients
AI systems are becoming more complex — the reason why you should watch out for this e-commerce trend.
Flexible Payment Options
If you have products that border into the more expensive side, it's a bit challenging to convert new customers because they view it as a riskier investment. One way to counter this is to offer them more flexible payment options through Final, Affirm, and Afterpay.
What these services do is they break down bigger purchases into smaller payments which can be paid over the next couple of months. As a result, larger payments are much easier to swallow.
AR and VR are Increasingly Becoming Common
One of the greatest challenges a lot of online stores face is most of their customers cannot see or touch the product before buying it.
It makes it more difficult to sell things especially those who want to preview the item first.
The introduction of Augmented Reality and Virtual Reality helps solve this problem by letting customers virtually try on the products first. Even big brands like Amazon and Ikea are letting their shoppers test out pieces of furniture to give them an idea of how it will look in their homes.
Both AR and VR are not new to the world of e-commerce, and a lot of marketers have already given up on it. But according to data by Greenlight Insights, both AR and VR revenues are expected to hit a total of $209 billion by 2021. eMarketer also found out that 42.9 million users in the US alone are using VR, and 68.7 million are using AR at least once a month.
Tap Into The Power of Video
Over the past couple of years, brands are encouraged to integrate media-rich elements in their strategy. Today, it's becoming more of a requirement as the e-commerce industry continues to grow, and customer expectations are starting to rise.
The preferred source as to how users interact with content is through videos. Product pages with videos are more likely to experience 37% more conversions.
Additionally, 58% think companies with product videos can be trusted.
Amazon Will be Indispensable to All Retailers
Approximately 70% of shoppers check out Amazon first when shopping online.
There's no doubt about it — Amazon is the leader in online sales and it isn't slowing down anytime soon. As you start to make plans this 2020, start embracing this platform if you haven't, yet.
Furthermore, customers see Amazon as more than just a transaction tool. People use it to look up customer reviews online, search for new products and brands, and compare prices. It has become a go-to place for shoppers to research, and eventually come up with a purchasing decision.
Because of this rapid shift of customer behavior, you can use this opportunity to see it as a powerful marketing platform.
Additionally, you can gain access to the insights which is available to boost your conversions and discoverability both on and off your site. The platform will help you widen your reach, making it a vital element in your brand's strategy.
Don't Underestimate Social Media
Social media is more than just likes, comments, and shares. These platforms are turning into little search engines on their own.
About 55% of online shoppers bought a product directly via a social media post of a brand or business.
Most social media channels have also made it relatively easy for e-commerce stores to sell on social media via embedded links. All users have to do is to simply click on a particular product within a post, and they'll be directed to the product page.
User-Generated Content
Many people are craving for content that's authentic — something most brands fail to come up with.
That's where user-generated content comes in. This type of content is 9.8 times more impactful compared to influencer content.
Moreover, the best part of UGC is it isn't created by the brand or an influencer they hired. Instead, it's from regular customers, which makes it more believable.
So, it's high time to encourage your customers to write reviews, videos, take photos, and mention your brand on social media.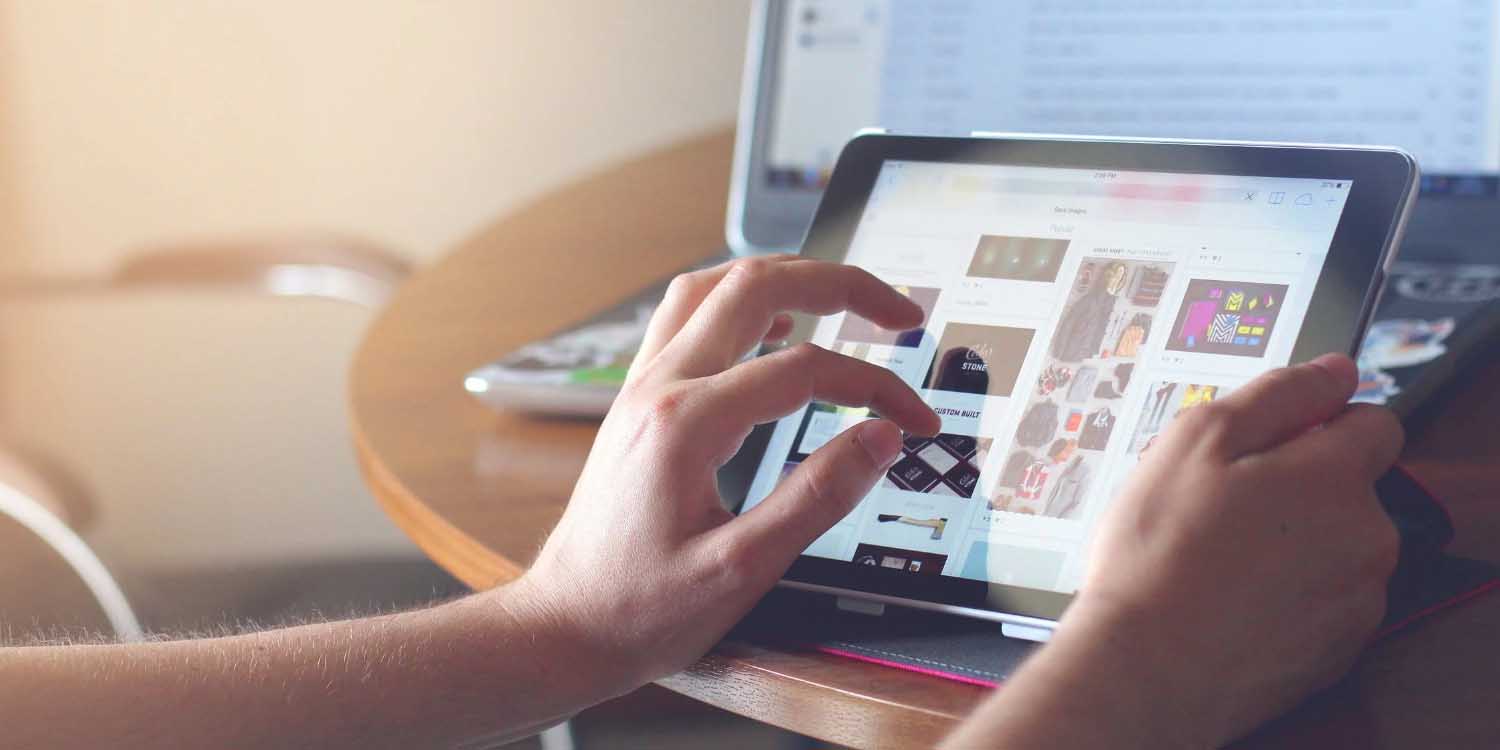 Automation
A successful e-commerce business is automating a variety of tasks all at once, like scheduling deliveries, managing your inventory, and processing your orders.
Automation is also vital for personalization. Once you teach the system how to handle certain situations and recognize particular customers, you can send them personalized offers, which builds their loyalty and trust over time.
Voice Search
Smartphones have become an integral part of our lives, and it plays a key role in promotion and search engine optimization. With these new technologies on the rise, marketers have no choice but to adapt.
Back in 2016, 1 out of 5 queries on mobile is done via voice search. This is expected to rise to 50%. Therefore, optimize your e-commerce site specifically for long-tail keywords, as these are typically used in voice search.
Customers are Expecting More from Delivery
When creating the perfect e-commerce experience, efficiency, and speed of your delivery matters a lot.
People prefer convenience — the reason why they expect "same-day" delivery.
Pick-up points have simplified the whole delivery process. Buyers no longer need to wait for the delivery man. In the same way, delivery men don't have to be stuck in traffic jams which will delay the delivery.
There have been bolder moves when it comes to product delivery as well. For instance, Amazon is testing out delivery robots and drones. Its goal is to transport parcels from key distribution points to Amazon customers, thus removing the need for vehicles in last-mile delivery.
Search Engines are Gradually Replaced with Marketplaces
Back then, when it comes to product queries, search engines are the absolute leader. But it's changing. 
According to Forrester Research, half of the total purchases worldwide were made in marketplaces like Amazon, eBay, Alibaba, and JD.com. This is also expected to rise to a whopping 66% by 2022.
Multichannel Presence
Here's the thing, most people these days have accounts on several social media channels — Facebook, Instagram, Twitter, Youtube, LinkedIn — you name it!
Therefore, using just a single engagement channel is no longer an option. To maximize your brand's online visibility, a presence in social and search is necessary.
Still not convinced? Evidence shows, 73% of customers are using multiple channels during their shopping journey. Customers that are utilizing more than four channels are spending 9% more in a store compared to those using a single channel.
There has been a lot of talks about multi-channel engagement, but one thing is clear — it must be a part of your current strategy. Make sure that you integrate an omnichannel support service to your site to assist customers with their concerns.
Go Green
More and more consumers these days are more conscious of how they impact the environment.
In a study, about 87% said that they'll likely buy from a brand if it has a cause.
The majority of consumers these days support businesses and brands which helps them minimize their carbon footprint.
The Future of E-Commerce Trends
The ever-changing landscape of e-commerce is both scary and exciting. Each year, some changes allow your business to grow, as well as new challenges that have to be dealt with, along the way.
Hopefully, the e-commerce trends we've listed will help you come up with new ideas, and overcome new challenges. It will assist you as you maintain a successful e-commerce business for years to come.
TALK TO US!
Contact us today for more information.