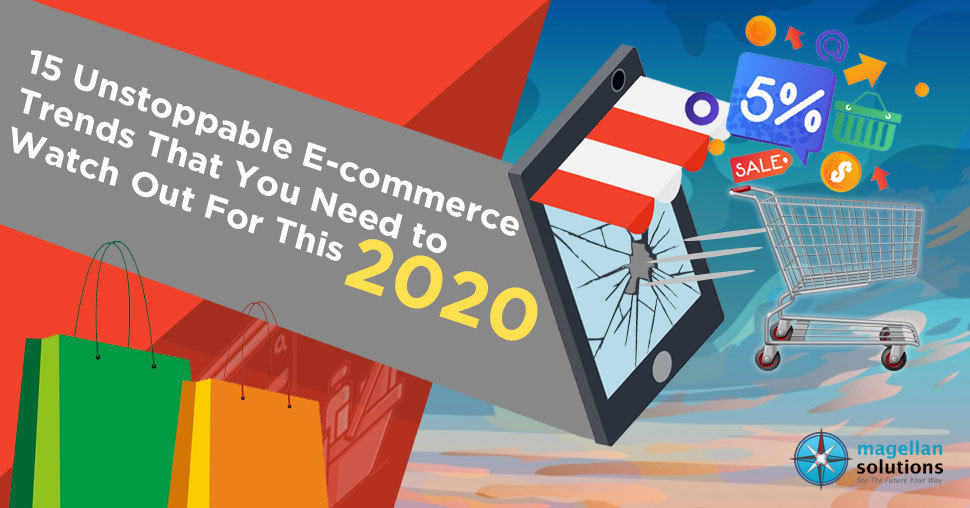 15 E-Commerce Trends You Need to Watch Out For In 2020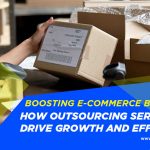 Boosting E-Commerce Businesses: How Outsourcing Services Can Drive Growth and Efficiency
15 E-Commerce Trends You Need to Watch Out For In 2022 to 2023
The electronic commerce (e-commerce) industry is constantly evolving; this year has been no exception. More than ever, business owners are developing and enhancing their online stores to serve customers better.
Over the past three years, the e-commerce industry has experienced significant development. Let's explore the actions that have resulted from people purchasing from home in the past years due to the pandemic. What new e-commerce trends will be popular in 2022 and beyond?
WHAT IS E-COMMERCE & HOW DOES IT WORK?
E-commerce is when individuals and companies buy and sell goods and services online. Various types of smart gadgets are used for e-commerce. E-commerce transactions allow for the purchase of almost any commodity or service imaginable. As a result, it is regarded as an uncontrollable technology.
The e-commerce trend entails exchanging data or money between many parties to complete a transaction. It is a component of the more significant industry — electronic business (e-business), which includes all the procedures needed to run a business online.
The e-commerce industry growth has enabled companies, even small businesses, to get access to and establish a more comprehensive market presence and good reputation by offering more affordable and effective distribution channels for their goods or services.
TYPES OF E-COMMERCE
An e-commerce company might run in several ways, depending on the business's products, services, and structure. Here are several of the well-known business models.
BUSINESS TO CONSUMER (B2C)
B2C e-commerce businesses market their products directly to consumers. A B2C company now conducts business with the consumer, who will utilize the products instead of distributing them to an intermediary. Products or services may be sold using this kind of company approach—the most typical business model and probably the idea that most people associate with e-commerce.
BUSINESS-TO-BUSINESS (B2B)
Similar to B2C, an e-commerce company can offer products directly to customers. However, that user can be another business as opposed to a customer. Larger orders, stricter requirements, and longer lead times are frequent features of B2B transactions. If the order is for recurrent manufacturing operations, the company placing it may also need to set recurring goods.
BUSINESS TO GOVERNMENT (B2G)
Some organizations focus on serving government agencies or administrations as contractors. The firm generates value goods and sends those goods to an entity, just like in a B2B connection. B2G e-commerce businesses must frequently comply with government requests for proposal specifications, request project bids, and meet rigorous product or service standards. Cooperative government initiatives can request a single agreement through a government-wide purchase contract.
CONSUMER TO CONSUMER (C2C)
Only established businesses are capable of making sales. Digital marketplaces and other e-commerce platforms link customers with other consumers who can list their products and carry out their sales. These C2C platforms might feature auction-style postings or call for more in-depth conversations about the goods or services offered. C2C e-commerce platforms, made possible by technology, enable consumers to buy and sell even without business assistance.
CONSUMER TO BUSINESS (C2B)
Modern platforms have made it simpler for customers to interact with businesses and provide their services, particularly short-term contracts, and freelance jobs. Customers can communicate with companies looking for particular workers or request quotes from them. Thus, the e-commerce platform links companies with independent contractors to give customers more control over achieving pricing, scheduling, and employment demands.
CONSUMER TO GOVERNMENT (C2G)
Through C2G collaborations, consumers can communicate with administrations, organizations, or governments in a less typical e-commerce manner. These partnerships frequently involve an obligation-based transaction rather than an exchange of services.
ADVANTAGES & DISADVANTAGES OF E-COMMERCE
In this section, we will discuss the e-commerce benefits and drawbacks. This will help you determine whether the e-commerce trend suits your business. 
PROS OF E-COMMERCE
MORE OPTIONS TO CHOOSE FROM
Many businesses carry more goods online than in their physical locations. Furthermore, a lot of online-only retailers may provide customers with exclusive stock that is inaccessible elsewhere.
LOWER START-UP COST
E-commerce businesses typically don't need a physical store but may need a warehouse or manufacturing facility. Digital operations frequently cost less than rent, insurance, building maintenance, and property taxes.
CONVENIENCE
E-commerce is present 24/7. Even while e-commerce may require a lot of work, making sales while you sleep or make money away from your shop is still feasible.
WORLDWIDE SALES
Physical boundaries do not constrain an e-commerce store and can sell to anyone worldwide as long as they can ship their products to the buyer.
CUSTOMER RETARGETING IS SIMPLER
It is simpler to draw clients' attention to strategically positioned advertisements, targeted marketing initiatives, or pop-ups with a clear purpose as they pursue a digital marketplace.
CONS OF E-COMMERCE
HIGHER COMPETITION
Even while there is a low barrier to entry due to low costs, this also means that new competitors can easily penetrate the market. To ensure a digital presence, e-commerce businesses must be careful with their marketing tactics and SEO optimization.
EXPECTATIONS vs. REALITY
E-commerce transactions may not be fulfilled if the goods obtained fall short of the customer's expectations because online photos do not accurately portray an item. 
CUSTOMER SERVICE IS LIMITED
You can't just ask a salesperson to show you certain features in person if you buy something online. Additionally, although some websites allow you to communicate online with staff, this is uncommon.
TECHNOLOGY DEPENDENCE
If your website crashes, receives excessive traffic or needs to be temporarily taken down, your business is offline until the e-commerce shop is up and running again.
NOT GETTING IMMEDIATE GRATITUDE 
You must wait for the delivery of an online purchase to your house or business place. E-tailers like Amazon, however, lessen the agony of waiting by providing same-day delivery as a pricier option for a few products.
TOP 15 E-COMMERCE TRENDS TO WATCH OUT FOR
With the e-commerce industry's growth, many trends have changed and been added to the list. Businesses must keep up with the e-commerce trends if they want to survive. Are you curious about what's keeping businesses afloat? Let's dive right in and find out the current trends to align this 2022 and for the year 2023. 
#1: MORE PAYMENT OPTIONS
Customers have different preferences regarding payment options, but if they can't purchase the way they want on an e-commerce website, they can back out of the deal. Conversion rates on mobile devices can be raised by providing a range of payment options. Additionally, clients can complete the checkout process quicker the next time they purchase if they save their payment information on your website.
#2: CUSTOMER LOYALTY IS MAINTAINED BY SUBSCRIPTIONS
These days, subscriptions come in different shapes and sizes, and consumers are drawn to them for convenience. Subscription services give businesses a means to prepare for sales and inventories that are already committed.
#3: E-COMMERCE THAT IS HEADLESS & APPLICATION PROGRAMMING INTERFACE (API)-DRIVEN ENABLES CONTINUED INNOVATION
Headless commerce is a technique that separates the frontend presentation layer from the e-commerce infrastructure of an online store. Because of the flexibility on the backend and the enhanced SEO, content marketing, and digital experience capabilities, more e-commerce organizations are implementing headless.
#4: OMNICHANNEL CUSTOMER EXPERIENCE
When purchasing, customers want to be able to switch between various platforms and devices without any difficulty. Businesses that aren't up to par will lose out since customers should be able to purchase their gadgets.
#5: SUSTAINABILITY IS GAINING SIGNIFICANCE 
Environmental awareness is growing among both consumers and companies. As a result, customers are more aware of where they purchase, the consequences it has on purchase other connected factors.
Customers nowadays prefer more sustainability in the fashion industry and want less eco-friendly packaging. 
#6: ONLINE BUYING IS IMPROVED THROUGH AUGMENTED REALITY (AR) 
For e-commerce, AR has completely changed the game. With this kind of technology, customers can see the product they're buying, which aids in the purchasing process. Because the client may obtain a better sense of the item without seeing it, AR significantly impacts the purchasing experience in some sectors.
#7: MOBILE SHOPPING IS STILL PREVALENT
In today's society, shopping on a mobile device from anywhere is essential. You will lose out on sant prospects significantly impacts not adaptability on mobile or through web apps. Mobile shopping users desire extra convenience and the option to pay electronically.
#8: ARTIFICIAL INTELLIGENCE (AI) ENABLES RETAILERS TO UNDERSTAND MORE ABOUT THEIR CUSTOMERS
Customer-centric, automated purchasing experiences are made feasible by AI and machine learning. AI constantly gathers information on customers' shopping habits, the timing of their transactions, and the qualities they want in a good or service. It's a technology component that can't be duplicated in a physical location.
#9: THE NUMBER OF VOICE SEARCHES WILL INCREASE 
More people use voice assistants to carry out regular tasks in addition to owning intelligent speakers. More people will use voice search to shop online, place restaurant orders, and manage their daily lives as more houses embrace brilliant speakers. Regarding keywords and content, the rise of voice search offers a chance for e-commerce enterprises.
#10: B2B E-COMMERCE
The distinction between B2C and B2B marketing is growing hazier, and by 2028, the worldwide B2B e-commerce market is anticipated to be worth $256 trillion. This is due in part to technological developments and the resulting cost reductions. Still, it's also because these businesses are under pressure to keep up, and boosting their online turnover is becoming a more common strategy.
#11: CONSUMERS REACT TO VIDEOS
In 2019, video engagement with customers was adequate and won't disappear soon. Making videos for your website is an excellent method to immediately capture and engage a customer and instruct them about your product or service.
#12: CHATBOTS MAKE SHOPPING MORE ENJOYABLE
Catbotonverse, with online customers making videos for your website, is similar to that of a salesperson in a physical store. Today's consumer demands to be able to find and pu they become upset if they can't. A chatbot could intervene at this point to keep the deal going.
#13: BUSINESSES SHOULD ENHANCE DIGITAL APPROACH FOR CONVERSION
Getting potential clients to visit your website is one thing, but converting them is another. By refining their product pages, firms want to increase conversion rates. Whether through Facebook advertising or Google shopping advertisements, multi-channel selling is another method for generating conversions.
#14: BUY NOW, PAY LATER (BNPL)
In March 2021, BNPL options climbed by 166 percent year on year (YoY), according to Adobe's 2021 Digital Economy Index. This report claims that younger consumers have been primarily responsible for the growth of BNPL choices.
#15: BUY ONLINE, PICK-UP IN STORE (BOPIS)
The popularity of this approach, often known as "click and collect," which increased at the height of the pandemic, will likely continue. This trend may also result in unforeseen in-store purchases when picking up orders in-store.
THE FUTURE OF E-COMMERCE 
Have you ever wondered about the future of e-commerce? 
During the COVID-19 pandemic, as more companies went online, this accelerated quickly. E-commerce growth continues when picking up orders in-store creases even as areas start to reopen.
Global retail e-commerce sales are expected to reach $3.4 trillion in 2025, listing firm Finaria and circulation of Forbes. These numbers d, as more companies went online, demonstrate that the future of e-commerce is stable and shows no indications of decline.
There are opportunities for growth and challenges for the e-commerce industry in the future. Alternative financing is here to stay because traditional means of funding are ineffective at meeting the demands of these businesses.
CONCLUSION
The e-commerce industry has drawbacks, but it offers more chances than ever to innovate and distinguish yourself from the competition. E-commerce benefits many businesses; you must know how to play the game to succeed.
How you communicate with your customers matters most in this kind of business. To ensure that customers have a consistent and smooth experience, many—companies; provide use on the complete customer experience and reach after the sale. Try new things with technology, but make sure it's there for the target market.
E-commerce is evolving quickly, but if you're prepared, you may assist retailers in providing better experiences and developing more substantial, long-term partnerships with their clients. But it fits your target market correctly and route to success if you use the e-commerce trends discussed here!
MAGELLAN SOLUTIONS CAN PROVIDE YOU WITH E-COMMERCE OUTSOURCING SERVICE TAILORED-FIT FOR YOUR NEEDS
With the ever-changing business trends, now is the perfect time to let e-commerce be one of your business strategies to stay in the game. 
Magellan Solutions ensures you with seamless partnership and guaranteed accountability for your business.
With more than a decade of experience in the field, we take great pride in offering only the best call center services appropriate for small and medium-sized businesses. On top of that, we are an ISO-certified and HIPAA-compliant outsourcing company. We guarantee businesses with quality service and top-notch solutions. 
Contact us, and let's give your business the boost it needs! 
TALK TO US!
Contact us today for more information.