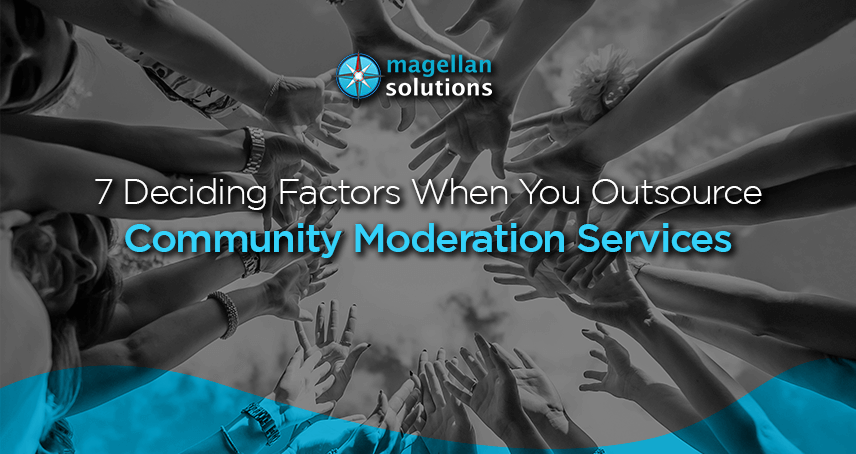 Let these 7 key factors help you pick the best partner for your community moderation services
The use of the internet and social media has been proven effective to maintain and build brand awareness. However, challenges arise in managing any community thus the need for community moderation services.
People often mistake that content moderation service or online moderation outsourcing services are for businesses that focus on profit alone. However, it is also perfect for any organization to ensure effective rapport with customers and stakeholders.
What is Community Moderation Service?
With the assistance of a community moderator, brands like yours create their own communities on online forums and social media. You create a stronger and closer bond with your customers when you use us as your content moderation solutions. It is also an important factor that distinguishes you from other industries. You are, in a sense, creating your own world. This will also expose your company's name and services to a larger population of potential leads and competitors.
The benefit of boosting online branding with online communities is that it allows customers' voices to be heard. As a result, you will be identified through discussions about your products and services with the assistance of a social media content moderator.
The key roles of a content moderator is rooted in a high level of competency, and seamless integration of our moderation processes into your business's roadmap for success.
Objectives of
Content Moderation Service
When it comes to online moderation outsourcing services, these are the common set of objectives that prevails.
Customer Support
Your online presence is important to establish an effective support system for your customers and stakeholders. A dedicated social media moderator can help provide support with the issues your customers may face. This also provides affordable support to address issues in real time.
Feedback
Community moderation services ensure a smooth flow of interaction between your customers. This is possible through an open and fair exchange of views within the online community. 
A business can gain the most honest feedback on the brand. It can also serve as a seed for discussions on matters that need necessary feedback.
Product feedback and features
Feedback on the brand's product and its features can help businesses to take important steps to improve on them. It is also useful for strategy-making and testing areas for future product or services introductions.
Audience promotion
A happy customer is a good vehicle for free advertisement. Your online community brings them together and improves customer retention in the long run. Satisfying customers in your community is like having free marketers for your brand, products and services. 
7 Key Factors Of
Online Moderation Outsourcing Services
You Should Know
Any business has the option to do content moderation service in house or outsource. In the past decades, community moderation services have been a high-valued services for the outsourcing industry in the Philippines.
Having said that, here are the things you should know about online moderation outsourcing services. This way you can choose the well-suited outsourcing provider for your needs.
1. Service Flexibility
Multiple platforms in social media need community moderation services with varying rules and guidelines. That is why it is important that you partner with a third-party provider with the necessary knowledge and experience across these different platforms. 
Also laws and regulations around the world affect the work of the social media moderator. Familiarity with the country's law where the platforms operate and where the members are from is an advantage as well. 
Your dedicated social media moderator must be well aware of the laws related to obscenity, copyright, children's safety, privacy, etc.
2. Industry Experience
The general governing policies in content moderation service remains consistent across the world. Thus you must look for an outsourcing provider that has provided similar services you want from another client. 
This shows you if they possess your needed skills and knowledge. As this would mean these factors are portable that you can take advantage of. 
3. Multiple Roles Flexibility
Social media moderator in a sense covers a linear objective of identifying and blocking content that may go against your community's rules and regulations. While for community moderation services, there are various roles that you need to fill as well. 
These are the following:
Monitor and filter content that is objectionable in nature

Serve as frontline customer support that can identify customer issues and resolve them

Gather trends and information that is prevalent in the community

Create engagement activities for the community

Look for new customers and engage them with the brand

Amplify the voice of brand advocates and minimize detractors in the process
These all contribute to the goal of building a strong rapport between customers in the community.
4. Smart Pricing
Cheapest does not guarantee the best value you can get from an online moderation outsourcing services provider. It is a fact that you can choose from a lot of third-party providers, even just in the Philippines. 
Business sensibilities are also at stake here when it comes to content moderation service. That is why you must seek pricing that offers great value and not necessarily the cheapest price tag there is.
5. Response Rate
You need a content moderation service that provides round-the-clock uptime service. In the online landscape, speed expectations is the name of the game. While some user-generated content may wait, you cannot risk inappropriate ones to go unnoticed.
As it may put your community at risk and become off track with the right conversations you should be having instead. This could happen within a miniscule minute. Thus should be one of your requirements before you pick your outsourcing provider. 
6. Best Technology
Efficiency and consistency is further improved because of technological advancement in communication. However, faster innovation leads to such moderation technologies to be replaced at a much faster pace. 
That is why you need an outsourcing provider that utilizes fresh and updated technology in their service package. Which must be used to improve the overall quality of their service delivery.
7. Scaling Capacity
You can outsource content moderation service from a reliable BPO partner in the Philippines. As they have an ample pool of talents, equipped with training and resources that the BPO industry can provide. 
In addition to that, they can hire and train talents to provide your required services, whenever you need. Also you must focus on your partner's ability to match spikes on your requirements.
Moderation Services You Can Get
Community moderation services

Comment moderation

Review moderation

Forum moderation

User-generated content moderation

Profanity filtering service

Image moderation

Profile moderation

Video moderation

Website moderation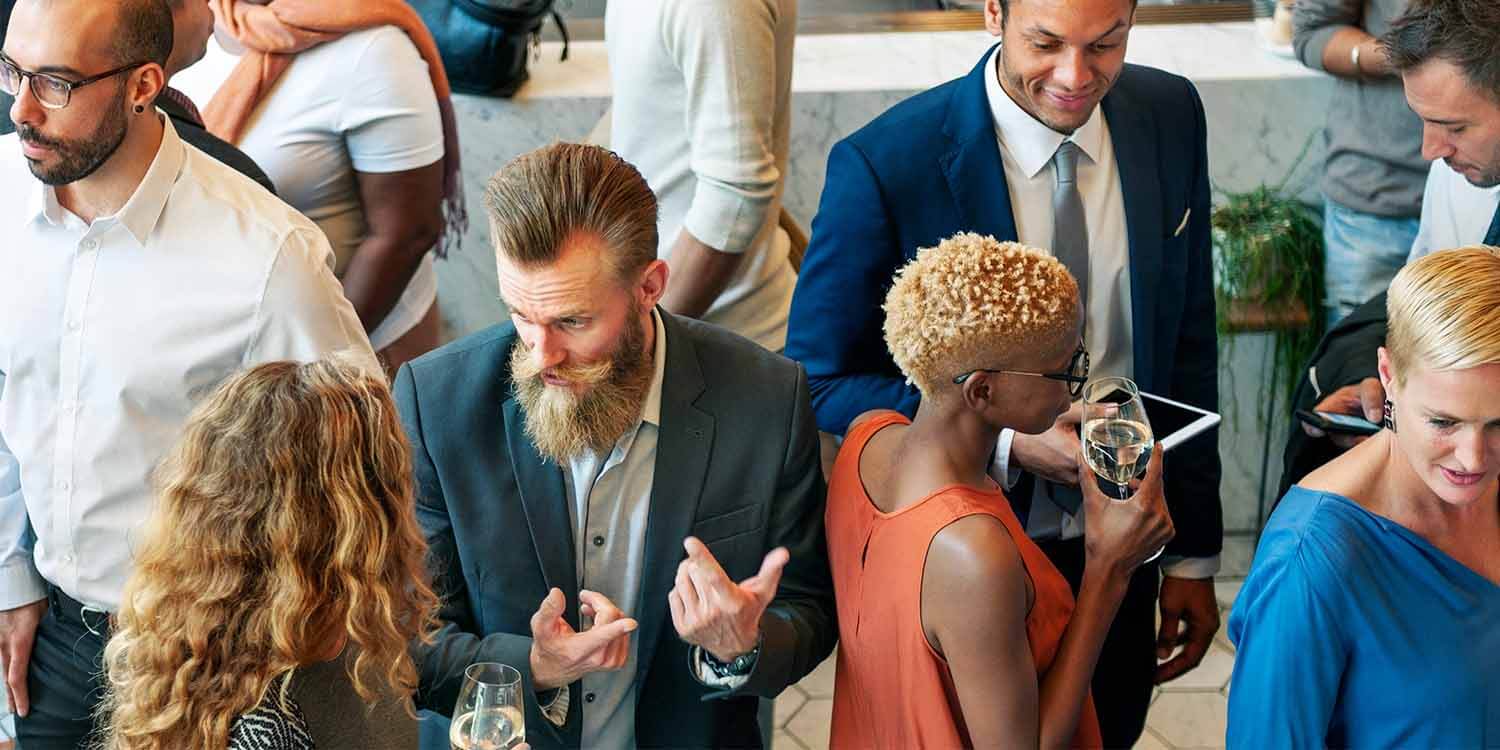 What to Look for in a Provider?
While a company can theoretically choose whether to outsource community moderation or do it in-house, there is a growing preference for outsourcing. As a result, rather than delving into the pros and cons of the various options, we will concentrate on the criteria that should be used to find the best provider for your needs.
Knowledge
Community moderation services are frequently required to be provided across multiple platforms, including Facebook, YouTube, Twitter, Google+, Instagram, Digg, Reddit, LinkedIn, and others. Each of them may have their own set of rules, guidelines, and codes of conduct that brands that have built a community on that platform must follow.
On top of platform rules, there are various laws and regulations in the countries where the platforms operate and where members come from. While they cannot be legal experts, they should be familiar with laws that affect their work, such as those concerning public obscenity, copyrights, children's safety, privacy, and so on.
2. Pricing that creates value
The community moderation solutions arrangement, as a commercial engagement, must eventually come down to a pricing number, with lower being better. Though it appears to be a difficult task, as the client wants the lowest price while the provider wants the highest, sensible businesses reach reasonable pricing decisions. However, as an outsourcer, make sure that what you're looking for in pricing is great value, not just the lowest number.
3. Speed of response
Online activity can occur at any time during the 24-hour cycle because someone, somewhere in the world, is always awake and active. Speed expectations have risen as a result of the internet. While many activities in a community can wait, if inappropriate content is posted or the conversation deviates and the host's good name is jeopardized, immediate action is required. As a result, as with other online moderation activities, the speed of response is an important factor to consider when outsourcing community moderation.
4. Training Infrastructure
To some extent, community moderation services are context-driven and subject to change. As a result, a dedicated training team that can keep moderators' knowledge and skills up to date is essential. Furthermore, moderation of online communities is frequently done 'live,' which means that there is no check on what a moderator is doing in the community. While there may be subsequent checks and balances on the moderator's participation, having a well-qualified and trained moderator do it for you is the best solution.
Magellan Solutions For Your
Content Moderation Service
We have 18 years in the service industry and continuously provide online moderation outsourcing services to businesses worldwide. The quality of our service packages remains top quality, whether you are an industry player, a startup, or an SME. 
Magellan Solutions capitalize on the quality of our talents specializing in content moderation, no matter where industry vertical you belong in.
We are ISO 27001-certified, GDPR, and HIPAA-compliant. This is how we assure the best safety protocol when dealing with your data and information.
Contact us today and let us keep your business's community in tip top shape. Fill up the form below!
TALK TO US!
Contact us today for more information.