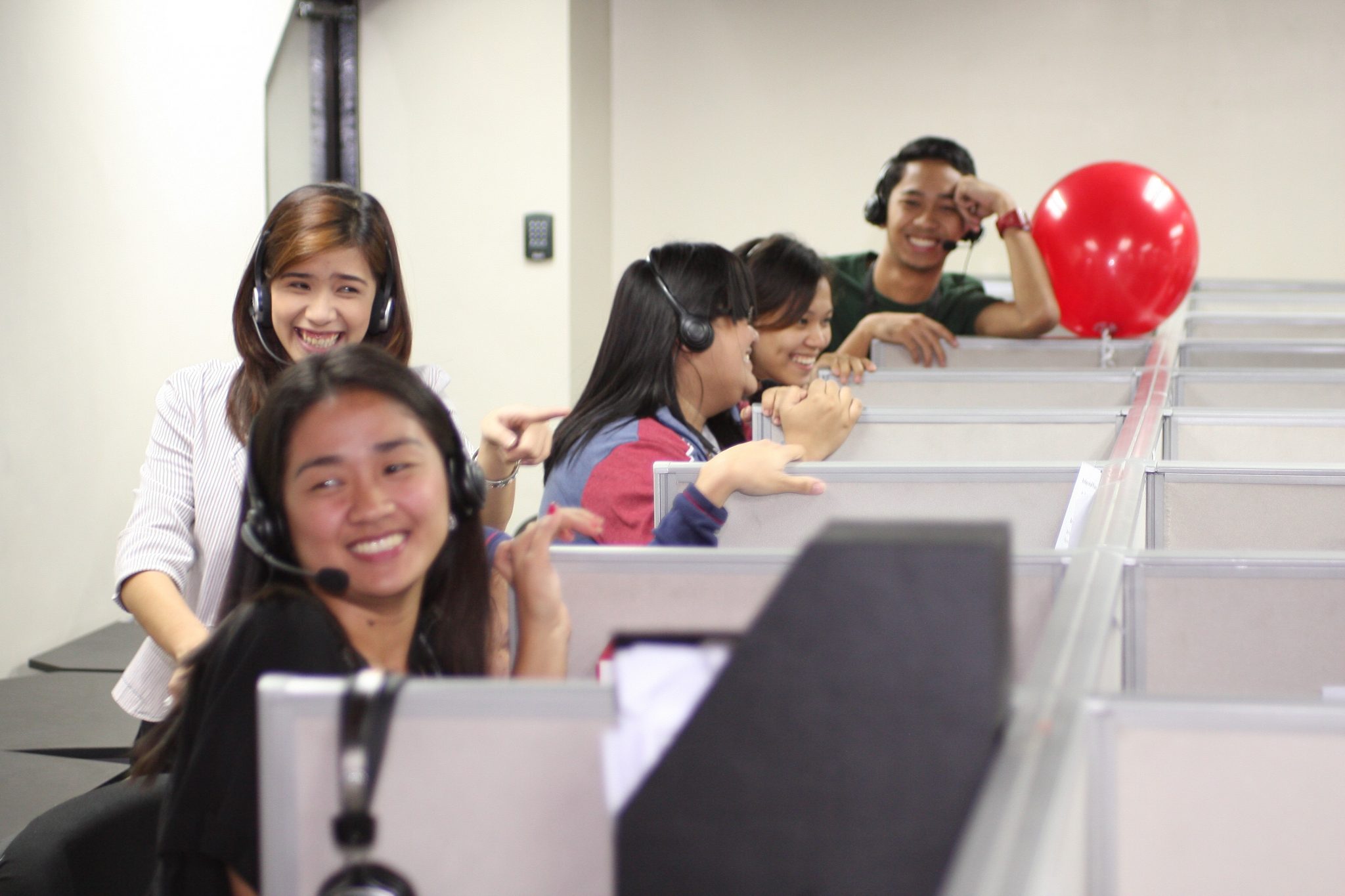 There seems to be no stopping for the Philippine BPO industry. Definitely not surprising as the country holds a huge amount of talented individuals who are more than happy to earn a good salary without leaving the country. The government also helps the industry grow with its programs that support it.
Choosing a company in the Philippines will not be something you would regret. The country has individuals who are excellent in handling customer service. Here are nine customer service skills that can be found in most Philippine employees:
Happy, enthusiastic, and positive.
When typhoon Haiyan ravaged the country in 2013, it was devastating for a lot of people. The loss of lives, property, and livelihood would have stopped most people. Most Filipinos, however, are resilient.
The Philippine people are enthusiastic by nature and prefer the lighter side of life. Quite a good attitude for a customer service agent, don't you think?
Hardworking.
How an individual looks at life in general actually reflects in how they work. No matter what type of problems come their way, Filipinos' perseverance is the key to their success. They are known for being very hardworking in every job they are in.
Likes social interaction – with everyone.
Filipinos are open to visitors from abroad. For expats, the Philippines is one of the friendliest nations in the world. Filipinos are used to interacting with people, even on social media.
Respectful.
Growing up, Filipinos are taught how to respect not only the elderly but also other people. It is a trait that you can find in most citizens of the country. Thus, you can expect them to be respectful to all your customers as well.
Knows how to communicate well.
Communication is an important part of providing good customer service. You would need to have agents who will be able to get your message across. Filipinos know how to communicate well, especially in English. English is a subject that is taught from pre-school until they finish their studies in the university.
Knows how to listen.
Being a good listener is also an important skill that you would want your customer service agents to have. It is one thing to get your message across – but listening is yet a different one. You have to be able to know what your customer is trying to tell you. It is through listening that you would be able to know what it is they really want.
Willing to learn.
When it comes to your business, there will be changes that you would like your customer service agents to learn. Filipinos are always willing to learn so any changes would not be a big deal. They would listen to any updates in the material that you would provide them, and they will be able to grasp them and use them well.
Team player.
Group activities are highly encouraged in Philippine schools. This is why Filipinos are used to working in groups and in teams. You can expect them to be good team players as well when it comes to the job at hand.
Resourceful.
From a young age, Filipinos have been taught to be resourceful and make do with whatever they have. Resourcefulness, in fact, is one of the personality traits we look for in an applicant.
Do you want these qualities for your customer service team? Find these qualities in Magellan Solutions' customer service agents. Let us help you with your business today.