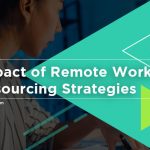 The Impact of Remote Work on Outsourcing Strategies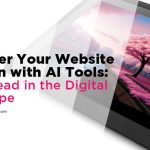 Empower Your Website Creation with AI Tools: Stay Ahead in the Digital Landscape
Productivity is essential to success in many different fields. Reaching goals and staying ahead requires doing more with less time and effort. Productivity increases efficiency and also creates room for innovation and expansion.
Artificial intelligence (AI) has become a powerful force for change. It affects the way we approach problems and tasks. AI technologies use data analysis and machine learning algorithms to automate procedures. Additionally, it improves existing workflow and offers insightful data. These AI tools for improving productivity are paving the way to improved efficiency. 
AI enables users to make well-informed decisions and do jobs faster. AI tools enhance productivity by allowing us to focus on higher-level tasks and strategic thinking.
Today, we will explain how AI tools for improving productivity transform industry efficiency. We will also discuss how it creates a more effective and prosperous future. We want to give readers the information and insights they need. Using these online collaboration tools will enhance productivity and the management system.
Benefits of Using AI Tools for Improving Productivity
Personalized Assistance and Workflow Optimization
AI tools provide tailored assistance and workflow-optimizing strategies. It happens by configuring their features to meet specific requirements. Virtual assistants can offer pertinent information and ideas by learning about user preferences. AI tools can also do the following:
Improve workflows by spotting inefficiencies

Optimizing the business process

Making suggestions for improvements
Team members can function more effectively due to this level of personalization and optimization. It boosts productivity and improves the quality of output.
Automation of Repetitive Tasks for Time-Saving Benefits
Automating repetitive tasks is one of the most important benefits of using AI. AI-powered assistants can handle these mundane and time-consuming activities:
Data entry

Data visualization

Email management

Scheduling
Team members can save time by delegating specific jobs to AI. They can do more tasks in less time because of this time-saving benefit. It results in greater productivity and a better work-life balance.
Intelligent Data Analysis for Informed Decision-Making
AI systems are excellent at analyzing data and drawing meaningful conclusions. These tools can analyze and decipher data more quickly than humans can. It leads to more informed business decisions. Through AI predictive analytics, businesses can do the following:
Identify trends

Know customer preferences

Seize market opportunities
Individuals can make business decisions based on data and stay ahead of their competitors. AI's capacity to analyze complex data sets results in improved outcomes and strategies.
Remarkable AI Tools for Improving Productivity
CoGram
It is a cloud-based productivity app to boost productivity and streamline communication during projects. Its features are: 
Real-time collaboration

File sharing

Task assignment

Progress-tracking features
It allows teams to organize discussions, brainstorm ideas, and make decisions. It ensures everyone stays on the same page.
Fireflies.ai
Fireflies is an AI-powered meeting transcription and note-taking tool. Its critical features include the following:
Real-time transcription

Capturing meeting minutes

Automatic summarization
Fireflies guarantees that crucial details are recorded by accurately transcribing conversations. It eliminates the need for manual note-taking and saves time during meetings. The automatic summarizing function distills in-depth talks into the key ideas. It facilitates quick review and better decision-making.
Fireflies produces analytical data on meeting trends, participant engagement, and time allocation. It offers insightful comments to enhance future meetings and increase productivity.
Taskade
Taskade is a flexible task management application with workflow optimization and productivity-boosting features. It provides unique features like intelligent work prioritization. It intelligently rearranges jobs according to significance and urgency. Additionally, Taskade's AI-driven task recommendations assist users in finding pertinent tasks. It results in concentrated work sessions and increased productivity.
Notion
Notion is an all-in-one productivity app that excels in the following: 
Note-taking

Project management

Knowledge organization
A versatile and adaptable workspace is one of its most essential aspects. Users can make collaborative documents, to-do lists, and databases. Notion guarantees that productivity is never sacrificed because of its offline mode and cross-platform compatibility. Users can access and update their work anytime and anywhere. 
The distinctive feature of Notion is its relational database structure. It enables users to develop robust knowledge bases and interconnected databases. Notion's drag-and-drop interface helps users easily reorganize and prioritize tasks. It allows flexible project management and boosts overall workflow organization. Notion offers technical functionalities like:
Kanban boards

Calendars

Reminders

Facilitating task organization

Project planning
AlanAI
AlanAI is the voice assistant for businesses. Natural language processing (NLP) is its distinctive capability. Through voice instructions, people can communicate with the AI. The ability to multitask and to be accessible are both enhanced by this hands-free method. It helps users complete tasks quickly, such as:
Scheduling appointments

Sending messages

Retrieving information
Expert Solutions for Utilizing AI Tools Effectively
Utilizing the full potential of AI solutions requires proper training and onboarding. Many AI technologies have robust features and functions that may require understanding. Businesses should commit time to training to become knowledgeable about the AI tool. It leads to increased productivity and easy integration into routine work processes.
AI is excellent at managing routine, data-driven jobs. It allows an efficient allocation of work hours among employees. Human creativity and critical thinking are essential for making complicated decisions. AI-generated insights are evaluated and used in context thanks to human intervention. Combining AI and human expertise is a potent recipe for increased productivity.
It's essential to keep up with the most recent advancements in AI technology. It helps businesses reap the advantages of using AI tools. Review the AI tool's updates and feature releases to unlock newly added functionality. Users can continuously do the following: 
Optimize their workflows

Explore innovative solutions

Remain at the forefront of productivity-enhancing AI technology
Wrapping It Up
AI tools have changed the game regarding increasing productivity across industries. AI empowers companies to accomplish more in less time by doing the following:
Automating repetitive tasks

Offering intelligent data analysis

Providing personalized assistance
Artificial Intelligence is a valuable ally in driving productivity and success because it can: 
Streamline workflows

Make informed decisions

Optimize processes
Transform Your Productivity with Remarkable AI Tools 
Embrace the transformative power of AI in various aspects of your operations. With Magellan Solutions, you can unlock the potential of AI to enhance productivity. Start using AI tools and witness the increase in productivity that awaits you.
Our expertise and experience in outsourcing make us an ideal partner for your business. Work with Magellan Solutions to streamline your business and deliver excellent results. 
For two decades, we have been a top-tier provider of call center services. Additionally, we are an ISO-certified and HIPAA-compliant company offering an extensive range of high-quality outsourcing services. Reach out and discuss how we can help you achieve your business objectives.
Contact us and start your journey toward business growth and success. Optimize your operations like never before.