Is Outsourcing Philippines Affected by the Current COVID-19 Situation?
Basics of BPO Outsourcing For SMEs
What are KPIs and How to Use Them for Better Results?
The BPO Philippines provides several metrics to determine the growth and development of a company. The small and medium enterprises (SMEs) benefit the most from these statistics. They can do an adjustment based on the information given by their call center partner. It is an efficient way to plan all your business strategies.
Every business owner wants to make sure that they are spending their money right. Putting a fund for outsourcing is a critical move for SMEs. They don't have the luxury of the Fortune 500 companies to experiment with outsourcing. Start-up businesses are expecting a positive result every time they are investing.
The turnaround time for every expense is important for SMEs. They don't want their money to get stuck in just one investment. That is why setting a deadline to achieve a goal is also an important metric to consider. 
One of these metrics is the key performance indicator (KPI). It is a measurable value that shows a company's success. It also monitors progress of your growth based on the business objectives. 
Organizations use KPIs at different levels to calculate their business strategies. Top-tier KPIs focus on the overall performance of the strategy. Meanwhile, low-level KPIs focus on the departments' performance in terms of productivity.
With this in mind, let us take a look at the significance of having a KPI in outsourcing. Besides that, we will check how the BPO Philippines set KPIs for their business partners.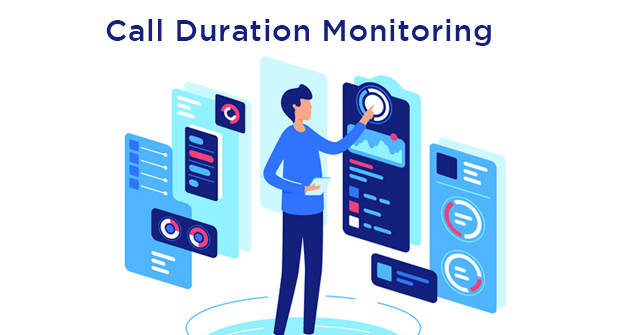 What Are Some of the KPIs in the Call Center Philippines
Of course, there are no definite KPIs for all businesses. Different industries require different metrics. With this in mind, here are some of the key point indicators applicable in BPO Philippines.
Call Answer Time
This measures how fast an agent can answer a customer's inquiry. The average answering time for inbound call centers is within 28 seconds. On top of that, they should also answer 80% of phone calls within 20 seconds.
Call Hold Time
An average customer can stay on hold for 1 minute and 55 seconds after they hang up. Majority will not call back anymore and will look for another company. That is why it is important to set this KPI too. This will greatly improve the quality of your customer service.
Call Abandonment Rate
There is a connection between call answer time and call abandonment rate. Your customers have a tendency to abandon the call if they wait for too long for someone to answer. You can measure your abandonment by dividing the number of abandoned calls by the total number of calls.
First Call Resolution
This measures the ability of agents to solve customer's issue during the first call they make. The average first call resolution rate should be at 74%. However, it is not all the same for every industry. Some require a follow-up call to supply particular information. Therefore, the first call resolution rate might be lower.
Query's Duration
It determines how long a customers' inquiry can stay on que. Some issues need to address quickly as it will greatly affect your business operations. Therefore, it is important to set a reasonable resolution time for your customers' feedback.
Call Frequency
It determines how many times a customer calls regarding a particular issue. It also allows you to identify if agents are giving necessary responses towards your clients' inquiry. Besides that, this metric can point out frequent issues on your service on product. That way you can formulate a remedy on these problems.
Escalation Rate
It calculates the number of times an agent forwards an inquiry to higher-ups. Your KPIs should limit the escalation rate as you want to solve any issues right away. Escalating any problems means the customer is already upset with the situation.
Importance of KPI in Inhouse Call Center Philippines
Measuring the agent's performance against the KPI is essential to the outsourcing process. The BPO Philippines can measure KPI based on quality and cost of service. The shared risk between the outsourcing company and the BPO provides assurance on both parties. Let us check some of the importance of having key performance indicators.
KPI Helps to Motivate Employees
Company's tradition is important in every workplace. A culture that supports and motivates your people on why they should strive for. For this reason, having a KPI can be about acknowledging your agents' hard work. It also gives them a sense of accountability and responsibility. As a result, they will feel more involved in the company's growth.
You can set different KPI for your employees. For example, they should have a low monthly escalation rate. As a response, they will feel more responsible to solve every customers' issue on their own. KPI is their way to recognize that they made a great contribution to your business.
As your business develops, so as the amount of achievements you can do. Overall success may overshadow individual efforts. However, if you have a KPI to track, your agents will always have something to look forward to.
Monitor the Company's Stability
KPI allows you to determine if your business is in the right path. It monitors the stability of your operation. These metrics measure how well your company's service function for your customer.
There are many ways to measure your company's stability. For example, you need to monitor how well your agents are performing. If your call center average handling time is higher than your KPI then there's something wrong with the operations. 
A good AHT benchmark depends on the industry. Average call duration in telecommunication business is 8 minutes and 30 seconds. Meanwhile, AHT for financial and IT services should be below 4 minutes and 45 seconds. These indicators will surely warn you if there is something going on in your business.
Measure Progress From Time to Time
As stated, KPI provides a path of success for you employees. This is also applicable in the overall effort of your company. Monthly reports are essential to measure if you are achieving your end goal.
For example, if you set a target annual profit then you might want to check if it is achievable as months go by. If not then that is the time to make some adjustments to somehow hit your desirable goal.
Success will not happen overnight. It is important that you know where you are going and how soon you can get there. These indicators will help you determine what goal is achievable over a period of time.
Make Necessary Changes
KPI is not just about monitoring your success. It can also determine the weak points in your business. You can set your KPI to determine which part of your operation is the least productive. Therefore, you can make necessary adjustments in order to improve your service. 
In some situations, your service quality may suffer because of long query duration. As such, you may want to improve it by providing fast and quick resolution to these problems. These innovations will greatly impact your customers' impression towards your company. Your clients will praise you for your ability to quickly adapt with their demands.
There might be some KPIs that you will not achieve. And that is okay as long as you know how to work your way around it. Analyzing the problem using the information from your KPI will greatly help you to provide resolution.
Analyzing Patterns and Customers' Behaviour
KPIs present a lot of data to analyze. Most of it is useful especially in creating a business persona for your customer. Other times, these metrics will provide you information that you didn't expect from your consumers.
For example, in the retail industry, you may encounter data that tells you that your customers usually inquire about a particular product. As such, you may want to ride on this trend and highlight that product further. You can also interpret it in the other way by trying to improve the visibility of those least popular products.
There are many ways to interpret any customer's information. All you have to do is to make sure that it is still connected with your goal objective. If your target is more profit then check KPIs about popular trends. Meanwhile if your target is better customer service then analyze the usual issue of your customers and create ways to better resolve it.
How to Choose the Right KPI for your Business
Clearly, businesses have their respective way to measure their success and how they define their own KPIs. The general rule in choosing KPIs are the following:
Establishment of clear and defined business processes
Set and define the requirements of each business process
Set measurements for quantitative and qualitative respectively
Outsourcing Companies in the Philippines for SMEs
The BPO Philippines is a great destination for your business. If you are looking for an outsourcing partner to help you set up your KPIs then go to Magellan Solutions. We have 17 years of experience in assisting small and medium enterprises in their progress.
Some of our services includes:
We love tracking your progress. Our Business Development Manager is ready to assist you with all of your outsourcing inquiries. We will set a KPI that will fit for your business operations too.
Our pricing is very flexible too. We will set the price depending on the service you need. No minimum number of seats required.
We take pride in helping SMEs with their development. Contact us today and get a free 60-minute call center consultation. Please fill out the contact form below.
TALK TO US!
Contact us today for more information.