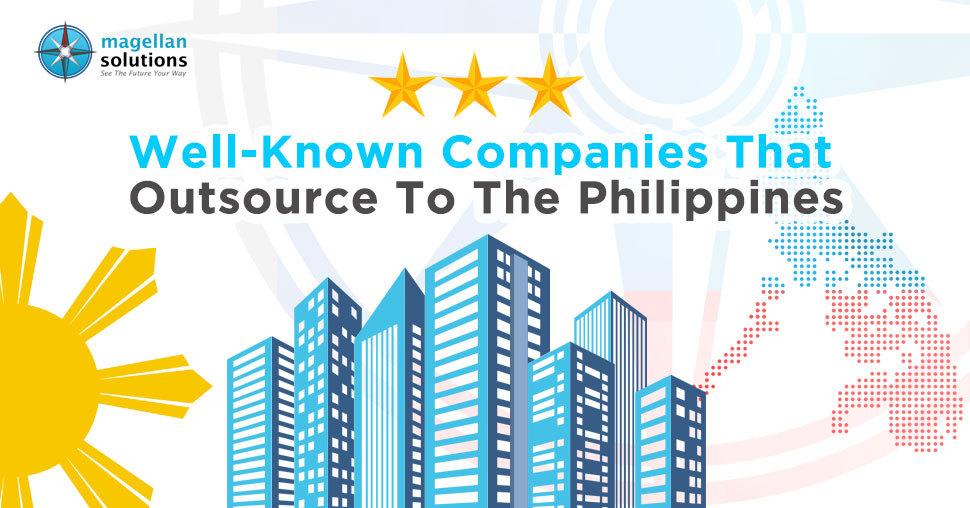 Companies that outsource to Philippines benefit from its wide range of call center and back office services. With over 800 BPO companies, around 1.5 million freelancers, favorable laws, an efficient labor market rate, and a huge talent pool, the country has positioned itself as one of the largest outsourcing destinations in the world.
Because of its best value services, it does not only cater to small businesses and startups but even to the key players in the industry.
Businesses from the United States, the United Kingdom, and Australia are the biggest clients of most outsourcing companies in the Philippines. In most cases, they outsource contact center services, software development, and other back office tasks.
Why did they choose the Philippines and what are the services they outsourced? Check this list of companies that outsource to Philippines:
Slack
This application has been launched in the year 2013 by four talented people. But before the official launching of the product, they relied first on an outsourced design firm for the beta testing of the application's copy and design. This smart move allowed them to gather essential feedback which later helped them to create a tool and give it a unique personality.
Citi
Citi is one of the many US companies that outsource in the Philippines. As a leading global bank, Citi has been outsourcing its tech operations since 1992. Along with Poland and India, the Philippines also provides IT-related services to this financial giant. Citi's operations in the country — within the firm's operations and under the BPO setup — can be attributed  to the Philippines' "sound macroeconomic fundamentals and skilled workforce."
Basecamp
In the beginning, only a team of four people work on the development and management of this project management tool. As the company got bigger, they began to experience problems with organization and client work. Despite delivering an exemplary product to customers, their internal process was in a total mess.
To solve this, Basecamp hired remote employees all over the world. These outsourced workers work on keeping up the company image, organize processes, and ensure that the product stands out in the market.
AT&T
AT&T is one of the biggest outsourcers in the Philippines, employing thousands of Filipino workers. As a multinational telecommunications company, it subcontracts its customer service and technical support.
WhatsApp
WhatsApp started as a small firm with around 35 employees. Nowadays, the application is now one of the world's most popular chat apps. It eventually got sold to Facebook for $19 billion.
Google
The in-house employees of Google work at Mountain View, California. However, the people who enjoy Google's employment benefits are not confined to those who work there.
For years, Google has outsourced work to remote employees and saw wonderful benefits. The company outsources everything development, IT work, email support for AdWords, and virtual assistants. Aside from this, the company also does not discriminate on the people that they hire.
In the year 2011, the company has more than 1 thousand representatives from sixty different countries that handle more than 10 thousand calls every week.
AXA Insurance
A French multinational provider of insurance and various financial services, AXA outsourced to a Philippine-based BPO company to improve its learning program.
Through outsourcing, they were able to decrease onboarding time and enhance the feedback of their trainees.
AccorHotels
As the largest hospitality company in Europe, Accor outsourced some functions to transition to digital in moderating and developing their online reputation.
Skype
Skype outsourced the back-end development of their application to three developers from Estonia. Eventually, the company brought in the developers as their partners. Skype originated in Denmark.
TransferWise
The company has some independent workers in charge of engineering. They hire Estonian and Ukrainian developers because of the cheap offshoring and their great talent. Transferwire originated in London.
Canva
Canva, a popular online design platform, started with a small team in 2012. Two years after, the Sydney team expanded their operations to the Philippines with six offshore employees.
Today, the Manila team has over 60 employees specializing in graphic designing, customer support, accounting, and many more! The country manager of Canva Philippines mentioned that Filipino artists made 99% of the over 50,000 templates available on their site.
Wyndham Destinations
The Wyndham Destinations Asia Pacific started with a staff leasing business arrangement model in Clark, Pampanga — one of the top BPO locations in the Philippines.
With five employees in 2016, it grew to more than 300 staff in the present working on fields such as accounts payable, corporate marketing, information technology, human resources, and many more.
Because of its success, they even opened their own captive center. According to Barry Robison, the president and managing director of Wyndham Vacation Clubs-International Operations, they chose Clark "because of the talented and multilingual professionals, thriving business landscape, minimal congestion, and well-connected public transport system it offers."

From Call Center To High-Level BPO Services
Outsourcing to the Philippines started with call centers. With the looming threat of automation, many BPO companies have begun to transition into high-level tasks.
The BPO industry in the Philippines will continue to deliver high-quality global service to companies of all sizes. While voice operations are not going to die down anytime soon, you should expect to witness a rise in specialized outsourcing services.
Hunger for growth is the main driver why these companies outsource to Philippines.
Get a free 60-minute phone consultation with one of our business development officers! Fill out the form below to secure your schedule.
TALK TO US!
Contact us today for more information.