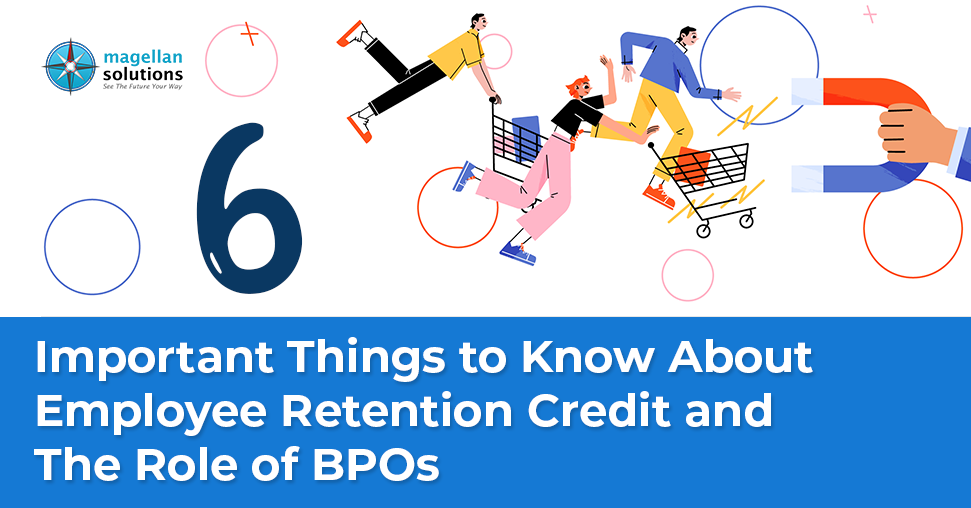 Employee Retention Credit: 6 Important Things You Need to Know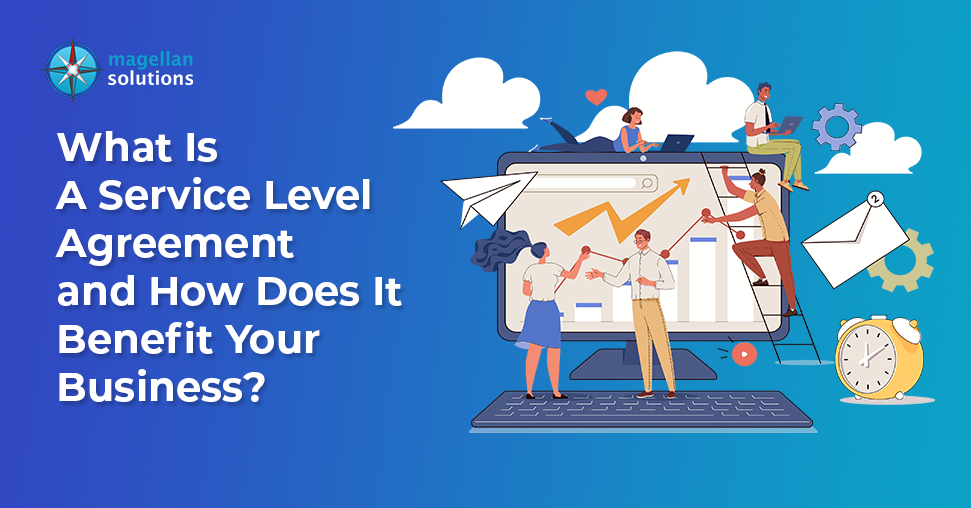 What Is A Service Level Agreement and How Does It Benefit Your Business?
A CRM virtual assistant (VA) extends the customer service team, which handles routine client tasks. Keeping track of everything can be challenging. That's why there are CRM systems that can help businesses organize tasks and focus on other core competencies. 
Before digital marketing evolved, performing daily tasks, gathering data, and generating leads had been time-consuming for marketers. Those tasks added to the employees' pile of work, which hindered them from focusing on their other core businesses. Adopting customer relationship management (CRM) systems in the industry has been a game changer for employees. 
A CRM VA's duties are not limited to handling customer support. CRM virtual assistants can manage your customers' digital files, schedules, appointments, business leads, data management, etc. 
A practical CRM virtual assistant helps you understand your customers' needs, which is essential for customer relations. CRM systems pose an opportunity for every business to grow if executed correctly. 
This article will discuss a CRM virtual assistant and its benefits, making it a groundbreaking tool for businesses.
What is a CRM Virtual Assistant?
A CRM virtual assistant can manage the customers' business leads, requests, and schedules and accomplish business deals that can lead to transactions. A CRM VA is like a jack-of-all-trade assistant. They can monitor, store, and organize everything needed in your business. 
A CRM virtual assistant addresses the need for accurate, timely, data-driven decision-making for customer success. They cover all essential CRM processes, including lead generation, relationship management, customer engagement, and sales enablement. 
A CRM virtual assistant does more than just marketing tasks. Additionally, a traditional virtual assistant doesn't operate as an intermediary between you and customers with whom you have no direct relationship—instead, traditional VAs complete work on clients' behalf.
Benefits of CRM Virtual Assistant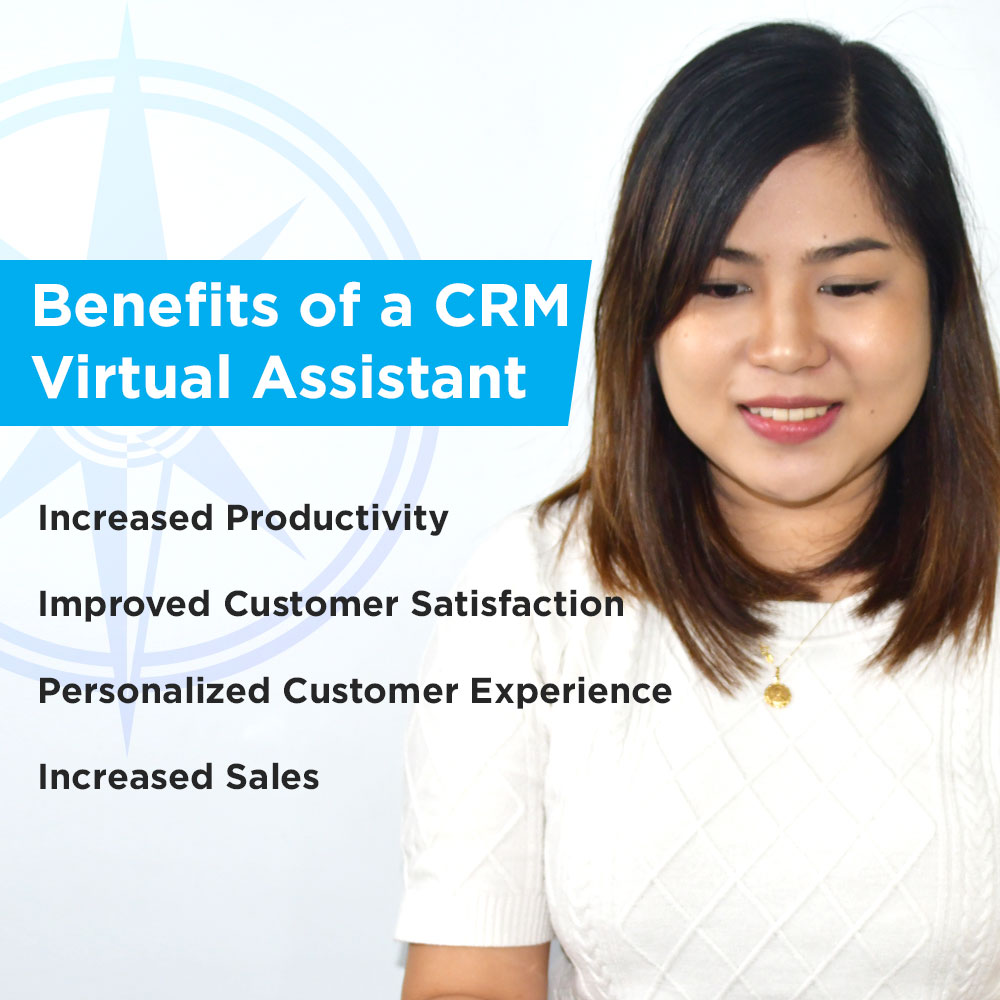 Source: Magellan Solutions
Below are some benefits of incorporating a CRM virtual assistant into your business. 
1. Increased productivity
Every employee is swamped with workloads. A CRM virtual assistant will benefit every member by allowing them to focus on their core tasks and be proactive. 
2. Improved customer satisfaction
CRM virtual assistants can immediately attend to every customer's needs with the help of software and tools. This improves customer satisfaction since the clients are served whenever they need the CRM virtual assistant's attention or support. 
3. Personalized customer experience
The extreme level of personalization offered by CRM virtual assistants allows them to adjust to the needs of each user. Using a CRM virtual assistant can help interact with clients without feeling like they are being marketed to. They are accommodating since they can answer queries and resolve issues satisfactorily. 
4. Increased sales
CRM virtual assistants can do marketing tasks such as building lead databases, cold outreach, and lead research. 
You will have more success converting leads since a CRM virtual assistant can concentrate solely on acquiring information. 
How does a CRM Virtual Assistant work?
A CRM virtual assistant carries out various activities related to managing your client accounts. They will assist in planning, optimizing, and sustaining a successful CRM strategy. The duties of a CRM virtual assistant include CRM support, email management, industry research, data compilation, and business proposal creation. 
A CRM tool can replace all applications used for task organization and streamline everything into one place. CRM systems can do so much for your business or clients without problems with disorganized tasks. 
A CRM virtual assistant is like a chatbot but with data science, augmented and virtual reality, and next-generation analytics. 
Artificial intelligence (AI) can rapidly and efficiently process massive data. 
By 2024, more than 8 billion digital voice assistants will be used globally, according to Statista. Virtual assistants quickly become popular as businesses and consumers adopt new technologies to boost productivity and convenience.
CRM virtual assistants can also perform data analysis and prepare reports needed. Virtual assistant skills also include collecting, examining, and presenting data intelligibly. The CRM virtual assistant can use available information to sort out data. 
Automation works well for addressing tedious manual operations and repetitive activities. When used correctly, CRM virtual assistants can take advantage of providing more excellent services and expanding their clientele. 
Implementing a CRM Virtual Assistant
Steps to Implement a CRM Virtual Assistant
You must follow these procedures if you want to integrate CRM virtual assistants successfully: 
Define needs and serve clients well. 

Find the resources these CRM virtual assistants will need, such as quality training materials, videos, and tools. It is essential to pick the right CRM tool to incorporate your business needs. 

Identify the process for developing and distributing your first assignments to CRM virtual assistants.

Provide your CRM virtual assistant with password-protected access to your CRM data.

Establish a dashboard so that they can quickly keep track of everything, including leads, customers, sales cycles, notes, etc.

Make sure you spend time cultivating your customer relationship while finding growth opportunities. 

Develop specialized skills for finding new leads.
Choosing the Right CRM Virtual Assistant
INTERPERSONAL SKILLS ARE NECESSARY since CRM virtual assistants work closely with management, customers, and the marketing and sales teams. The careful attention to detail required for CRM data management is essential. CRM virtual assistants' skills must also include strong problem-solving abilities. 
A CRM virtual assistant can help with marketing and office work. The CRM virtual assistant's customer service, project, and time management experience is helpful as it allows the user to manage various tasks. They must be exceptionally good with people, flexible, and, most importantly, responsive and considerate.
CRM virtual assistants pay close attention to detail and oversee accomplishing tasks on schedule. A CRM virtual assistant may supervise the company's customer service, database management, and sales process.
Best practices for using CRM Virtual Assistant
The best product or service in the world won't help your small business survive without a loyal customer base. Small businesses must invest in sound CRM systems to maintain strong client relationships. 
Before you involve these CRM virtual assistants, thoroughly understand how to use them. Utilizing a CRM virtual assistant puts you one step ahead of your competition in the ever-evolving world of technology.
A CRM virtual assistant's key advantage is its ability to interface with your sales pipeline and report to your CRM software. Instruct them to specialize in any field and have access to their help for the rest of your career.
CRMs that Virtual Assistants are Familiar With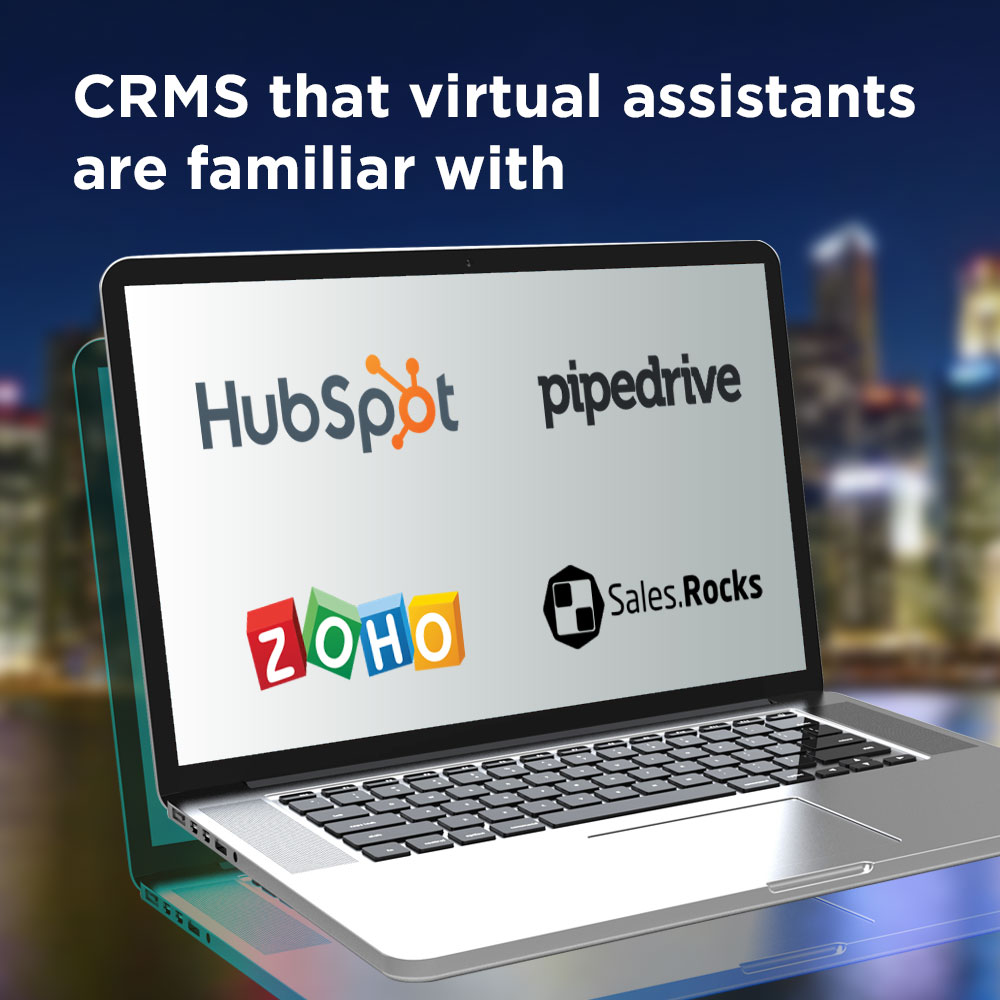 Source: Magellan Solutions
While many CRMs are built for various niches, we listed the most common CRMs Virtual Assistants are generally familiar with. Many have add-ons, such as customer experience management and social media management.  
1. Hubspot
HubSpot CRM is one of the internet's most well-known and commonly utilized customer relationship management tools.
To give their customers the most incredible possible experiences, HubSpot users may integrate their efforts into customer service, sales, and marketing. All the essential information about communication with your prospects and clients can be organized.
HubSpot CRM tracks communication and performance on social media, giving a single dashboard view of team member activity. 
All your deal statuses, contacts, and messages are easily accessible with just one click, leading to easier business decisions. Business owners can remain on top of business relations and never miss a significant lead to increase customer satisfaction.
2. Pipedrive
Pipedrive is a CRM that acts as a database and follows a process to guarantee customer management. CRM software provides several features that make it easier for the company to implement its marketing strategy.
Pipedrive also serves as a tool for marketing the company's products to clients. Sending leads to possible links is how this is accomplished.
Pipedrive generates leads by analyzing user behavior. The CRM will then use this data to streamline the sales process. Pipedrive uses this to improve customer relationships and store them in the database. 
3. Zoho CRM
You can use the various tools and features integrated into Zoho CRM by the demands of your business. One of its significant advantages is combining numerous tools that aren't inherently complementary to its use.
Zoho CRM is a powerful tool for closing deals, managing business data, and collaborating with coworkers. It offers tailored CRM solutions, making it a popular choice. Zoho CRM quickly solves complex business problems. 
Zoho CRM features:
You have many alternatives for sales tools with Zoho CRM, and you can comfortably complete every task linked to sales.

You can create custom solutions for your business needs without much coding using Zoho CRM's developer platform.

Users of Zoho CRM can design flowcharts that, depending on the response, will choose the next stage in the customer journey.

With the help of Zoho CRM, you can combine all of your communication channels onto one platform, streamlining the lead-generation process.

You can use the SPM tool in Zoho CRM to track your employees' performance and set goals for them to work toward.

With Canvas Design Studio's help, Zoho CRM users can customize their tabs, menu bar, and homepage.
4. Sales. rocks
By providing users with access to the most recent business contact database, Sales.Rocks streamline data-driven processes. Sales.Rocks users can boost conversion at each stage of the customer journey. It integrates many tools to give entire sales and marketing teams a complete automation platform and streamline their daily tasks.
Sales.rocks organizes emails and call lists into several segments that keep data organized. Sales.rocks automate outreach, provide contact profiles, and fill pipelines. 
Users can surpass their sales goals with precise information and access to direct contact information. Sales and marketing professionals may easily connect with the proper people using the data provided by the contact search module. Immediate lead exporting to a CRM allows lead organization without the tedious manual import process.
Wrapping it up
A CRM helps you develop customer relationships, collect leads, and organize their demands. Through this tool, you'll better understand your customers' needs. You can also anticipate their needs and learn how to shorten the sales cycle.
The CRM virtual assistant should be utilized as such because it is a crucial part of a productive sales team. Get a CRM virtual assistant to improve your company's operations and sales cycle efficiency.
Simply by analyzing, listening, and using your information, these CRM virtual assistants can simplify duties remotely or while you're away. They care for your customer service needs, freeing you to concentrate on what matters most – expanding your business!
FAQs
What is a CRM Virtual Assistant?

How does a CRM Virtual Assistant work?

What are the benefits of a CRM Virtual Assistant?

How can I implement a CRM Virtual Assistant?

What should I consider when choosing a CRM Virtual Assistant?
MAGELLAN SOLUTIONS CAN HELP YOUR BUSINESS ACHIEVE ITS OPTIMAL RESULTS
Now is the time to get a CRM virtual assistant and reach your business goals. 
Magellan Solutions can help you with your CRM virtual assistant needs at a lower cost without compromising quality. 
With more than a decade of expertise in the field, we take great pride in offering only top-notch call center services. On top of that, we are an ISO-certified and HIPAA-compliant outsourcing company. We provide a great variety of quality outsourced business solutions. 
Give us a call, and let us discuss your business needs. 
TALK TO US!
Contact us today for more information.