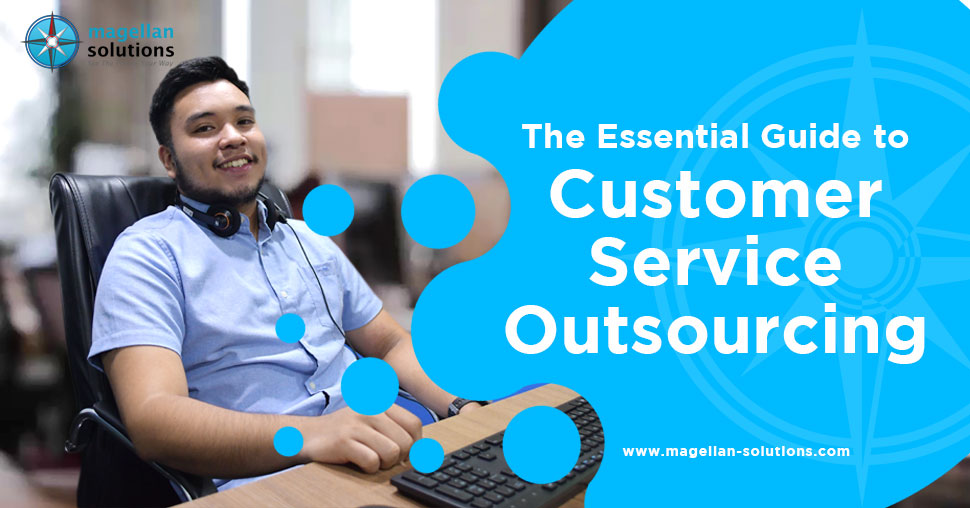 Customer service outsourcing help in responding immediately to your customers. So you do not have to worry about losing money on unattended customers. Regardless of the channel and the type of customer service you need, whether it is voice or non-voice function, a contact center with a customer service orientation is the way to go! 
Doing customer service may seem easy to some people, but it is in fact a bit exhausting as you need to face different types of clients and their moods from time to time.
But no matter how tough it is, you still you need to deal with them and address all of their concerns as customer experience is one of the major factors that may affect the growth of a business. In fact, based on a survey commissioned by RightNow and conducted by Harris Interactive, 73% of consumers trust a brand that has friendly customer service representatives. It is for this reason that companies invest in customer service. 
Businesses want to make their brand more reliable to people and we know that every business owner aims to make their venture grow through the most effective and cost-efficient approach available. Which is why most businesses choose to outsource customer service.
What To Expect From This Article?
This handy guide will help you decide if customer service outsourcing is the right choice for your business. Through this, you will learn about the following:
Ready to discover more? Let's start with an essential question.
What Is An Outsourced Customer Service?
Customer service outsourcing is a business approach of subcontracting a third-party company to handle your customer support services for both voice and non-voice operations. 
The call center provider you choose will be the one to get in touch with your clients for all their questions, concerns, and other inquiries about your products or services.
Advantages of Customer Service Outsourcing
Outsourcing customer service has its own share of advantages and here are some of the benefits:
Lower operational costs – This is one of the main reasons why most businesses choose to outsource rather than hiring their own staff. It helps you spend less as it allows you to have contract workers, which means that there is no need for you to provide an office space, materials to use, training sessions, employee benefits and many more. 
Scale up your business – Reduce repetitive tasks of answering the same inquiries and trying to resolve issues over and over again. Scale up your business by making your people do the core functions of your business and let the experts do the rest when you outsource customer support services.
Grow your support coverage – Every call is an opportunity to create a great impression to customers. Never miss a single call again with customer service outsourcing. Increase your coverage with round-the-clock services. You can also get multilingual support that can communicate to consumers effectively to increase the geographical reach of your business. 
Increase customer satisfaction – Achieve a high level of client satisfaction with the help of specialists in customer service. The more happy and contented customers you get, the higher your business grows. When you give them a one of a kind of experience, they will surely come back for more and would recommend you to their relatives, friends & colleagues.
Disadvantages of Customer Service Outsourcing
If outsourcing customer service has advantages, there are also disadvantages, like any other thing that may discourage you from outsourcing and here are some of it:
Possibility to decrease customer satisfaction – We cannot deny that it is possible to decrease the level of customer satisfaction due to outsourcing. One factor that may cause this is the linguistic and cultural barriers that your clients may experience. This is why you should be particular with the language to use and be very careful in choosing the best contact center fit for your needs. One that is reasonably priced yet delivers high quality work and result.
Lack of business knowledge – Every company has their own distinct culture that the staff from the third-party will never know and understand unless they experience it first-hand. You may provide them with a handbook or give them a glimpse of what your company is like, yet it is always best to make people face it themselves.
Security and privacy concerns – You need to be always careful in choosing a company to entrust your business, especially your important information. Always double check if the venture is trustworthy and if it is ISO 27001 certified to guarantee the safety of all your details.
Always keep in mind that when deciding, never be discouraged easily by a few cons. You need to measure the weight of benefits first to make sure that you are choosing the right thing for your business.
Outsourced Customer Service Channels
In doing customer service, contact center providers use the following channels to deliver a more effective result and create a higher level of customer experience:
Live chat support – One of the most preferred channels by customers in which a customer visiting your website, simply needs to click the "Live Chat" button to start a conversation with an agent if they have inquiries and concerns. It has a satisfaction rate of 73% based on a survey by eDigitalResearch as it boosts the confidence of clients to do business with you knowing that they can get immediate help if needed.
Live phone support – A valuable and one of the most powerful channels for an effective customer experience that is best for immediate concerns of consumers. It is done through phone conversations with voice support team who are trained with the proper tone, speaking skills, and etiquette to handle clients well.
Email support – Up to this date, it is still one of the major channels for consumers to get in touch with businesses and vice versa as based on a research by the Northridge Group, 269 billion emails are being sent daily. Through this, you can target both potential and existing customers by simply sending them an email and wait for their replies.
Social media support – This is an integral part of customer service where responses are quick since a huge percent of people spend their extra time browsing online using various social media platforms. Some of the widely used social media sites today are Facebook, Instagram, and Twitter. It is here where you can easily reach out and get in touch to every type of your customer from different generations, social status, and many more. 
Mobile App – Customers find it easier to contact you if you provide a way for them to message you directly without having to leave the mobile app. The convenience they will experience will help create a good impression to your business.
Software Commonly Used For Customer Service
Contact center providers use various software for a good flow of their work and effective results. Here are some of the software in which they have extensive experience:
Bria – It is a contact management tool that helps individuals and businesses enhance their communication system. It allows users to get in touch with their clients through voice and video calls as well as instant messages. It also offers chat rooms, which allow users to conduct meetings and conferences online.
Five9 – Hassle-free and eliminates the expense of traditional on-premise contact centers. It allows agents to log in anywhere as long as they have a computer, a headset, and a good internet connection. No matter what channel your clients prefer, whether it is through phone, web, chat, email, video, or social media, Five9 got you covered! 
FreshDesk – Some companies around the world prefer to use this as they can provide multi-channel support and streamline processes. It also helps make agents more productive through its automation and game mechanics.
RingCentral – It transforms your desktop into a call controller with an array of features and options. It helps agents do various activities such as make and answer calls on your computer, manage and control calls, ensure high-quality sound for your calls, record calls with the softphone, and intercept callers leaving messages.
ViciDialer – It has full-featured predictive dialer and can act as an ACD for inbound calls as well as emails and website chat messages from consumers. Like Five9, it also allows you to log in anywhere you want as long as you have the materials needed. There are also 16 languages available and has an option to make your own translations.
Zendesk – This software allows you to connect with your clients using one easy to use platform. This tool makes it easier for users to keep track of conversations and solve issues of the customers.
How Can Outsourcing Customer Service Increase Profits?
Considering that a lot of companies nowadays outsource some of their business functions to third-parties, particularly customer service, we can already say that it indeed helps increase their profits as businesses will not invest in something that they know they will not benefit in the first place. But how can it increase your profits? Here are some of the ways:
Extra work may sometimes distract your people from their main goal.

Outsourcing allows your in-house employees to focus their valuable time on growing and developing your business

than doing extra roles that are not a part of their core function.

Leave your customer service processes to the experts. With their help, you can provide round-the-clock support even during the holidays to your clients at an affordable price. Contact center providers are dedicated to giving professional treatment to customers and they know how to handle inquiries and concerns in every angle. They will surely make your brand more accessible through building a positive customer experience.

You can avoid capital investment through outsourcing. Get access to technology and systems without having to invest big time. You can also reduce stress and costs of hiring and training. When you found the right partner, they will

allow you to reserve capital for other growth-focused initiatives.
Remember that to guarantee return on investment, it is necessary for you to choose the best and most trustworthy contact service provider that offers effective customer service solutions.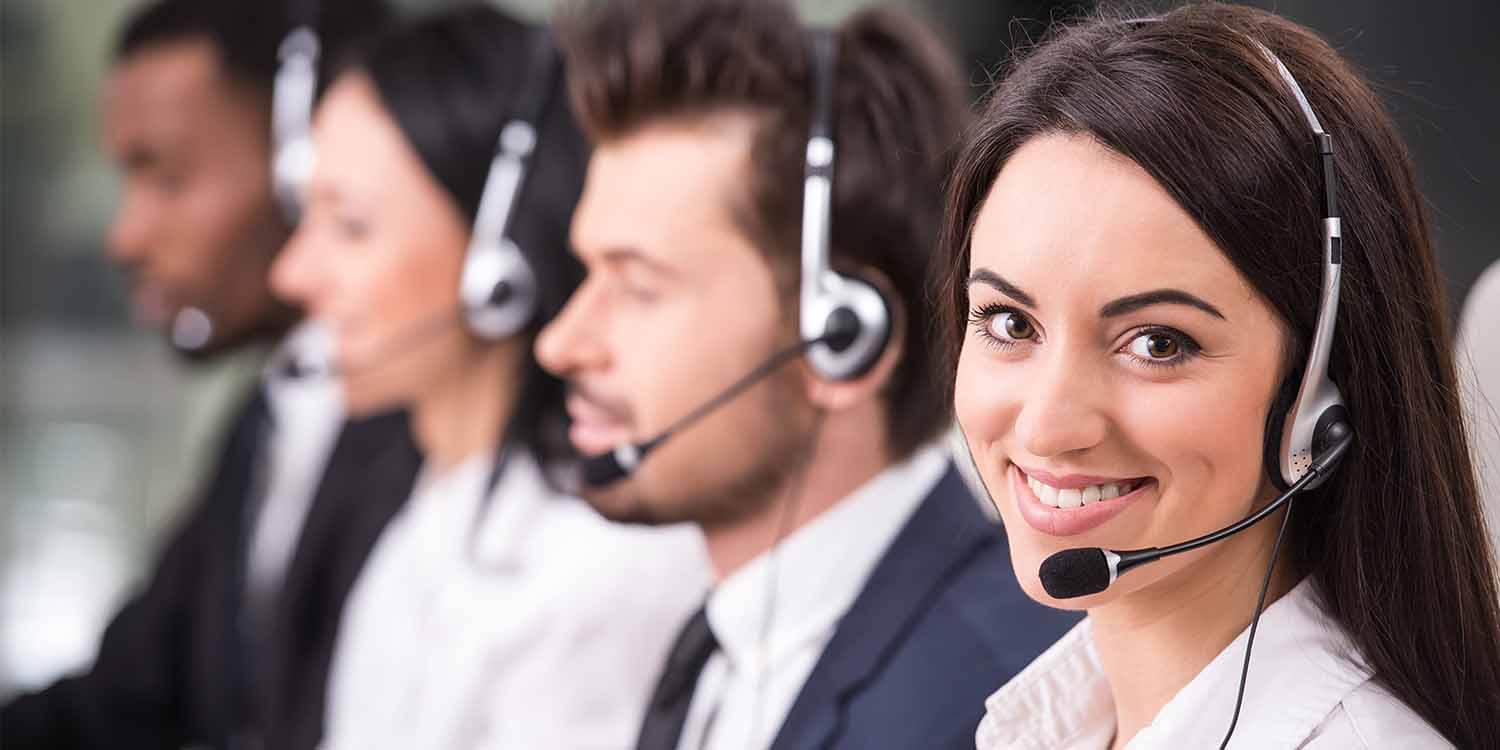 How Much Does Customer Service Outsourcing Cost?
If you think of it and the benefits it gives to businesses, most of the customer service that companies offer are reasonably priced. Commonly, the cost of this service is computed based on the following factors:
Number of seats – Identifying how many seats are required plays a huge factor in the pricing. Through this, customer service providers can also determine how many agents and materials are needed for the operation. 
Expertise of agents – Contact centers provide extensive training to their agents no matter if they are experienced or new to the industry. They all get equal treatment yet the more experienced and skilled agents are, the higher rates as well. 
Language of Communication – Expect that languages that are not common in the country where you choose to outsource has a higher rate than the local and the universal languages. It is because the demand in finding agents who can speak other foreign languages is high, which makes it quite difficult to find one.
Length of contract – How long will the contract run affects the price of the service. The longer the term of the contract, the more competitive the price is. The shorter, the higher rate you will get.
Labor market rate – The supply and demand for labor affects the price. Let's say that agents provide the supply while the employers for the demand, if the demand is higher than the supply, the rate during that time will be higher as well. Once the supply becomes higher than the demand, the rate will be lower.
The cost of customer service outsourcing is also affected by the existing laws regarding the services which are requested and other additional services such as business emergency plans, and many more.
How to Choose the Right Customer Service Provider
Providing a good customer service mirrors a good impression for your business. Pick the customer service provider that fits your requirements also the one that possesses the following qualities:
Engaged customer service representatives – A customer service provider must provide training sessions and guidance to their agents, including specifics of your business, to hone them to be great customer service representatives. These agents will be the one to connect with your customers, which is why it is important that they are good in their craft.
Quality assurance and monitoring – A good provider must have a dedicated quality assurance team who will regularly check and monitor calls to maintain the integrity and reliability of your brand.
Cloud-based call center software – Choose the one that has extensive experience in using various software that are necessary, such as but not limited to the software mentioned above. Since it is cloud-based, nothing will be lost.
Smooth Business Transition – This is one of the most important characteristics you should observe. They should streamline on-boarding process and guarantee a smooth transition from in-house to offshore.
Competitively Priced Services – One of the main reasons why companies choose to outsource is to save costs. You need to look out for the most cost-efficient solution that fit your budget and specific requirements without compromising the quality of service.
Is Outsourcing Customer Service A Good Idea?
Outsourcing people to handle your customer service is a good alternative to hiring a full-time support team. This is beneficial and an appealing solution, especially for startup companies.
If you are having doubts whether to outsource or not, think of it this way. Imagine your business with a limited number of staff and half of their time in the office will be spent in doing extra roles such as answering calls from clients or let's say you hired a person or a team dedicated to handle inquiries and concerns of consumers. Each of these people need training, benefits, their own space in the office and materials such as a computer and its accessories. What do you think will be the result? Big expenses and the core functions of your business will be sacrificed, right? But what if you outsource? Think of the result and the benefits it offers.
Businesses always need to consider the most cost-efficient yet effective approach, especially for small businesses. Outsourcing is a good idea as it will help you maximize your expenses and they guarantee return on investment.
Companies That Outsource Customer Service
Even well-known companies outsource their customer service to grow their business such as:
Google –  We all love this big company because of the incredible help it gives to us. Surely, at least once in your life, you experienced to use one of their products. They outsource virtual assistants, IT specialists, development, email support for AdWords, and many more. They had over 1,000 representatives, handling over 10,000 calls a week, from 60 countries back in 2011. 
Alibaba – It started as a small online company and now one of the world's global ecommerce sites. They outsource many projects in the US for their business to grow. 
Skype – You probably experienced using this online video chat once in your life. This company revolutionized the way businesses connect with their remote workers. They outsource their back-end development of the app, which helped make them what they are today— one of the most important business communication tools.
Outsourcing Customer Service In The Philippines
Businesses choose to outsource some of their operations to companies in third-world countries as they offer more competitive price as the labor cost is also lower than other countries. The one that they prefer the most is the Philippines.
Why?
Simply because Filipinos have natural accent that makes the way they speak more understandable to foreign customers. 
Moreover, the government is in full support to outsourcing companies and it is not a surprise to many as Filipinos are known for being hospitable, kind, and respectful, making them compassionate and courteous workers. Also, they are fluent in English as it is their second language, which makes them the best choice for some of the biggest corporations such as:
Customer Service Outsourcing Industry Today
Thinking of outsourcing your customer service? You are not alone as according to a study, 54% of companies utilize third-party support teams to connect and take care of customers' questions and inquiries.
The customer service industry before the 20th century was dependent on websites and IVRs, but companies today have learned to invest in real-time customer engagement that will allow them to get insights about their products and services and create new or improved products based on these issues. 
Outsourcing customer service is certainly great for clients when it comes to speed and convenience. Based on a Gartner survey, 89% of businesses compete through the level of customer experience they are able to deliver. Why not make your business standout by providing your customers with an unrivaled guidance and care they deserve when they have concerns or inquiries about your products or services? 
Always make sure that your business creates a good impact to clients as they say that customers are the lifeblood of a business. Take care of them and they will make your business grow. Outsource your customer service from one of the best contact center providers today.
TALK TO US!
Contact us today for more information.