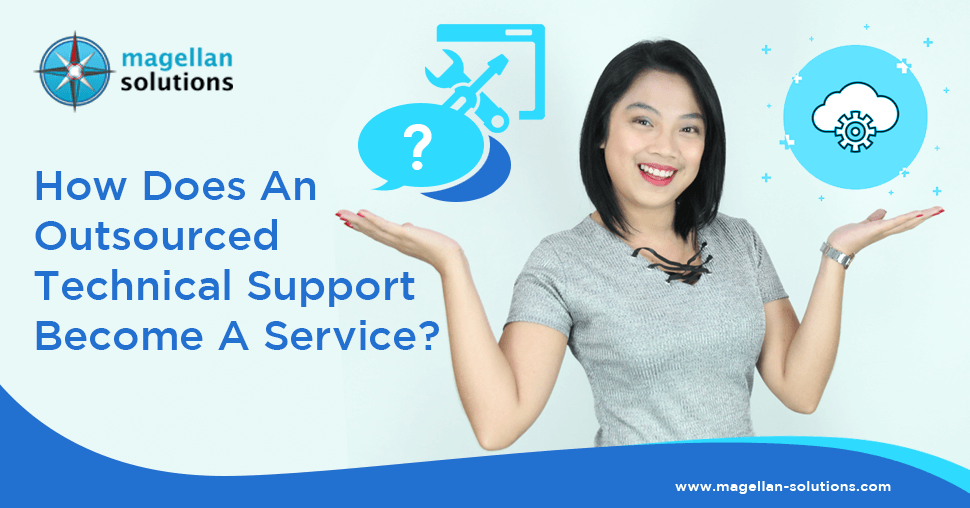 How Does An Outsourced Technical Support Become A Service?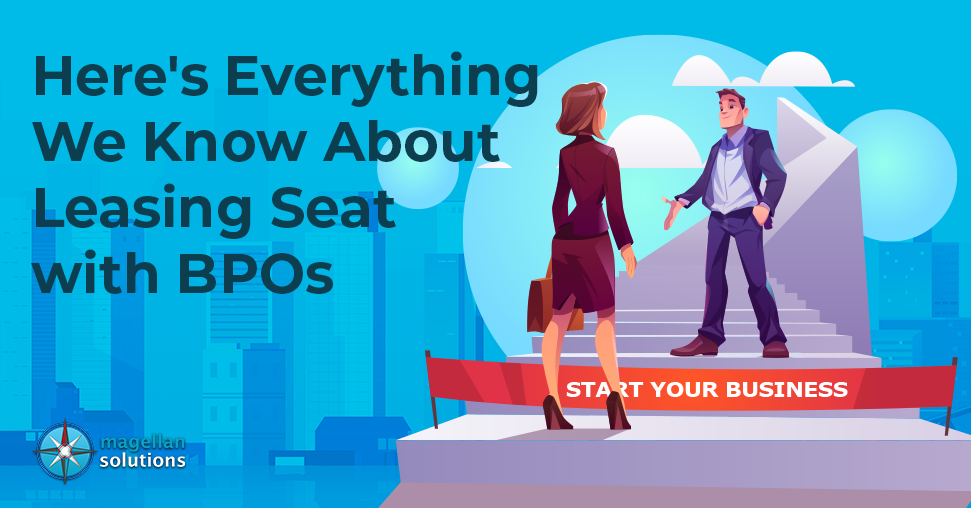 Here's Everything We Know About Seat Leasing with BPOs
Get ready to explore the ins and outs of customer service outsourcing. Dig on how it can supercharge your customer service efforts. Not to mention streamline your operations and catapult your business to new heights. From cost savings to round-the-clock support and everything in between, this guide has it all.

So, whether you're a startup looking to make a splash or an established business aiming to level up, grab your virtual passport. Let's embark on this thrilling journey to mastering outsourcing customer service. It's time to turn customer service into your secret weapon for success!

What Is an Outsourced Customer Service?

In simpler terms, customer service outsourcing means that instead of your company handling all the questions and issues from customers, you hire another company to do it for you. This other company, called a call center provider, will talk to your customers and help them with any questions or problems they have about what you sell.

So, rather than dealing with customer questions yourself, you let experts from the call center provider take care of it on your behalf. It's like having a helping hand to assist your customers, making their experience better, while you can focus on running your business.

Advantages Of Customer Service Outsourcing

Outsourcing customer service has its share of advantages, and here are some of the benefits:

Cost Savings. It helps you save money because you don't have to hire and maintain a full-time in-house team. You only pay for the services you need, like answering customer inquiries, without the additional costs of office space, training, and benefits.

Business Growth. Outsourcing frees up your team from repetitive tasks, like answering the same questions over and over. This allows your employees to focus on the core functions of your business while experts handle customer support.

Expanded Support. You can provide support around the clock and even reach a wider audience by offering services in multiple languages. This means you won't miss any customer inquiries and can attract more customers from different places.

Happy Customers. Customer service experts can create a great experience for your customers. Happy customers are more likely to return and recommend your business to others, leading to growth and success.

Disadvantages Of Customer Service Outsourcing

If outsourcing customer service has advantages, there are disadvantages, like any other thing, that may discourage you from outsourcing. Here are some of them:

Customer Satisfaction Risk.  Outsourcing can sometimes make customers less happy. This can happen because the people helping your customers might speak a different language or have a different culture. So, it's important to choose a contact center that speaks your language well and does a good job.

Lack of Knowing Your Business. The folks from the outsourcing company won't fully understand your company's culture unless they experience it themselves. Even if you give them a handbook or some information, it's not the same as being a part of your company.

Security and Privacy Worries. You have to be super careful when you pick a company to help with your business, especially when it comes to your important information. Always make sure the company is trustworthy and has ISO 27001 certification to keep your data safe.

Remember, don't let a few downsides discourage you. Weigh the benefits and drawbacks carefully to make the right choice for your business.

Outsourced Customer Service Channels

In doing customer service, contact center providers use the following channels to deliver a more effective result and create a higher level of customer experience:

This is like texting with a helper on a website. When you're on a website and see a "Live Chat" button, you can click it to talk to a real person who can answer your questions or solve problems. People really like this because they can get help right away.

This is when you call a company, and a friendly person on the other end of the line talks to you. They're trained to be polite and helpful. It's great for things you need to fix right away.

Email is like sending a digital letter. You write a message to a company, and they write back to you. It's a common way to get in touch, especially for things that aren't super urgent.

Nowadays, lots of people hang out on places like Facebook, Instagram, and Twitter. Companies are there too, and you can send them messages or leave comments. They usually reply pretty quickly because they know you're online.

If a company has an app, you can send them messages through it. It's handy because you don't have to leave the app to contact them, making it really convenient for you.

So, these are different ways you can talk to a company when you have questions or need help. It's all about making it easy for you to get the answers you need.

Software Commonly Used for Customer Service

Contact center providers use various software for a good flow of their work and effective results. Here are some of the software in which they have extensive experience:

Bria is a tool that helps people and businesses communicate better. It allows you to talk to your clients through voice and video calls and send instant messages. You can also have online meetings and conferences using chat rooms.

Five9 is a tool that makes running a contact center easy. Agents can work from anywhere as long as they have a computer, headset, and good internet. It lets clients contact you through various channels like phone, web, chat, email, video, or social media.

FreshDesk helps with customer support by managing messages from different channels. It makes support agents more efficient with automation and fun game elements.

RingCentral turns your computer into a call center hub. It helps agents make and answer calls, manage calls, ensure good sound quality, and record calls. You can also catch missed calls and messages.

ViciDialer is a tool with a predictive dialer. It's useful for both outbound and inbound calls, emails, and chats. Like Five9, you can use it from anywhere, and it supports many languages.

Zendesk is an easy-to-use platform that connects you with clients. It helps you keep track of conversations and resolve customer issues more efficiently. It's a handy tool for customer support.

How Can Outsourcing Customer Service Increase Profits?

In today's business world, many companies are outsourcing tasks like customer service to outside experts. This can help your business make more money in several ways:

Focus on What Matters. Sometimes, extra work can distract your employees from their main job. Outsourcing lets your in-house team concentrate on growing your business, rather than handling tasks that aren't their core responsibility.
Expert Customer Service. Leave customer service to the professionals. With their help, you can offer your customers support around the clock, even during holidays, without breaking the bank. These experts know how to handle customer inquiries and issues, improving your brand's accessibility and creating a positive customer experience.
Save Money. Outsourcing can help you avoid big upfront costs. You get access to technology and systems without a significant investment of time or money. It also reduces the hassle and expenses of hiring and training new staff. When you find the right partner, you can allocate your resources to other growth-focused initiatives.

Just remember, to ensure a good return on investment, it's crucial to pick a reliable contact service provider that offers effective customer service solutions. They'll be your trusted partner in delivering excellent customer support.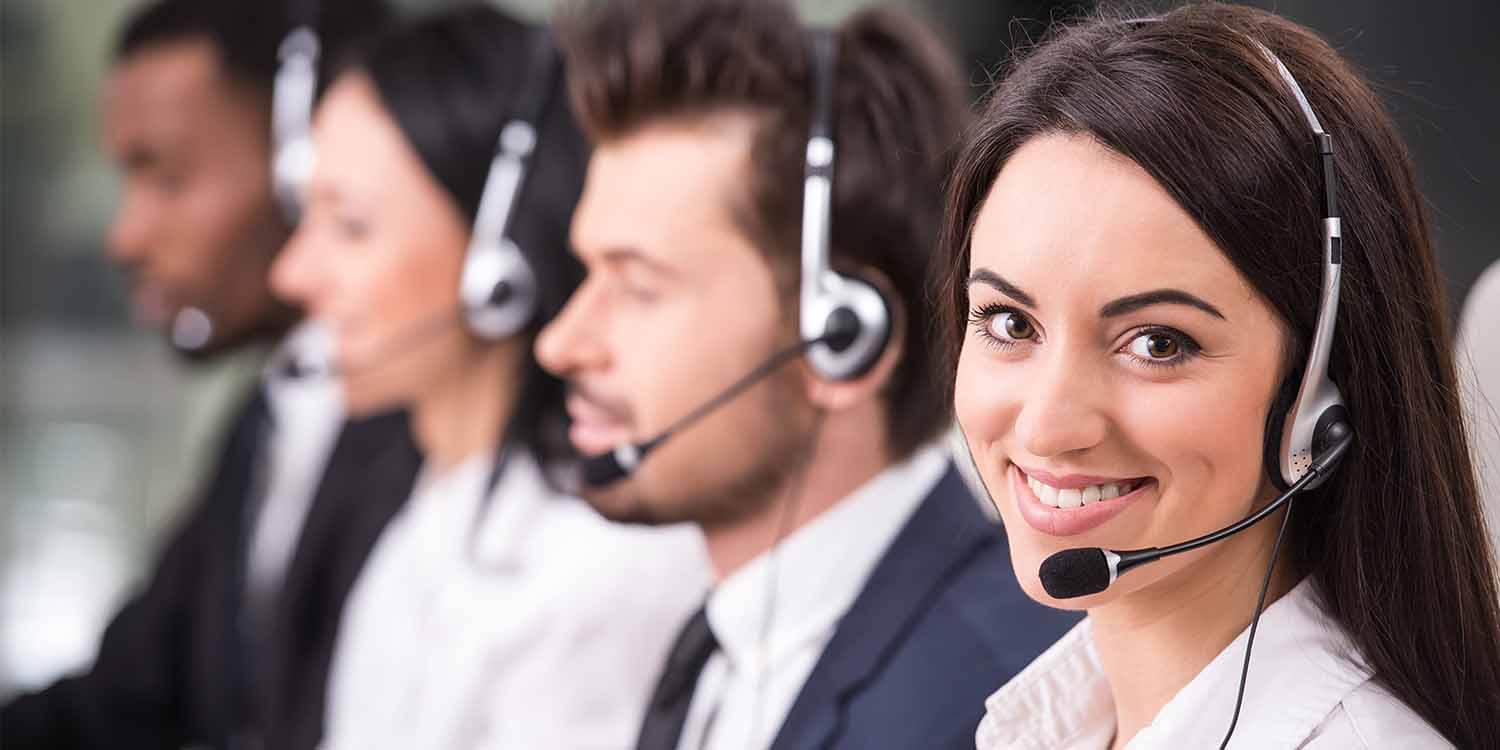 How Much Does Customer Service Outsourcing Cost?
Customer service companies usually offer reasonably priced services, and the cost is determined by a few key factors:
Number of Seats. The more customer service centers you need, the higher the cost. This helps them figure out how many agents and resources are required.
Agent Expertise. Customer service providers train their agents, but more experienced ones may cost more.
Language. If you need agents who speak less common languages, it can be pricier since finding these agents is tougher due to high demand.
Contract Length. Longer contracts often come with more competitive prices, while shorter ones might cost more.
Labor Market. Prices can vary based on supply and demand for agents. When demand is high, prices go up; when supply is high, prices drop.
Regulations. The cost can also be influenced by local laws and any extra services like emergency plans.
So, the price you pay for customer service outsourcing depends on these factors, but many providers offer reasonable rates.
How To Choose The Right Customer Service Provider
Providing good customer service mirrors a good impression for your business. Pick the customer service provider that fits your requirements and possesses the following qualities:
Training for Customer Service Reps
Look for a provider that invests in training their agents, teaching them the ins and outs of your business. This ensures that they can effectively connect with your customers and excel in their role.
Quality Assurance and Monitoring
A good provider should have a dedicated quality assurance team. They'll regularly check and monitor calls to maintain the integrity and reliability of your brand, ensuring customers receive top-notch service.
Cloud-Based Call Center Software
Opt for a provider experienced with a variety of necessary software, especially cloud-based solutions. This way, you won't lose any critical data, and operations can run smoothly.
Smooth Transition
A crucial aspect is a smooth transition from in-house to outsourcing. The right provider should streamline the onboarding process, making the shift hassle-free.
Cost-Effective Services
Since cost savings are a primary reason for outsourcing, find a provider that offers quality service within your budget. Look for competitive pricing to maximize your benefits.
By considering these factors, you can make an informed decision and choose a service provider that meets your business needs for outsourcing customer service.
Is Outsourcing Customer Service a Good Idea?
Outsourcing your customer service can be a savvy choice, particularly for startups. Picture managing a business with a small team that spends half their day handling customer calls and various tasks.
Now, contrast that with having a dedicated team or individual solely responsible for managing customer inquiries and concerns. Each in-house team member needs training, benefits, office space, and equipment like a computer.
The result? Significant expenses and a diversion from your core business functions, right?
But what if you consider outsourcing? It can lead to growth and numerous benefits.
For small businesses, especially, finding the most cost-effective yet effective approach is crucial. Outsourcing is a solid idea because it allows you to make the most of your budget while ensuring a return on investment. So, if you're wondering if outsourcing your customer service is a good idea, the answer is a resounding yes!
Outsourcing Customer Service In The Philippines
Some businesses outsource to third-world countries for cheaper labor costs. The one that they prefer the most is the Philippines.
Why?
Filipinos have a natural accent that makes speaking more understandable to foreign customers.
Additionally, the government provides complete support to outsourcing companies. It is no surprise to many that Filipinos are recognized for their hospitable, kind, and respectful nature. This makes them compassionate and courteous workers. Also, they are fluent in English as it is their second language, which makes them the best choice.
Top-Grade Customer Service Outsourcing Provider
Ready to explore outsourcing solutions that can supercharge your business? Look no further than Magellan!
Our expert team is ready to help you streamline operations, boost efficiency, and enhance customer satisfaction. Don't miss out on the opportunity to take your business to the next level with Magellan's top-notch outsourcing services.
Contact us now and let's embark on this exciting journey together!
TALK TO US!
Contact us today for more information.