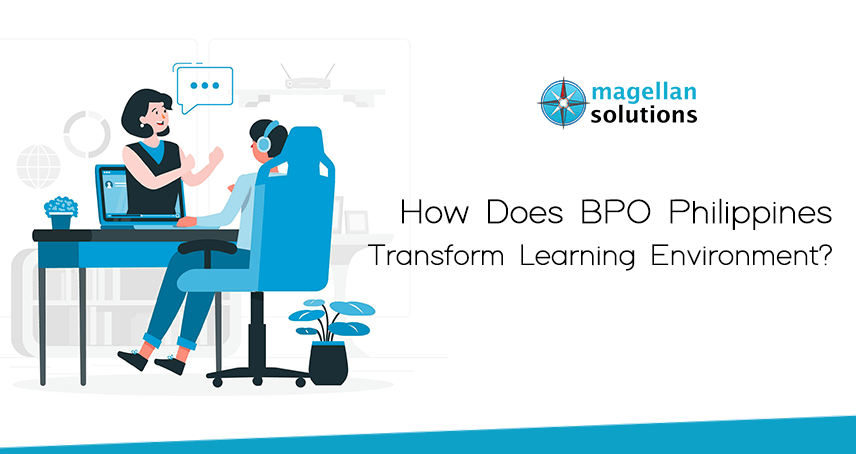 Amidst the pandemic, BPO Philippines is playing a vital role in education.
Most of us have grown up being taught the importance of education.
Children are the future of our world, making education crucial for them. Their knowledge is what's going to keep our world alive and flourishing.
But how can schools and universities sustain quality education amidst the Covid-19 pandemic?
The answer: BPO companies in the Philippines.
The Role BPO Philippines Plays in Education
Call centers and business process outsourcing industry in the Philippines have evolved over the last decade to become the front line for customer interaction in a variety of organizations. 
As a result, they play a critical role in the implementation of organizational strategy.
Call centers in education can help educational institutions in a variety of ways, from simply providing information to prospective students to fundraising, collecting survey data, and even providing instructional services.
The call center concept, in particular, can be an effective communication tool in distance education, allowing the institution to provide and improve service to students in many areas, including instruction.
Furthermore, there are three roles that BPO companies in Metro Manila plays in the education system:
Customer Service and Retention:
In business operations, call centers have become the primary point of contact with customers, serving as a means for the organization to build long-term relationships with individual customers and maintain customer satisfaction.
Customer satisfaction will almost always result in retention and word-of-mouth recommendations. Call centers can help create the same type of relationship in distance education. 
In the context of a university's service standards for processing applications, marking assignments, or answering calls and messages, call center staff serve as the student's consistent point of contact and advocate.
Direct Marketing:
A call center's support is increasingly viewed as a service that customers expect to be integrated with product offerings and accessible via phone and the Internet.
This interaction with the customer (in the case of online or distance education, a student) may result in opportunities to assist the student in selecting additional products (programs or courses) and services (e.g., advising, counseling, tutorial).
This is otherwise called Direct Marketing.
Source of management information and student or customer
feedback:
A call center that uses good software collects a lot of information about customers or students. 
This information is gathered through the analysis of call documentation data or by directly posing questions to the customer or student. 
Distance education institutions should prioritize data collection and analysis as a major call center goal.
Conclusion
Companies that outsource to Philippines agree that they are helpful in industry since it allows them to seamlessly connect students, teachers, parents and stakeholders.
Education BPO, with the help of technological advancements, have transformed the business world and the education sector.
Digital technology is upending educational processes that have been in place for centuries. 
The traditional classroom approach is changing to better prepare students to live, work, and thrive in an age of artificial intelligence, virtual reality, big data, and mobile technology.
Top BPO Company for the Education Institution
Looking for the best BPO Manila Philippines partner? Look no further because we have already curated the best company in the last 3 years:
Top BPO Companies in Philippines 2019
Top BPO Companies in Philippines 2020
| | |
| --- | --- |
| Rank | Company |
| 1 | Teletech |
| 2 | Magellan Solutions |
| 3 | Global Sky |
| 4 | KDCI Outsourcing |
| 5 | Propelrr |
Top BPO Companies in Philippines 2021
| | |
| --- | --- |
| Rank | Company |
| 1 | Magellan Solutions |
| 2 | Six Eleven Global Teleservices |
| 3 | Cloudstaff |
| 4 | Infinit-O |
| 5 | Support Services Group |
The Premier BPO Company in the Philippines
Magellan Solutions is the leading SME-focused BPO among all outsourcing companies in the Philippines
With over 18 years of industry experience, we offer high-quality customer service support and call center services. On top of that, we are a certified ISO 27001:2013 and HIPAA-compliant company.
At Magellan Solutions, we combine technology such as ACD, CRM, and IVR with agent skills. We make sure that our agents have all the necessary tools, equipment, and knowledge to serve customers. 
We believe that progress shouldn't break your bank, so our services remain flexible and competitive.
Contact us now, and we will discuss with you how we can help your business succeed. Complete the contact form below and talk to us for free!
TALK TO US!
Contact us today for more information.