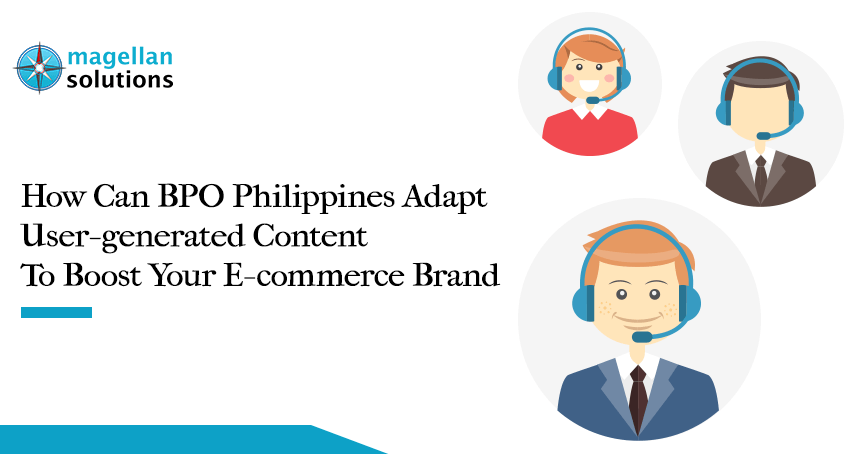 How Can BPO Philippines Adapt User-generated Content To Boost Your E-commerce Brand
How To Outsource Your Back Office Service in the Philippines
It is hard to deny that
Telemarketing Philippines
has done a lot to give new life to Game Development SMEs.
Amidst the rapid growth of technology, game development also started to transform itself to quickly adapt to the rapid need and demands of customers.
Making computer games is a great business. Writing code is a big part of making video games, and 58 percent of the professionals polled said it's an important part of the process. 
However, game development is still a business. And what all business needs are telemarketing services in the Philippines.
The Relationship Between Telemarketing and Game Development
Outsourcing game development and outbound telemarketing services Philippines are quickly becoming a popular choice among today's gaming companies. 
This type of outsourced service is becoming increasingly popular because it has benefited not only individual businesses but also the entire industry.
Though, how do small and starting game developers benefit from BPOs?
The Gaming Industry, Trend, and Innovation Overview
Because of the rise of smartphones, the popularity of mobile games has grown. 
Independently developed games lay the groundwork for augmented reality (AR) in video games, changing the video game market. 
In fact, the Gaming market size is projected to reach USD 398950 Million by 2026, from USD 192150 Million in 2019, at a CAGR of 11.0% during 2021-2026 because of this.
Digital distribution of games via platforms like Steam complements publishers' marketing methods by allowing them to send out continual communications to customers, offering new features, upgrades, and games on a regular basis.
This helps even small-time developers get the best out of the market. But this is not enough. It needs to break free from that small circle. This is true, especially with the growth of the market comes the need for support.
Telemarketing companies Philippines come into the picture because of this.
The Importance of Market Analysis
The FPS game Duke Nukem Forever took 15 years to build, yet none of that effort paid off in terms of critical acclaim or financial success. 
Although most games aren't that long, game creation is a time-consuming and expensive process and an expensive game that fails to perform well costs developers both time and money.
The market study can assist you figure out if a game will sell and what the audience wants. 
Game developers research gaming trends, monitor fan sites, and interview or poll gamers about what they want in a game during this stage.
Telemarketing call centers in the Philippines offer market research analysis for game developers that cannot do it themselves.
When it comes to launching a product or boosting existing results, market analysis is critical since it keeps you ahead of the competition. 
Similarly, it offers the necessary information to make informed business decisions.
Company research is the process of gathering information in order to determine whether or not a product will be successful on the market. 
Finding useful insights into customer trends, demographics, and characteristics is the goal of research.
How
Telemarketing Philippines Outbound
Revolutionizing the Gaming Industry
Most telesales company the Philippines revolutionized the industry by implementing personalized Business to customer (B2C) telemarketing strategies
B2C telemarketing, with the help of B2C Filipino telemarketers, entails making outbound calls to customers to inform them about a company's products and services. 
It's an excellent strategy to attract new clients and boost sales. Businesses need to have a good B2C telemarketing strategy in place because it helps them receive greater response rates. 
It also aids in establishing an immediate connection with current and new customers.
On top of that, Outsourcing Telemarketing parades these advantages:
Generating Leads

Strengthen Quality Leads

Conducting Surveys And Compiling Information

Enhancing Customer Experience

Deploy Marketing Automation

Saves Extra Costs

Accessible

Prompt Feedback
Due to its numerous advantages, this has become a popular tactic. 
Gaming businesses are finding it more challenging to accomplish and maintain milestones as competition in the corporate world grows. 
But because of BPOs, customers now have a wider range of options. And corporations have access to data to sway the market to their advantage. 
Investing in business-to-consumer telemarketing becomes a must if a company wants to stay competitive and generate quality leads on a consistent basis. 
It is not only a tried and true approach for generating more leads, but it is also a cost-effective alternative to other marketing strategies.
With the help of telemarketing, SMEs do not have to worry about marketing their games to the public. Their BPO partner can do it for them. This allows them to have ample time to improve their games and engines furthermore.
Why Outsource?
Many companies choose to delegate telemarketing to a third-party telesales company because hiring and keeping telemarketers is such a large task. And giving it to a third party means you do not have to worry about management. 
Philippines' outbound call center eliminates the costs of hiring, paying salaries, purchasing equipment, and using the most up-to-date software, among other things. 
Outsourcing also ensures high-quality work because telemarketing firms work tirelessly to meet their client's objectives. They hire telemarketers that are well-versed in their field and have a lot of expertise. 
The only thing that business owners need to do is pay for the work that has been completed. They don't have to be concerned about telemarketers taking time off or quitting. 
With this, outsourcing has shown to be a cost-effective solution for many businesses.
Services That BPOs Can Offer To Game Developers
From staffing to equipping SMEs with advanced software, here are some other ways call center outsourcing Philippines helps the gaming industry:
Access to specialized software
For game production, having access to cutting-edge tools is very important. And some call center services Philippines can provide that, like 3D modeling.
Purchasing all of these fundamental gaming tools and programs might be prohibitively expensive, especially for small enterprises and startups.
Game outsourcing helps to reduce these expenses, allowing even small game companies to get a piece of the action.
Hiring and training made easy
Third-party service providers, in contrast to the previous point, do not simply use the most up-to-date software. They also have immediate access to a variety of media technologies that typical firms may not have.
You can avoid hiring and training new personnel via outsourcing. 
Service providers already have qualified individuals that are specialists in their respective technological disciplines.
The advantage in the competition
At the end of the day, the competition for the sector will get stricter and more complex.
The game development company that decided to get a BPO company can gain an upper advantage.
Why? Because they can receive the best equipment at an inexpensive cost, while still having access to a large number of excellent talents all over the world.
Partner with the Top
Contact Center Services Philippines
If you need to hire telemarketer Philippines, we are your best option!
Magellan Solutions is a BPO company based in the Philippines that focuses on supporting small to midsize businesses. 
With over 18 years of industry experience, we offer high-quality customer service support and call center services. On top of that, we are a certified ISO 27001:2013 and HIPAA-compliant company.
At Magellan Solutions, we combine technology such as ACD, CRM, and IVR with agent skills. We make sure that they have all the necessary tools, equipment, and knowledge to serve customers. 
We are also the leading lead generation in the Philippines among all B2C and B2B lead generation companies in the Philippines.
We believe that progress shouldn't break the bank, so our services remain flexible and competitive.
Contact us now, and we will discuss with you how we can help your business succeed. Complete the contact form below and talk to us for free!
TALK TO US!
Contact us today for more information.