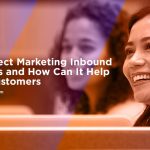 What is Direct Marketing Inbound Teleservices, and How Can It Help Maintain Customers?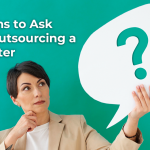 Questions to Ask When Outsourcing a Call Center 
68% of marketers say outbound marketing generates the highest-quality leads for their sales force. Additionally, the same percentage of marketers proved that inbound marketing is a successful strategy for achieving goals.
Telemarketing remains a timeless tool in the fast-paced and competitive business world. It is essential for businesses that want to thrive and grow. Inbound focuses on responding quickly to customer inquiries; outbound focuses on reaching potential customers and converting them into loyal clients.
We'll explore the secrets of inbound and outbound telemarketing, the engines of customer engagement and sales conversion.
Are you ready to learn the secrets to effective outbound and inbound telemarketing? Read along, become a telemarketing master, and prepare to take your company to new heights of success.
Inbound Telemarketing: Strategies for Success
Inbound telemarketing is a powerful business tool to attract, nurture, and convert customer inquiries. This section provides a roadmap to successful inbound telemarketing.
Customer-Centric Approach
Adopting a customer-centric mindset is one of the guiding principles of effective inbound telemarketing. It means putting the client first in all interactions. Active listening, empathy, and a sincere desire to help are all necessary. Prioritizing the customer's needs might help businesses convert inquiries into devoted clients.
Customers feel valued and appreciated when a company adopts a customer-centric strategy. It promotes loyalty and trust, transforming one-time inquiries into continuous interactions. It may result in business and brand advocacy.
Let's use an established online store as an example. If the online store adopts a customer-centric strategy for its inbound telemarketing campaigns, it will get access to trained talents. 
These talents are trained to pay attention to customer needs and provide tailored solutions. Hence, when they do get an inbound call, it's a guarantee that they'll deliver excellent customer satisfaction.  This will lead to a rise in repeat transactions and client referrals. It shows the effects of giving the customer experience priority.
Captivating Script Formulation
The script is crucial to engaging customers in inbound telemarketing. Empathy, clarity, and the ability to share helpful knowledge are three essential components of writing a compelling script. An organized script directs agents to provide consistent answers to customer concerns.
To create a captivating script, understand your target audience, their needs, and common concerns. Every encounter will be favorable if your script aligns with the customer's point of view.
Let's consider the case of a  tech support company updating its inbound telemarketing scripts to be more approachable and solution-focused. Due to the shorter call processing times, agents can serve more consumers. Customer satisfaction scores went up as a result of the changed script.
Handling Customer Inquiries Effectively
Managing client inquiries is a crucial component of inbound telemarketing beyond answering calls. It involves the following:
Providing prompt and accurate responses

Offering solutions to problems

Meeting the customer's needs
Effective customer service not only addresses their concerns but also leaves them satisfied. It involves going above and beyond to resolve issues and give customers what they need. Proactively managing inquiries fosters loyalty and sales potential.
Take for instance a financial software company improving its telemarketing process to handle technical inquiries efficiently. They reduced the amount of time needed to resolve problems. It ensures customers can carry on with their banking activities with little disruption. Customer retention increased as a result of this efficiency.
Outbound Telemarketing: The Art of Proactive Engagement
Outbound telemarketing is a powerful art form that can revolutionize business expansion. Let's discuss the essence of outbound telemarketing. It is where success stories are made with each call.
Building Rapport in Outbound Calls
Establishing a rapport is crucial for companies using outbound telemarketing. It creates a sense of credibility, trust, and meaningful relationships with potential clients. It elevates your brand and builds closer ties with customers.
Learn about your customers' wants and address their problems to boost sales and develop customer loyalty. This investment will increase your chances of a successful sale and encourage long-term customer satisfaction. Building rapport involves the following:
Active listening

Empathetic communication

Tailoring your approach to each individual
Look at this situation. A software solutions provider excelled at building rapport during their outbound calls. They discovered they might enhance their success rate by including personalized greetings and understanding the potential client's needs. This tailored strategy built rapport and resulted in a greater conversion rate.
Effective Cold Calling Techniques
Businesses rely on efficient cold-calling strategies since they are the gateway to prospective leads. A poor execution of a cold call can turn off a prospect.
To have a successful cold call, follow these steps:
Prepare a well-researched script with a clear value proposition.

Have a confident and engaging delivery.

Qualify leads by understanding their pain points and presenting tailored solutions.

Practice active listening and ask probing questions.

Adapt your pitch based on the prospect's responses.
Look at this example. A marketing agency uses effective cold-calling strategies to generate leads. They increased the conversion rate from cold calls by improving their opening statements and emphasizing the advantages of their services. This success in cold calling contributed to their client's business growth.
Overcoming Objections with Grace
In outbound telemarketing, objections are an inevitable problem. How you handle them can make or break a sale. Addressing objections with grace and expertise can result in productive conversations. It can lead to positive outcomes for the business.
Businesses can overcome objections by understanding customer concerns and responding appropriately. It requires a thorough understanding of the service and being able to explain its benefits. Telemarketers can handle objections if they prepare meaningful responses and expect concerns.
Consider this example. A telecom business encountered challenges during outbound calls but used them as opportunities. They turned half the initial prospects into customers by responding and addressing issues. This success in resolving objections was critical to their client base's expansion.
Best Practices for Inbound and Outbound Telemarketing
This section explores inbound and outbound telemarketing tips. These practices are the pillars of telemarketing success. Businesses can utilize the power of telemarketing by adopting these tactics, gaining excellence and success.
1. Harmonizing Inbound and Outbound Efforts
This approach is like conducting a telemarketing symphony. Integrating inbound and outbound efforts may build a harmonic customer engagement experience. Why is this important? It's like nailing every note in a beautiful tune when these two things come together.
Your customers receive consistent messaging, increasing their trust and satisfaction. In the end, it produces better outcomes.
2. Regulatory Compliance and Ethics
Maintaining ethical standards and abiding by the law are essential in telemarketing. It is the proper thing to do and the way to win and keep your consumers' trust. Integrity is more important since it fosters long-lasting customer connections.
3. Technology and Tools for Telemarketing
The success of telemarketing depends on technology. The latest technology enables you to work effectively and provide excellent customer service. From dialers that optimize calls to CRM systems that manage interactions, these tools fuel telemarketing to new heights. With the help of technology, you can:
Reach more customers

Provide personalized experiences

Maintain efficient operations
4. Quality Assurance and Continuous Improvement
Telemarketing is a dynamic, ever-evolving industry. Quality assurance serves as your compass in this shifting environment. You can strive for excellence by listening to calls, adjusting scripts, and performing reviews.
It involves sustaining and raising the quality, not just getting it to a certain point. Provide top-notch service to retain clients and increase telemarketing success.
Seize Your Telemarketing Success with Magellan Solutions
Success in telemarketing requires not only making calls but also developing a variety of techniques and abilities. Effective inbound and outbound telemarketing tips can result in excellent client engagement and conversions.
Businesses may optimize both inbound and outbound telemarketing by mastering these best practices. You're positioning yourself for success in the ever-evolving world of telemarketing.
Are you ready to unlock the boundless potential of inbound and outbound telemarketing? Join us and experience telemarketing excellence like never before. Take advantage of this opportunity to transform your telemarketing game.
Magellan Solutions can help you master growing your business through outsourcing inbound and outbound services. Our experienced team is ready to elevate your customer satisfaction and loyalty goals.
Our expertise and experience in outsourcing make us an ideal partner for your business. Work with Magellan Solutions to streamline your business and deliver excellent results.
Take this chance to improve customer support and witness your business thrive. Begin a journey towards an exceptional customer experience and long-term success.