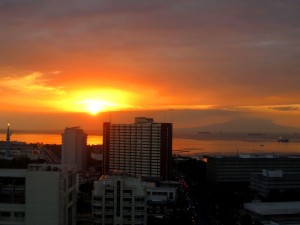 For the past few years, experts have been talked about the Philippines' bright prospects in terms of economic growth. The country's gross domestic product is expected to shoot up to $1.05 trillion by 2029. Things are expected to .around for the Southeast Asian nation, which has been mired in poverty and political instability while its neighbors in the region became more prosperous.
Indicators of a growing middle class can be found all over cities like Manila and Cebu, where new malls and condo buildings are being erected left and right. With forecasts for robust economic growth, the Philippines will have a significantly larger consumer market over the next few years.
Remittances from overseas Filipino workers and the business process outsourcing (BPO) have helped give the economy a much-needed boost. The BPO industry, in particular, is the fastest-growing one in the Philippines today. Export revenue has increased dramatically between 2008 and 2014, with figures reaching $18 billion. The industry employs over one million workers, many of whom have received formal education from the country's leading colleges and universities.
The BPO Industry as a Lifeline to Many Filipinos
The BPO industry has provided an alternative to Filipinos who used to think that leaving their families to work abroad was the only way out of poverty. It has presented them with new job opportunities and greater potential for earning. It has let them keep their families together while at the same time make a comfortable living.
Aside from the call center work, non-voice services such as data entry, graphic design and SEO writing are in high demand. Those with backgrounds in law and medicine but are unable to practice their profession because of competition and scarce opportunities for career advancement can also apply for specialized positions in BPO companies. For instance, thousands of Filipino nursing graduates who are unable to find paid hospital-based work have done well for themselves by being home care call center agents and medical transcriptionists.
Though the BPO industry has attracted Filipinos who are looking for long-term careers, it is has also provided options for those who are unsure of what their calling is, giving them the chance to earn money while they figure out what to do next.
Moreover, BPO companies offer standard benefits like healthcare, along with bonuses and commission, which gives employees a sense of security and the motivation to work harder.
Quality of Life and Disposable Income
The availability of high-paying jobs in the BPO industry has made it possible for Filipino employees to cover their basic expenses and improve their quality of life. Having more disposable incomes lets them turn their attention to recreational activities like travel, casual dining and physical wellness. It also lets them go back to school for graduate degrees and specialized studies. It affords them an enjoyable lifestyle, one where the stress of the job pays off in tangible ways.
This paints a rosy picture for the Philippine economy, since a growing consumer market can lead to increased spending and attract more foreign ventures to the country. It also means that the Philippines does not have to rely solely on remittances for its GDP.